Emma Scott is a contemporary romance writer and the author of the Full Tilt duet.
She writes about flawed characters with artistic hearts and wholeheartedly believes that love always wins. Diversity and inclusion are key ingredients in her stories alongside steamy sex and love conquering HEAs (Happily Ever Afters). Her next book, which features a female graphic novelist falling for a bike messenger, releases in early 2017.
MW: Emma, tell me about how you started writing romance. Do you write full-time or do you still work a day job? Once in a casual conversation, you mentioned to me that you started writing romance seriously in 2015. Can you explain what you meant by that?
ES: I've been writing (and been in love with writing) since I was a kid, but it was all fantasy. I've written two giant fantasy trilogies but only started writing romance when a contest I entered in 2009 prompted us with different genres. I ended up with romance, wrote a 1000-flash story that I later expanded into my first romance novel. I don't know what compelled me to do that but once I did, I was hooked. I wrote my second romance, Unbreakable, almost entirely for fun about six months later. I had an idea about what might happen if two people fell in love in the middle of a bank robbery and just went for it. That was a great experience for me, as I wrote it for the love of writing more than anything else.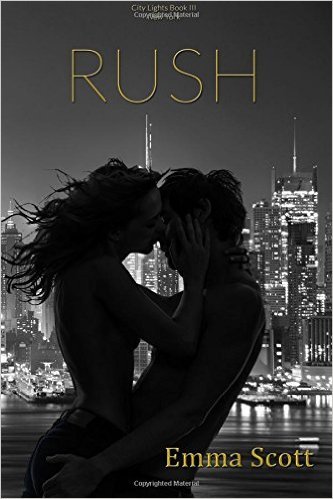 But yes, it was in 2015, two years after that first novel, that I decided I really wanted to do this for a living. Or to just keep doing it and see what happens. Even in my fantasy novels, I was most intrigued by the romance between central characters. I wrote RUSH, about a bitter, angry young man who was blinded in an accident and, the lonely young woman who was hired to take care of him. That book is special to me, largely because it (and its hero, Noah) really brought me to my readers. I sort of came on the radar with RUSH. A small blip, but a blip nonetheless and I haven't thought of doing anything else since. I don't hold any other job at the moment--I'm extremely grateful to my husband for supporting me--and I write full-time. And I love it more than I thought possible.
MW: What sort of work did you do before becoming a writer?
ES: In college, I majored in Theatre Arts--of all things--with an emphasis on acting. This was in San Francisco, so I moved to Los Angeles to pursue acting after graduation. But my heart wasn't it in. I honestly don't know why I spent so much time (and got myself into so much student loan debt!) on a career path that wasn't what I was meant to do. I chalk it up to self-confidence thing. I think a person can love writing and spend all her free time in pursuit of that, but when it comes to actually standing up and saying, "Yes, I'm a writer," it's a whole other ballgame. Like, "Stephen King is a writer. Toni Morrison is a writer." You have to put yourself in that same group and be proud of it. It took me a long time to work myself up to that point, even after having written more than one million words of short stories, fantasy opuses, and fanfiction. So during the time before "made it official", I waited tables, I tended bar, worked in the front office of a school, and even as a travel agent, writing my stories on the side all the while.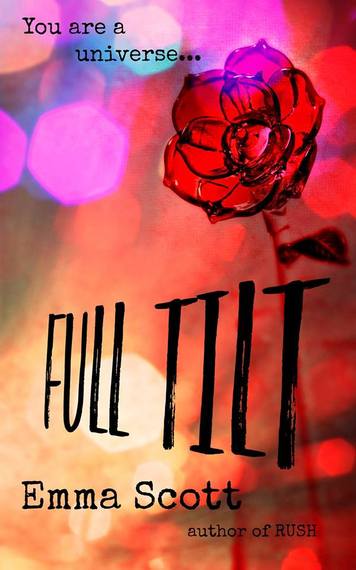 MW: I know that you're close with fellow romance author Suanne Laqueur who classifies her romance as, "emotionally intelligent romance." Would you describe your novels or your approach to writing the same way?
ES: I've never called it that per se, though I think it's pretty close. I try to strive for authenticity in my work. I don't like over-the-top drama; I don't like it when characters make implausible decisions (though I'm sure I'm guilty of that to some degree). I like flawed characters, I like exploring difficult, real life situations but through the prism of a love story. The idea of how and who and why human beings fall in love with each other, and what that love does to their life choices, or how it affects them really interests me. I'm a firm believer in the idea that everyone deserves love, and that all love stories, no matter how short, are important. Even if the person has been abused, is disabled, a lonely introvert, an outcast, a felon, or at the end of his life, I want to explore what falling in love does to those people, and how, no matter how tough the situation, love always wins.
MW: Who are some of your favorite writers and which are some of your favorite novels? Do you read in the genre or do you prefer to read something else in your free time?
ES: In the past I've tried not to read too much in my genre, mostly because I didn't want to absorb and regurgitate. But now that I've gotten a better sense of my own work, I really want to see what else is out there and to support others authors to boot.
My all-time favorite novels are not in the romance genre: A Prayer for Owen Meany by John Irving (top 100% fave), Shadow of the Wind by Carlos Ruiz Zafón, Lolita by Vladimir Nabokov (his prose is perfection) and anything by Stephen King are all on my top shelf.
For romance, there are many I'm discovering and loving. I loved Carline Kepnes' You, Suanne Laqueur (of course), Amy Harmon, Kristin Hannah, and it is my dream to someday have two solid weeks and do nothing but read eveything Tillie Cole has ever written.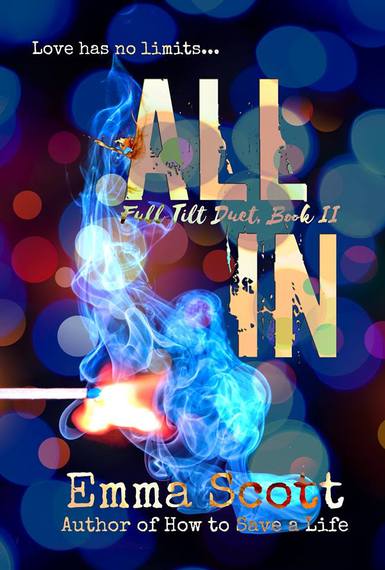 MW: When you're not writing, what other hobbies do you have? Any hidden talents that would surprise your readers?
ES: I can sing the Countries of the World song by the Animaniacs, and actually performed it on NPR once. A very important skill, clearly. I also enjoy reading (naturally), running when I'm not going through a lazy phase, and crying over well-written television and film. Also, I'm a huge Star Wars and comic book geek. I'm excited that my next novel touches on that, as my heroine is a graphic novel artist.
MW: Without giving away too many spoilers, in the duet Full Tilt and All In, you did something impressive and certainly uncommon, you gave the same heroine an HEA in each book, with a different man. Was that something you planned on doing from the start or did it develop as you were writing? Were any readers upset with the outcome?
ES: I absolutely planned it from the very beginning. I wanted to explore the importance of loving a person who doesn't have all the time in the world to marry, have kids, grow old, etc. But does that mean he's not worthy of love? Or that whatever love he has in a short time is not fulfilling enough? I think it's everything, and while many would say that Full Tilt does not have a happy ending, on some level I have to disagree.
On the flipside, I loved the idea that we, as human beings, are capable of infinite supplies of love. That we can sustain a terrible loss, never stop loving that person, yet find love again. "You are a universe" was one of the first lines I wrote for that duet, and it embraces the infinite capacity of us to love and the depth of it can be enough to make even someone with time running out feel happy and without regrets.
I honestly feared most readers would hate the idea of the second book; the heroine trying again. I was blown away and touched to find that at the end of Full Tilt, readers were saying that they're hearts were broken but that they felt hope, and that they were very excited to see where Kacey's journey went next in All In. I know that's a super vague answer, to avoid spoilers, but the fact that readers have been so generous in their love of both books is a validation to me of everything I set out to do when I wrote them.
MW: A lot of research went into writing the Full Tilt duet, can you tell us a little bit about that process?
ES: I did a lot of research on the art of blown glass. That research led me to Dale Chihuly, who is undoubtedly the master of the form, (and who makes an unauthorized cameo in Full Tilt). I watched a ton of videos and I interviewed a glass-maker who gave me all the little details (like how a hot shop smells), and other facts that helped to round out the story. I go overboard on my research and then only about 40% makes it into the actual novel. That's just the right ratio, I think, to make it realistic without bogging the reader down with too much minutiae. If a piece of research doesn't serve the story it gets cut, no matter how cool I think it is, or how long it took me to discover it.
MW: What's coming next from you? Do you have any hints or sneak peeks you can share?
ES: My next standalone novel is yet untitled, but it's about a comic book artist--Zelda from All In-- who moves to New York City to pitch her graphic novel to a bunch of publishing houses. She goes in thinking they're going to fall in love with her work, give her a contract there on the spot and make all her dreams come true inside of five minutes. But reality smacks her upside the head and she's left with little money, short on housing options, and a bunch of rejections. She meets Beckett, a bike messenger with a criminal record. The two of them strike up an alliance for survival that slowly turns into something more. I'm super excited about it; about how these two characters--both with hard, outer shells of armor--break down to let the other in while fighting to keep their heads above water. I'm also excited to say this one is going to have some visual elements that the geek girl in me just can't resist.
Popular in the Community