Trailers for "Aloha," a new Cameron Crowe flick starring Bradley Cooper and Emma Stone, cast a seductive spell: a lineup of absurdly charismatic stars, an idyllic island backdrop, a bit of action and a romantic triangle. But the film arrives in theaters today burdened by controversy, not least outcry from Hawaiian and Asian-American activists over the predominantly white cast.
Stone's casting as Allison Ng, a character described as a quarter Hawaiian and a quarter Chinese, stands as a particularly clear snub to the Asian and Pacific Islander community. Ng is a Chinese surname, and many Hawaiian locals are, in fact, of Chinese descent. Stone, however, is of neither Pacific Islander nor Chinese descent.
Celeste Ng, author of the bestselling Everything I Never Told You, noticed this odd discrepancy recently and tweeted her confusion:
Guy Aoki of the Media Action Network for Asian Americans expressed frustration over Stone's casting. "It's so typical for Asian or Pacific Islanders to be rendered invisible in stories that we're supposed to be in, in places that we live," he told The Huffington Post. "We're 60 percent of the population [in Hawaii]. We'd like them to reflect reality. "
Popular director Crowe's latest film has been haunted by rumors of poor quality and a lack of studio support since the Sony email leak in December 2014 exposed internal tensions over the film's execution. Bemoaning poor audience reactions in test screenings, then co-chairperson of Sony Pictures Entertainment Amy Pascal wrote, "I'm never starting a movie again when the script is ridiculous." Strict limits on advance press viewings and review embargoes only stirred up more speculation that the long-awaited film is a dud; early reviews have indeed been brutal.
Even the carefully curated trailers for "Aloha" have attracted criticism, however.
The casting of a white actress as a part-Asian, Hawaiian character rings alarm bells for activists on the lookout for the erasure of Asians and Pacific Islanders from film and television. Asian-Americans are shockingly underrepresented onscreen.
"This casting reflects an overall pattern in Hollywood to seek out and prioritize white talent over actors of color," Marissa Lee, cofounder of Racebending.com, told HuffPost. Across the board, she argued, "institutions need to truly prioritize diversity in casting, and not only when it suits them."
Whistleblowers are clear that Stone's casting as Ng is only one symptom of a problem that plagues "Aloha." Though writer-director Crowe has emphasized his love for Hawaiian culture and desire to honor it in the film, Hawaiians have been troubled by the choice of a predominantly white cast for a movie set on the islands and guided by Hawaiian cultural themes.
"It's just in keeping with the whitewashed nature of this movie," Aoki said of Stone's casting as Ng. "Doesn't it make sense they got over 30 white actors and instead of casting one who's part Asian, they go and make a white person part Asian?"
The Huffington Post reached out to Sony for comment, but as of press time, they had not provided a response. On Wednesday, Sony released a statement addressing widespread concern over the perceived whitewashing of Hawaii in "Aloha," saying, "While some have been quick to judge a movie they haven't seen and a script they haven't read, the film Aloha respectfully showcases the spirit and culture of the Hawaiian people."
CORRECTION: A previous version of this article used the term "Hawaiian" to refer to locals of Chinese descent. The article has been updated to use the term "Hawaiian local," as Hawaiian is considered an ethnicity.
Before You Go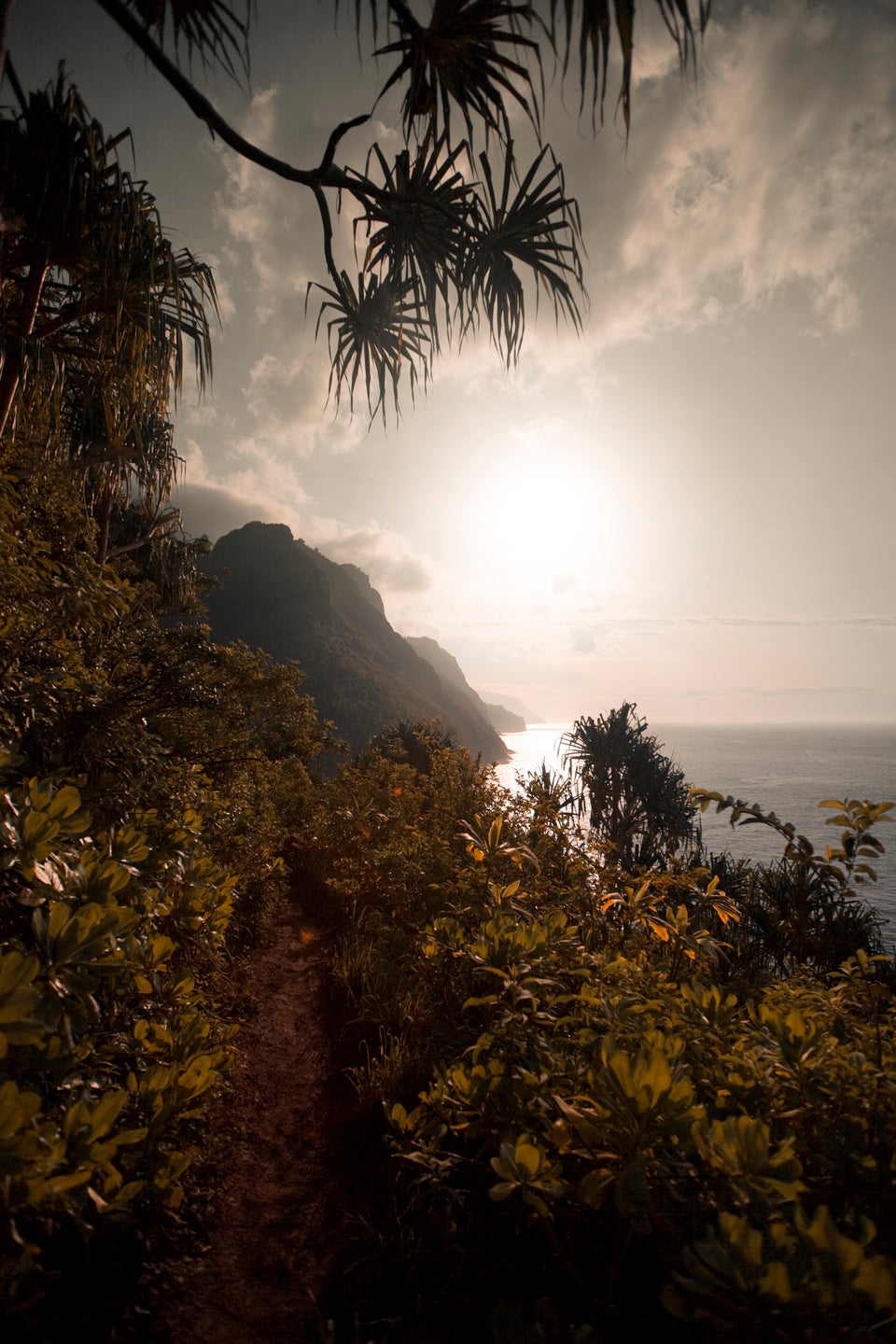 Hawaii In Photos
Popular in the Community