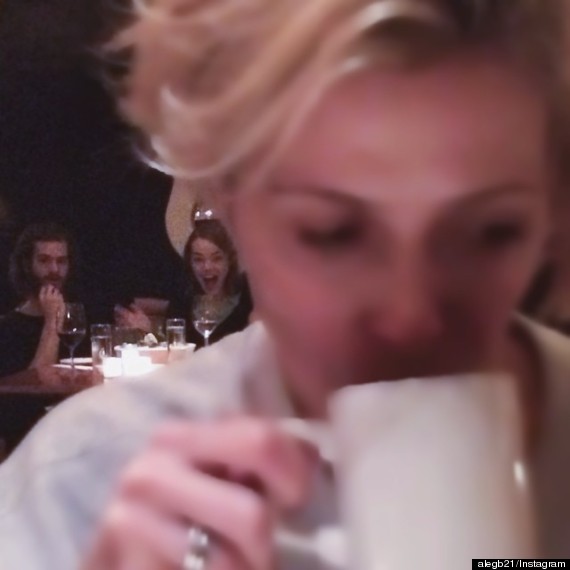 Must be some sort of Spidey-sense.
A photograph capturing the moment Emma Stone and Andrew Garfield realized they were secretly being photographed while eating dinner has gone viral from Reddit's homepage. Reddit user TreasureTrolls uploaded the photograph Alejandra Garibay had originally taken and posted to her Instagram account.
Garibay, who goes by @alegb21 on the photo-sharing app, told HuffPost Entertainment that although she seems to somehow be a "celebrity magnet," she doesn't ever take their photos. This was a "special occasion" because her brother is in "love" with Emma Stone, and Garibay just wanted to share that she'd seen Stone and her boyfriend while eating sushi at the New York restaurant, Lure Fishbar.
Ultimately I decided to just take one quickly instead of interrupting their dinner. I would never interrupt their dinner like, "Can I take your picture?" So I just wanted to take one really quickly and I guess they saw me.
Garibay's friend in the foreground of the photo "would never in history take photos of celebrities" and was initially reluctant to get photographed. Garibay laughed, "I was like be cool for my brother." Now that the photograph has gone viral, the friend is cool with her face bouncing around the internet. "She's just laughing a lot, she doesn't care."
"We just kind of laughed at each other. They're such a good couple, they're just like little teenagers in love."
CLARIFICATION: This article has been edited to reflect that Reddit user TreasureTrolls and Garibay are not acquainted, except through the magic of the Interwebs.
Before You Go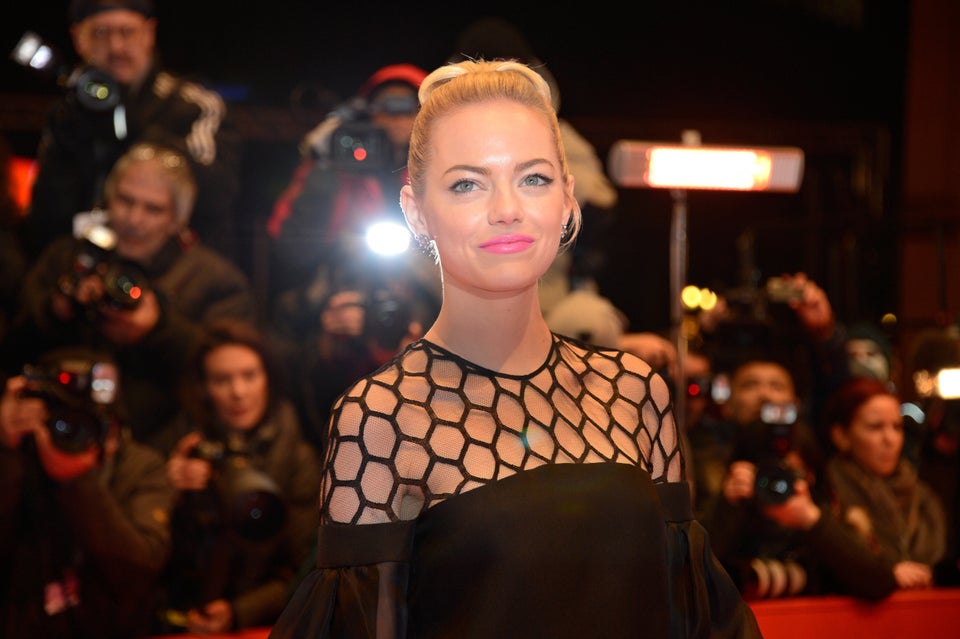 Pictures Of Emma Stone Being Great
Popular in the Community