Now this is how you outsmart the paparazzi.
When Emma Stone and Andrew Garfield stepped out for breakfast in New York City on Tuesday, they knew the paparazzi would be lurking. So, they devised a clever plan to both hide their faces and use the publicity for the greater good: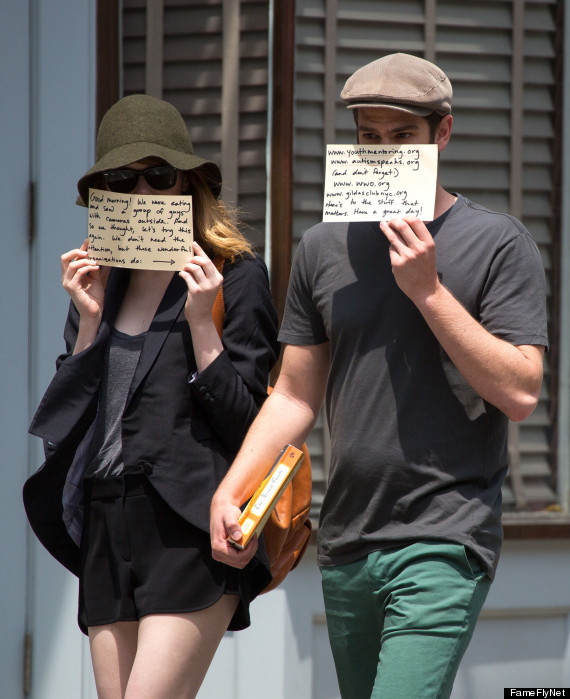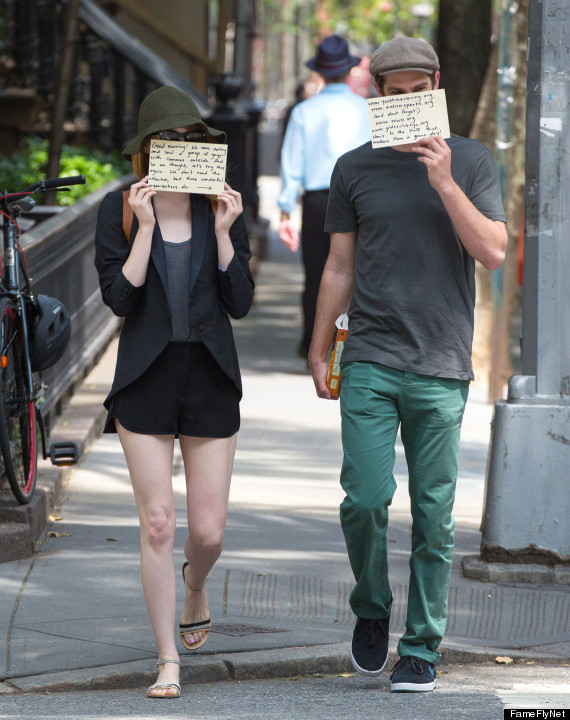 "Good morning! We were eating and saw a group of guys with cameras outside. And so we thought, let's try this again. We don't need the attention, but these wonderful organizations do --->"
"www.youthmentoring.org, www.autismspeaks.org, (and don't forget) www.wwo.org, www.gildasclubnyc.org. Here's to the stuff that matters. Have a great day!"
The couple's signs include links to the Youth Mentoring Connection, a nonprofit that provides worksite and community mentoring for teens, and Autism Speaks, an advocacy organization that sponsors autism research, awareness and outreach.