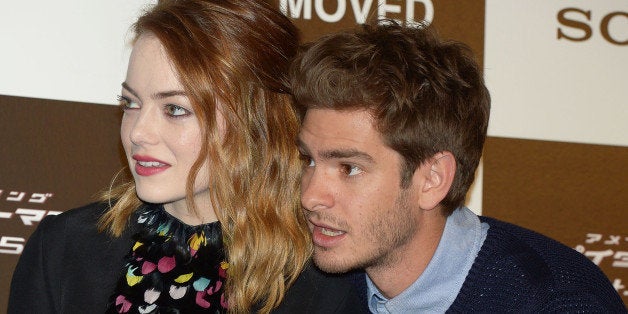 Well this is certainly uncomfortable.
So when they were asked about their relationship during an appearance on "The Ellen DeGeneres Show" airing Friday, April 4, things got awkward fairly quickly.
Stone and Garfield were joined by co-star Jamie Foxx, who decided to get in on the fun and make the couple squirm in their seats even more.
In one segment, Ellen asked them if they share rooms when they travel to promote the film. "I know there is a budget," Ellen said, "do any of the co-stars have to share a hotel room or anything like that?"
"Yeah, what do you guys do?" Foxx chimed in, to which Garfield replied jokingly: "You know the answer to that because we've been sharing a bedroom."
In another segment, Ellen commented on their palpable chemistry after showing a kissing scene from "The Amazing Spider-Man 2: Rise Of Electro."
"Do you all rehearse?" Ellen asked. "Before you kiss, do you kiss to make sure you kiss okay?"
Garfield, visibly uneasy about the line of questioning, tried distracting himself with water and joking about the commercial break only to eventually say "Drop it, drop it. Just drop it."
"The Amazing Spider-Man 2: Rise Of Electro" opens in theaters May 2.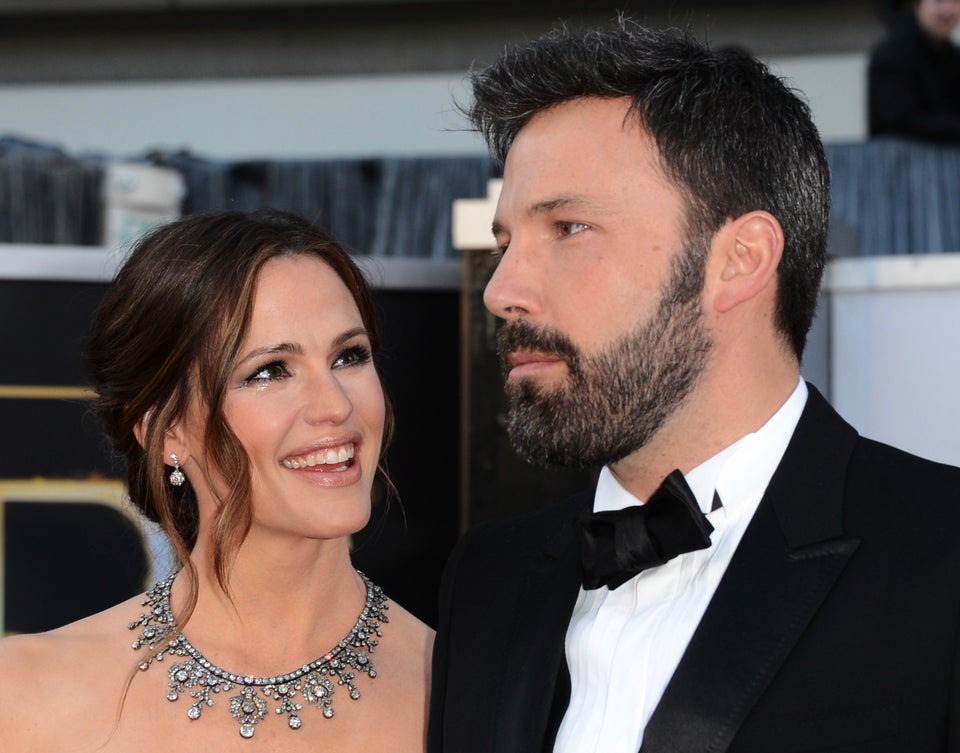 Celebrity Couples From On To Off-Screen
Popular in the Community