Emma Stone's much-deserved Vogue cover is here, and the red haired "Spider-Man" star is as charming and affable as you'd expect.
For the magazine's May issue, Stone took Jason Gay to Build-a-Bear and to get hot dogs at the mall. It's a far cry from your typical Hollywood A-list behavior, especially when juxtaposed with the 25-year-old's breathtaking, high-end fashion shots. But Stone is anything but an ordinary celebrity, and Vogue is keen on driving that point home.
"Stone's not being falsely modest," Gay wrote. "She is the rare person in public life who will straight up tell you that yes, she has Googled herself. 'I don't usually like what I find,' she says. 'But some of it is really funny.' Stone mentions Internet comments that referred to her as a 'Bland Basic Bitch,' which was probably meant as a dig, but she found it hilarious, to the point that at dinner she now begins to refer to herself as 'That Bland Basic Bitch.'"
Stone also discussed her boyfriend of almost three years, Andrew Garfield, Mr. Spider-Man himself. And by "discussed," we mean mentioned, because the two of them are adamant about keeping their relationship as private as possible.
"I think I've learned a lot by being around him," she told Vogue of collaborating with Garfield on the superhero franchise. "And, you know, he is an incredibly important person to me." She then adds that working with him "[is] fun. It's been fun working with him just because of who he is as an actor and person. I think it would be fun no matter what."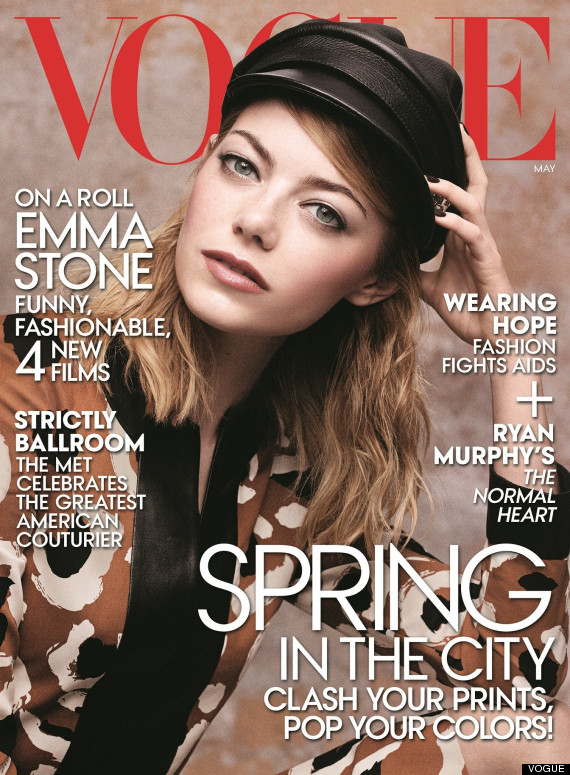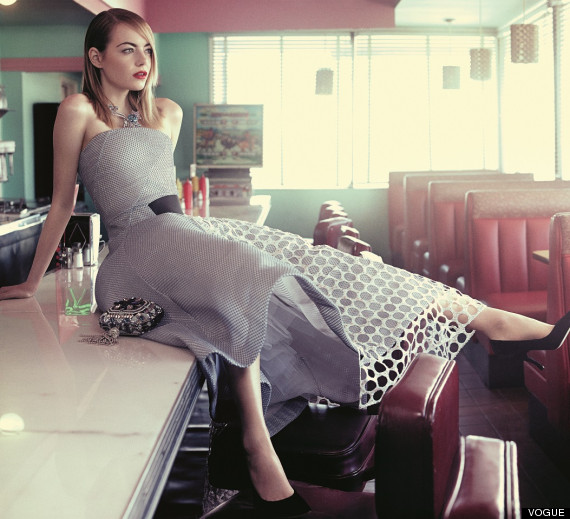 Available now for digital download, Vogue's May issue hits newsstands April 29.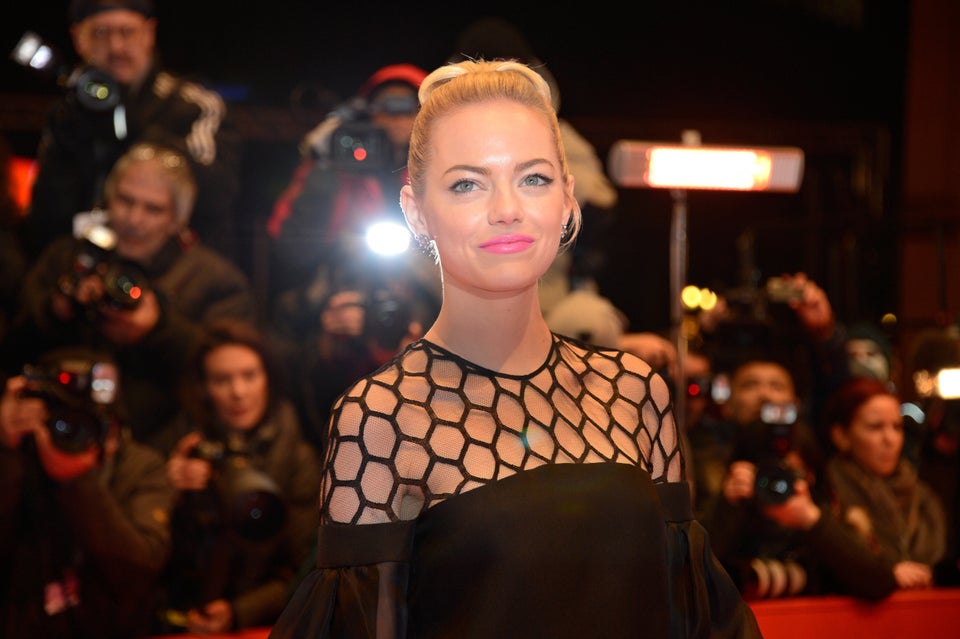 Pictures Of Emma Stone Being Great