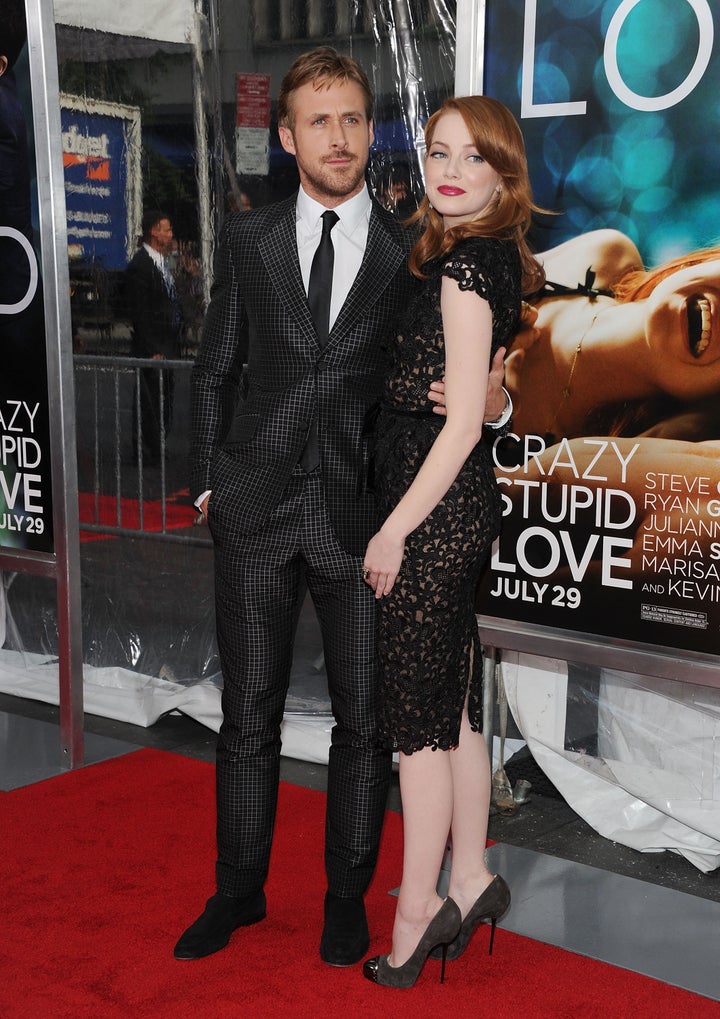 The film will reunite Stone with her "Zombieland" director, Ruben Fleischer. The cast has even more star power in its supporting wings, as Anthony Mackie, Giovanni Ribisi and Josh Brolin are set for big parts, as well.
Stone's career has been white hot; since earning a Golden Globe nomination for "Easy A," she's been on a film rampage. Aside from a bit part in last weekend's "Friends With Benefits" and an ensemble lead in this weekend's, "Crazy, Stupid, Love.," she'll take lead in August's 60s-set civil rights piece, "The Help," she'll star in the comedy short collaboration, "Movie 43," and, of course, plays Peter Parker love interest Gwen Stacey in next summer's "The Amazing Spider-Man."
As for her onscreen man, Gosling's career is even hotter; this fall he premieres both his B-thriller, "Drive," with Carey Mulligan and Christina Hendricks, and his political thriller, "The Ides of March," with George Clooney. He's currently prepping for work in the Derek Cianfrance-directed, "The Place Beyond The Pines," which co-stars Bradley Cooper, and will also star in two new films with his "Drive" director, Nicolas Winding Refn: "Only God Forgives," a crime drama, and a remake of "Logan's Run."
Calling all HuffPost superfans!
Sign up for membership to become a founding member and help shape HuffPost's next chapter