Eight actresses — Amy Poehler, Emma Stone, Emma Watson, Laura Dern, Meryl Streep, Michelle Williams, Shailene Woodley, and Susan Sarandon arrived at the 2018 Golden Globes accompanied by female activists on the red carpet.
"We're here [tonight] because of Tarana," Williams told Ryan Seacrest on the red carpet Sunday night.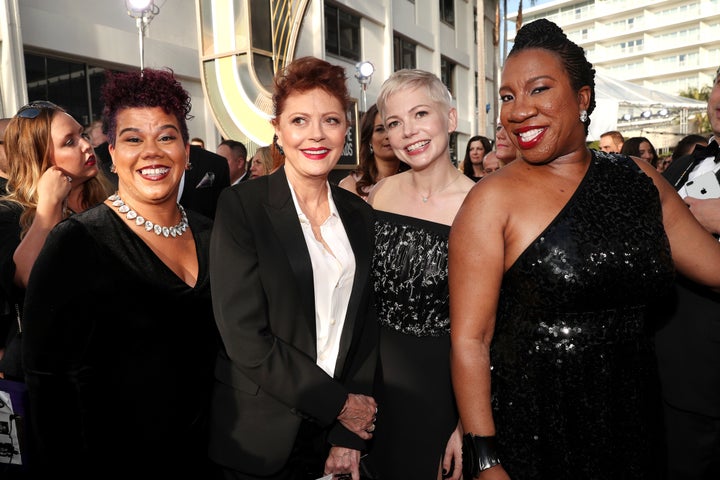 "I thought that I would have to raise my daughter to learn how to protect herself in a dangerous world, and I think because of the work that Tarana has done and the work that I'm learning how to do, we actually have the opportunity to hand our children a different world," Williams added.
Burke told Seacrest she started #MeToo "out of necessity." The movement originated in 2006 to reach sexual assault survivors in underprivileged communities, and has garnered even more traction after an onslaught of sexual misconduct allegations came out against film executive Harvey Weinstein and others were empowered to share their own stories of sexual harassment and abuse.
In a statement from the advocates who have pledged their support to Time's Up, a new coalition of actresses, agents, lawyers and others who came up with this year's all-black dress code, the group of eight says their "goal in attending the Golden Globes is to shift the focus back to survivors and on systemic, lasting solutions."
"This moment in time calls for us to use the power of our collective voices to find solutions that leave no woman behind," the statement read.
Of her time at the Globes, Burke also told Seacrest that the "moment is so powerful because we stand at the collision of these two worlds," later adding that it's more of "a collaboration of these two worlds."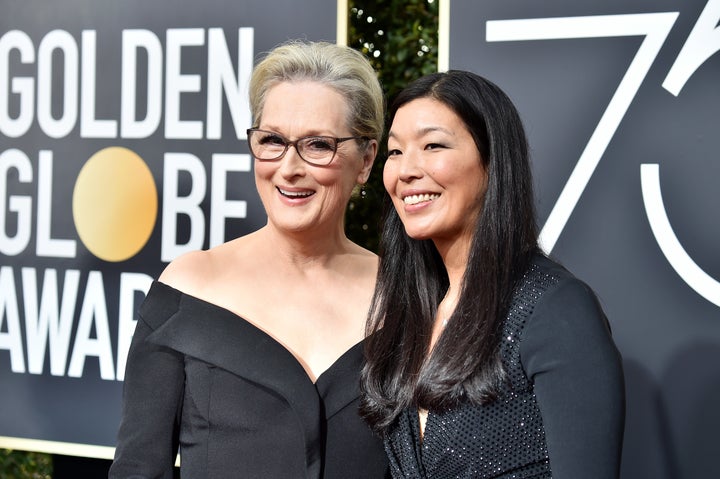 Other activists at the Globes include:
Saru Jayaraman, president of Restaurant Opportunities Centers (ROC) United and ROC Action and director of the Food Labor Research Center at UC Berkeley (alongside Amy Poehler)
Billie Jean King, founder of the Billie Jean King Leadership Initiative and co-founder of World TeamTennis (alongside Emma Stone)
Marai Larasi, the executive director of Imkaan, a black feminist network organization (alongside Emma Watson)
Ai-jen Poo, the director of the National Domestic Workers Alliance and co-director of the Caring Across Generations Campaign (alongside Meryl Streep)
Calina Lawrence, a member of the Suquamish Tribe and advocate for Native Treaty Rights, the "Mni Wiconi" movement led by the Standing Rock Sioux Tribe and the #NoLNG253 movement led by the Puyallup Tribe (alongside Shailene Woodley)
Rosa Clemente, political commentator and journalist (alongside Susan Sarandon)
Mónica Ramírez, co-founder of Alianza Nacional de Campesinas (alongside Laura Dern)
Larasi told Seacrest on the red carpet that her view on the night was that it's "a critical moment."
"We're saying women in Hollywood have an opportunity to amplify the issues and shine a light on things and, actually, that's incredibly important," she said.
Before You Go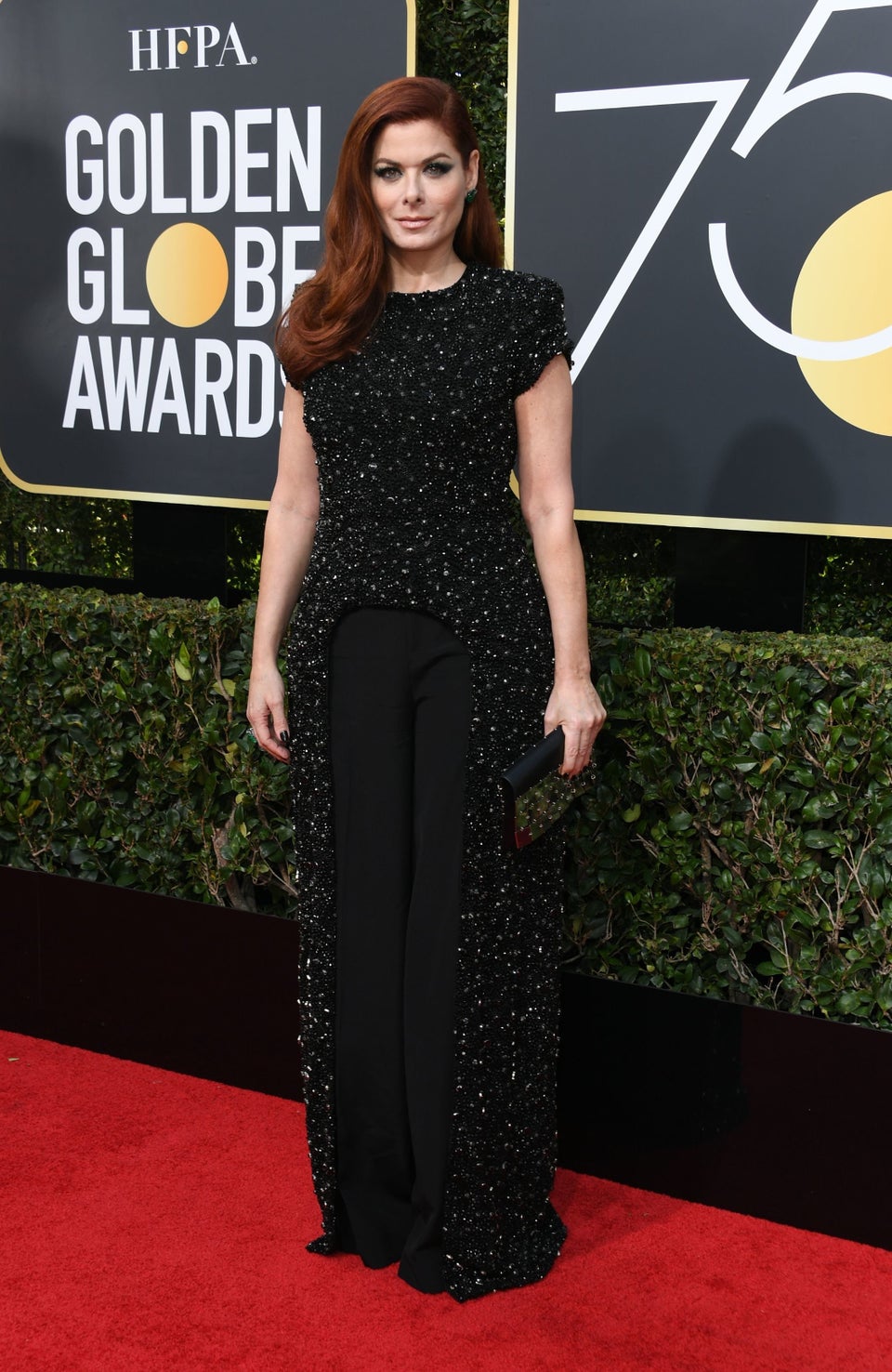 Stars Wearing Black In Solidarity At Golden Globes
Popular in the Community