The gender pay gap is an unacceptable problem, but Hollywood is perhaps the most visible culprit of all.
Emma Stone knows all about the problem, too, and apparently her male colleagues have tried doing what they can to help.
Stone, now starring as Billie Jean King in "Battle of the Sexes," discussed her own struggle for equal pay in a conversation with one of her co-stars, Andrea Riseborough, and the real-life King for Out magazine.
The actress began by stating that filming for "Battle of the Sexes" began in the spring of 2016 "where there was still a lot of hope in the air" before the election:
Obviously the way this has all panned out has been fascinating and horrifying, and it still feels like we're in a bad dream, but those parallels make sense to me — the equal-pay issue makes a lot of sense to me. At our best right right now, we're making 80 cents to the dollar.
She went on to say women in general "are making four-fifths" of what men make, "at best."
And King noted that's only for white women. Black and Hispanic people, along with Asian-Americans, typically make even less, she said.
Stone then revealed that her male co-stars have actually taken pay cuts in order to promote equal pay:
In my career so far, I've needed my male co-stars to take a pay cut so that I may have parity with them. And that's something they do for me because they feel it's what's right and fair. That's something that's also not discussed, necessarily ― that our getting equal pay is going to require people to selflessly say, "That's what's fair." If my male co-star, who has a higher quote than me but believes we are equal, takes a pay cut so that I can match him, that changes my quote in the future and changes my life. And this is Billie Jean's feminism, and I love it ― she is equality, man: equality, equality, equality.
"And inclusion," King added.
When Stone has taken similarly sized roles compared to male co-stars, she said a number of them have taken cuts in the name of parity.
She explained, "It's been multiple people who have been really incredible and said, 'That's what I want to do. That's what's fair and what's right.'"
Before You Go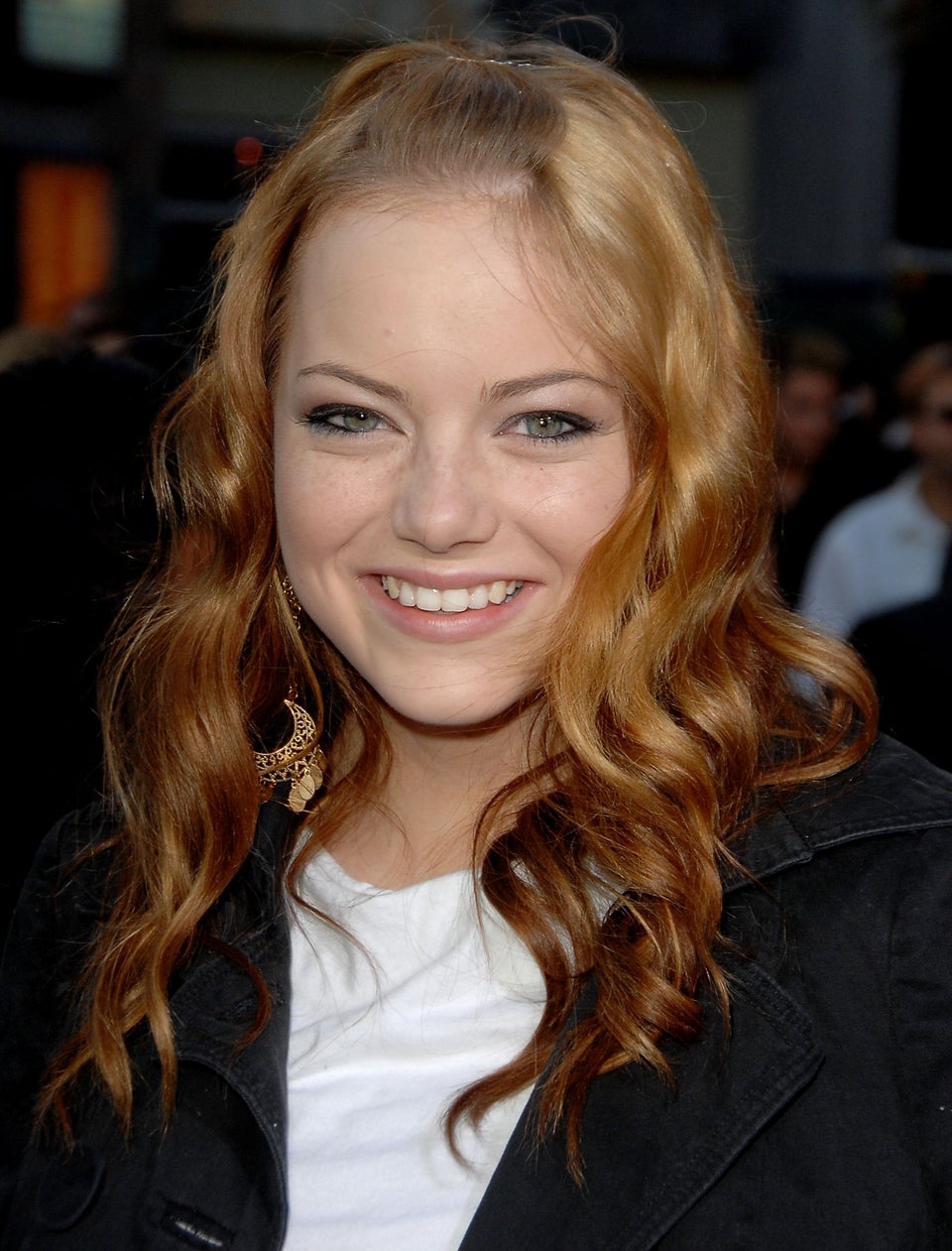 Emma Stone through the Years
Popular in the Community