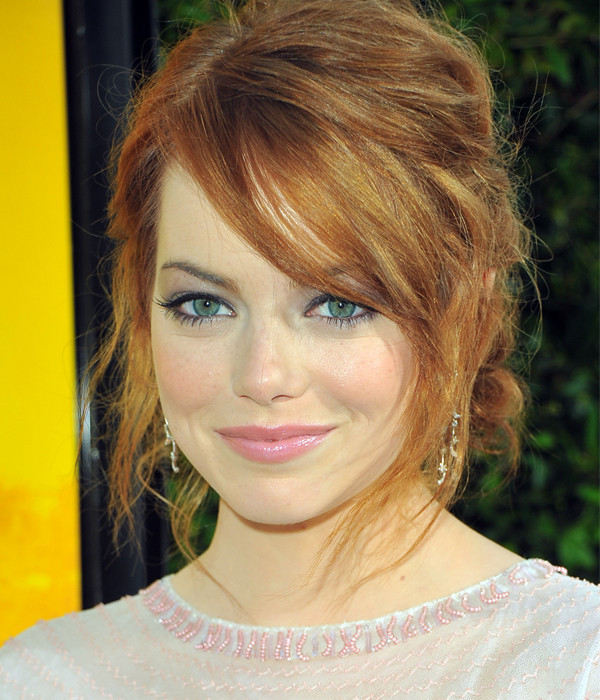 Photo: Getty
When it was announced earlier this summer that Emma Stone would become Revlon's latest brand ambassador, it made perfect sense. The 23 year-old actress, who starred in just about every major blockbuster this summer including "The Help" And "Crazy Stupid Love", isn't afraid of makeup. Or changing her hair color for that matter. She's gone from red to blonde to red again more times than we can count, and she pretty much jumpstarted the hot pink lipstick phenomenon we now see on everyone, everywhere. We chatted with Stone to get her thoughts on beauty icons, self tanning disasters and an intense Diane Keaton obsession.
You're a big champion of the pink lipstick trend. I'd even say a pioneer. What are your favorite shades?
I didn't know I was a champion; I'm honored. A pioneer… like Annie Oakley! I never know the shade name so it would be hard to tell you my favorite, but I love fuchsias and really, really bright pinks that's for sure.

Have you always preferred pinks over reds? When did that become your thing?
Recently, I've been going for more pinks than reds, I think. I love red lipstick, but I think it's kind of more modern with the corals and the pinks. The variations on red have been fun to play with, and it's something different every time.
Do you think your fair complexion makes it easier to wear such bold shades?
I'm grateful that something works well with my fair complexion because sometimes you tend to look like a thumb, you know, you're just all one shade when you're this pale, so it's nice to have pops of color.
What does your off-duty makeup routine consist of?
When I'm just kind of hanging around, I always use grape seed oil. You know the kind you buy in the grocery store, but I use it on my face, instead of in recipes. I use that throughout the day because my skin is astronomically dry, like shockingly dry. So I use a lot of oil and then… Revlon Grow Luscious Mascara. I use that pretty much, like first thing in the morning, and then I feel pretty alright.
How did it feel to become the face of such a legendary brand like Revlon?
I remember the day that they kind of approached me and were wondering if I'd be interested in it, I was in my hotel and walked up to my room and into the bathroom. I was looking at my makeup counter and getting ready to go somewhere and I had the Colorstay foundation sitting near my sink, and I was like this is bizarre. Then I turned around, and there was like, a Revlon hair dryer. I mean this is what my mom always used, this is how I was introduced to makeup. It's just always been my mom's favorite brand, and then going back through the history with the Charlie girl and just how long it's been around. It's so iconic and it really is just kind of an incredible thing to be a part of.
Also a really, really fun element to working with Revlon, being a part of the whole Revlon family is that they let you try out all of these products. So you genuinely fall in love with some of them, and Grow Luscious [mascara] was the first one that I was kind of like, okay this one is not leaving me.
What past and present day actresses do you admire beauty wise?
Diane Keaton. Through time. That's then and now… and I just think she's so beautiful because she is so quintessentially Diane. I think that's kind of amazing.
Have you met her?
No, I haven't met her, but I talk about her so damn much that she's probably scared of me. I talk about her literally everyday. She's probably a little freaked out by me, so maybe it's a better idea not to meet her because she's probably going to have to get some sort of restraining order at this point. I'm kidding, I promise I am no threat.
Is there a decade that you find yourself drawn to when it comes to fashion and beauty?
I tend to go in 20 year increments, so 20s, 40s, 60s, NOT the 80s and then now… 80's for whatever reason I immediately am like No! No! I don't know what it is but all of that stuff, my brain just rejects it… I think the 80s are great, but for whatever reason 80s fashion just does not mix in my mind's eye well. But the nice thing about now is that it seems like there's a lot of people and a lot of designer clothing stores have pulled from elements of all of those eras, so you're kind of mixing all of those eras together now a days which is really fun… and you don't even have to wear corsets anymore, which is awesome.
What was your most embarrassing beauty moment?
There was a time where I could not stand the pale. I'm from Arizona, and everyone is very, very tan. It's super sunny… since I couldn't go in the sun because I don't have any pigment in my skin (which I now really appreciate). But sometimes I still want to be warmed up because it's built into my DNA to think tan is incredible. But I got a lot of spray tans, and before I discovered spray tans I got a lot of those tanning lotions and that is not a good look. I mean it wasn't on me because I did not know how to apply it in a way that didn't look like I had just rolled around in a bunch of dirt. So it was like a splotchy, streaky mess of a situation. I'm sure some people are able to do it in the right way, but that was always my biggest beauty mishap...the solid two years I spent spray tanning.
Lightning Round:
Favorite scent?
Probably Chance by Chanel. Yeah, I love Chance
Favorite band?
The Beatles. No brainer.
Favorite food?
Oh boy, oysters or maybe Brazilian food, in terms of cuisine.
Favorite movie?
"City Lights"
Favorite book?
"Franny and Zoe" by J.D. Salinger.
Favorite place in the world?
Home, but like, in my apartment, in my bed.
Also, take a look back at Stone's style evolution.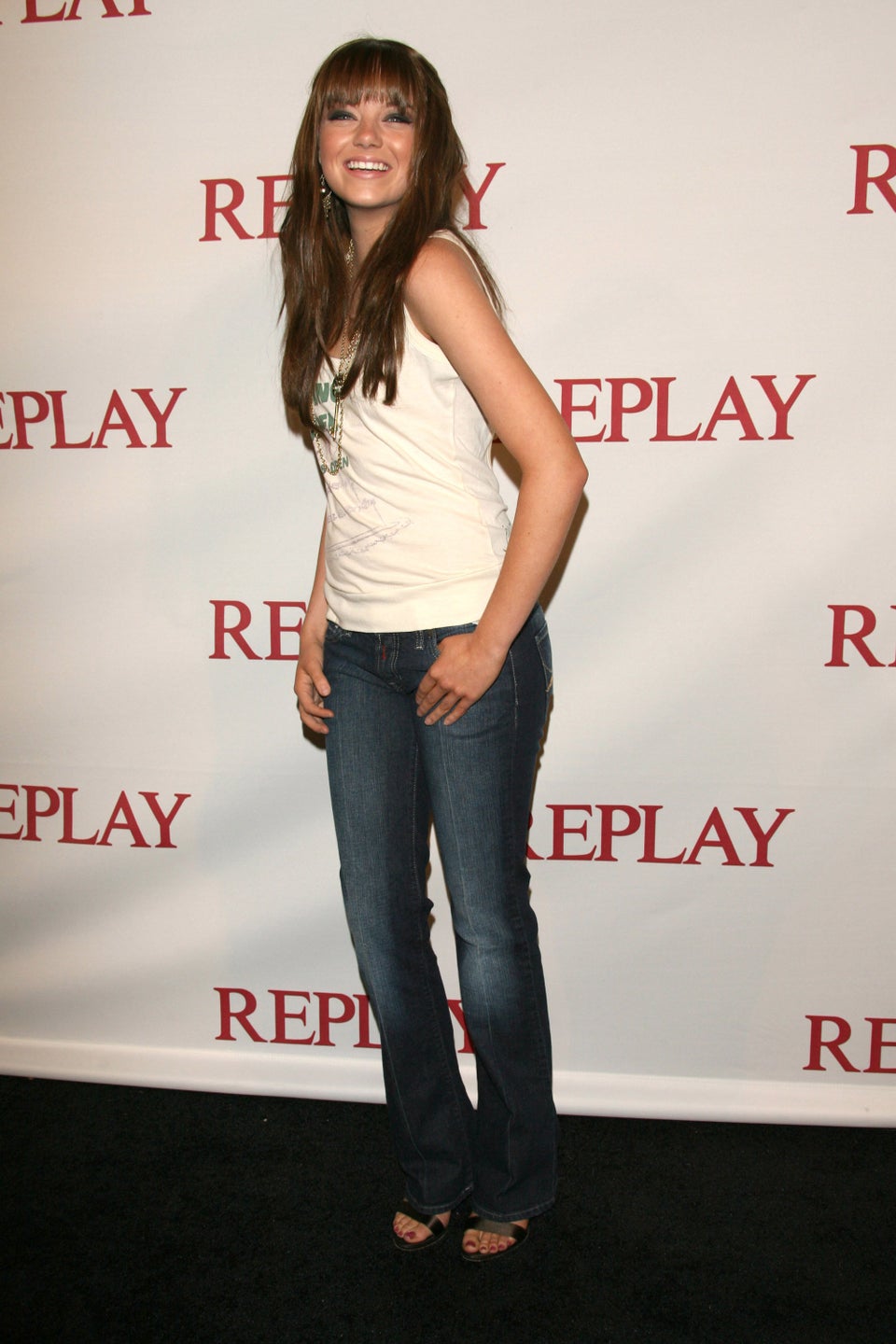 Emma Stone's Style Evolution
Related