Emma Stone put to bed a spicy rumor about how she broke her shoulder a couple years ago.
The "Cruella" star said on Wednesday's episode of "The Ellen Show" that she did indeed injure herself, but that the Spice Girls had nothing to do with it ― at least not directly.
"I broke my shoulder in June of 2019, and we were supposed to start filming 'Cruella' like August ― or maybe even July of 2019," Stone told Ellen DeGeneres during the virtual appearance, adding that she broke her shoulder in two places.
"But for some reason, the story became that I broke my shoulder at the Spice Girls concert ― that I was on somebody's shoulders and fell and broke my own shoulder. And that's just not ― it's not true." the actor said.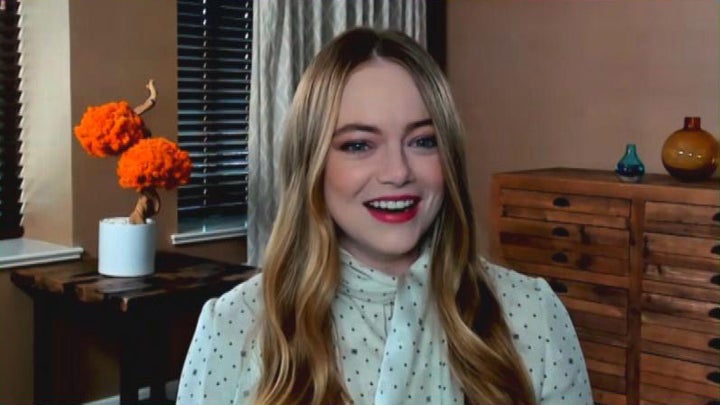 The Spice Girls did make a cameo in Stone's story though, as she attended the group's concert after the injury, but before she realized her shoulder was really broken.
"I was supposed to go to the Spice Girls concert in London and I did go. But the night before, someone had like a little house party nearby," Stone said. "This was 2019, pre-COVID, so people could all be together and mingle."
"It was a waxed floor in this house and I slipped and my arm went back behind me, and I broke my shoulder," she said. "And then I went to the Spice Girls concert the next day [and] wore one of those little cuffs."
You can see the sling below in one of the photos Stone provided for DeGeneres: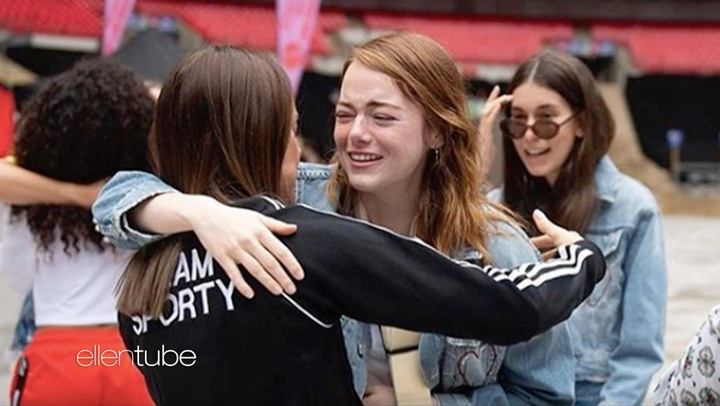 It looks like Stone's injury improved enough for her to begin filming stunts for "Cruella," something the actor shed more light on during an interview last week with Prince William and Kate Middleton.
"We were in front of Buckingham Palace [filming] at one point. I was riding a motorcycle around the mall," the actor said during the chat, which occurred before a special screening of "Cruella" for National Health Service staff.
"We should have had you stopped, Emma," William joked. "It's very dangerous."
"I know, I really got away with it!" Stone quipped back.
Popular in the Community