Emma Stone had a difficult time coming to terms with turning 30 this past November, the actress revealed in British Vogue's February issue.
"I got gloomy for about a week," said Stone, who graced the magazine's cover. "But [I] realized the most interesting part about becoming an adult is most things become bittersweet. I'm still finding my voice."
She shared a few lessons she has learned in her three decades of life so far.
"It's OK if not everybody likes you," Stone said. "So that was a major lesson, not falling over myself to win over the unwinnable."
The "Favourite" actress also observed, "Nobody knows what they're doing! We're all just a bunch of people trying to figure out how to get through the day."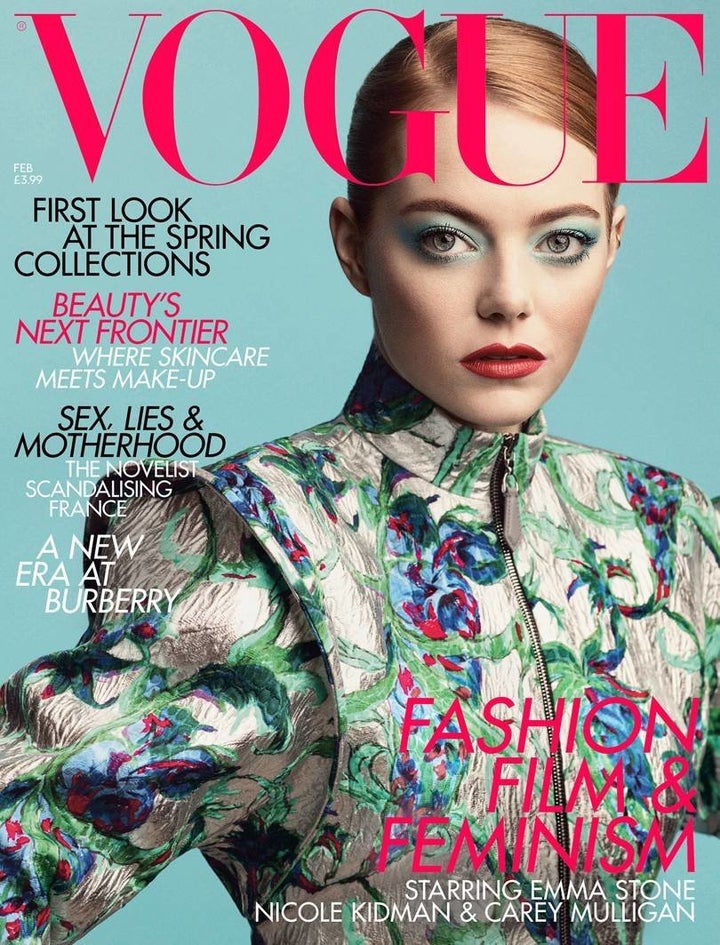 Stone told Vogue she has been taking a long break ― it will be 14 months off when she gets back to work in 2019 ― although she couldn't quite figure out what she'd done with all her free time.
"I didn't learn a language, I didn't learn to cook, I've been a little ... drifty," she admitted.
The actress only recently returned to the press circuit to promote "The Favourite," her new costume drama, which has received critical acclaim.
The film marked a major first for Stone, as she insisted on doing her first nude scene. The star opened up about that experience during a roundtable interview with The Hollywood Reporter in November.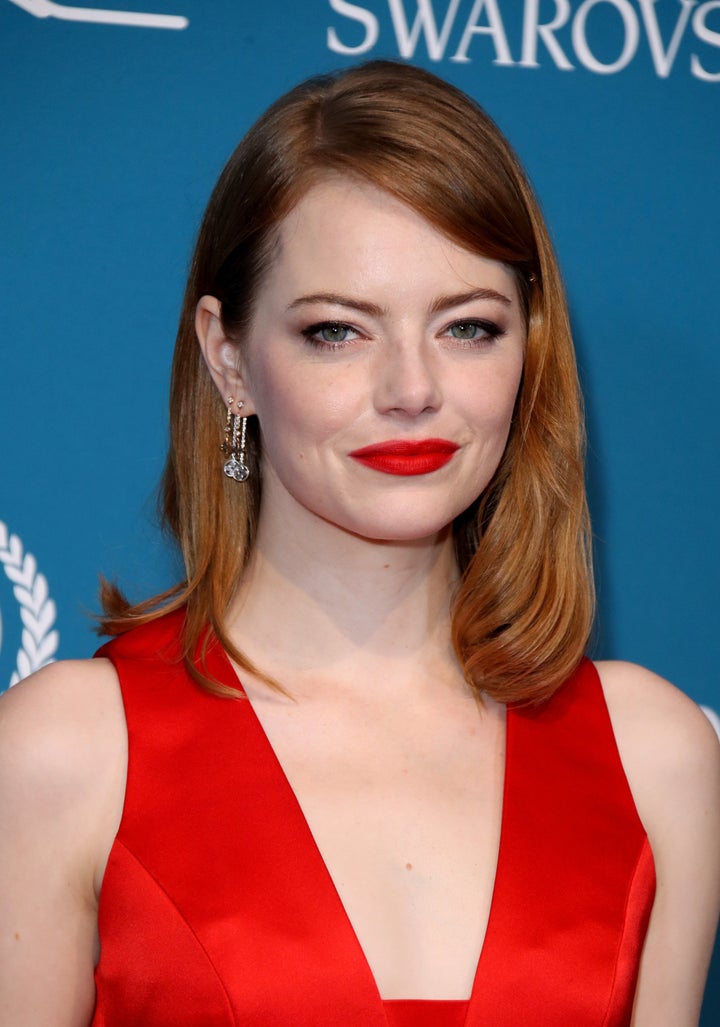 "I had the sheet up around me, and as we were shooting it and we did a few takes, I said, 'Can I please just be [naked]?' I think it's going to give Sarah [played by Rachel Weisz] something to look at when she sees that I'm not just under the sheet covered up," Stone said.
She added, "Olivia [Colman, who played Queen Anne] was like, 'No, don't do it!' [and director] Yorgos [Lanthimos] was like, 'Are you sure that's what you want to do?' And I was like, 'Absolutely.'"
"When I fingered the queen, we had to put a sponge between her legs because it had to have movement," the actress said. "We couldn't stop laughing, because I'm fingering a sponge and she's making sounds. It's a closeup of my face, but her face is off-camera."
"We just kept cracking up because the circumstance, this sponge was so ridiculous. So that one was tough," Stone confessed.