In the end, it was Emma's own piglets who saved her. Chester noticed that as soon as she was reunited with her brood, Emma's condition seemed to improve. "If I hadn't seen this with my own eyes, I would have never believed it," he said in a short film he produced for "Super Soul Sunday."
With a new purpose in life, Emma grew healthy and strong. But as all children do, her little ones eventually grew up and moved onto pastures of their own. Chester noticed that Emma appeared lonely.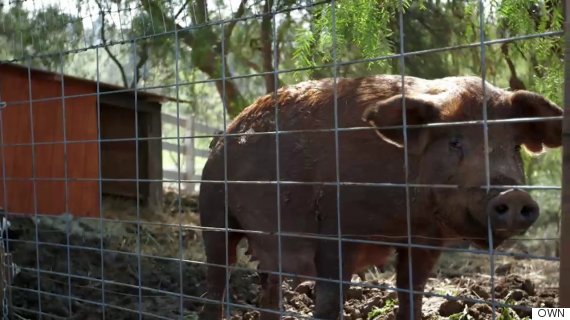 Without her piglets to keep her company, Chester was curious: Could an unlikely friend -- a rooster named Greasy -- fill the void?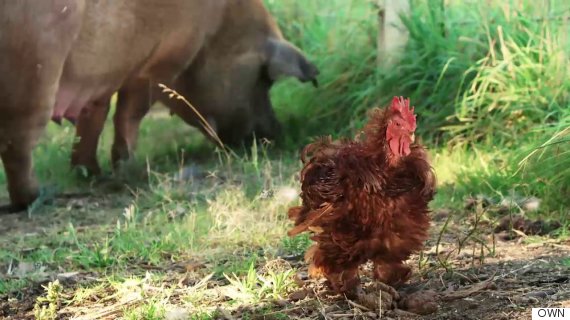 As evident in the above video Chester produced, the pair immediately took to one another. Though Emma has since gone on to birth more piglets, Greasy has stuck by her side.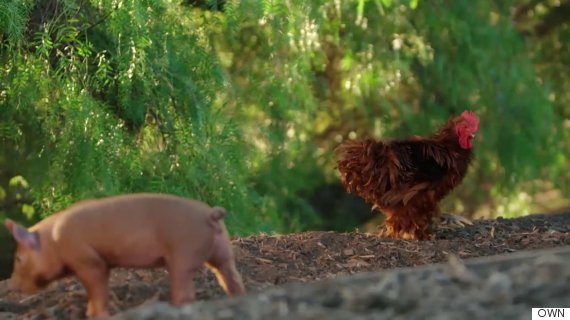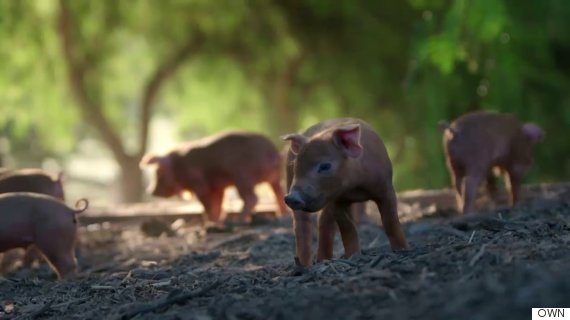 While this funny little rooster has certainly helped Emma with her loneliness, Chester wondered if their relationship was just a one-way street. "The question now was, 'What was Greasy getting out of this relationship?'" he asks.
When Chester pulled out his video camera one evening, he got his answer.
"As the day ends at Apricot Lane Farms and the coyotes begin their hunt for the defenseless creatures, a ritual begins," Chester narrates. Emma prepares her bed, pushing straw around with her snout. Her pal Greasy looks on, patiently waiting.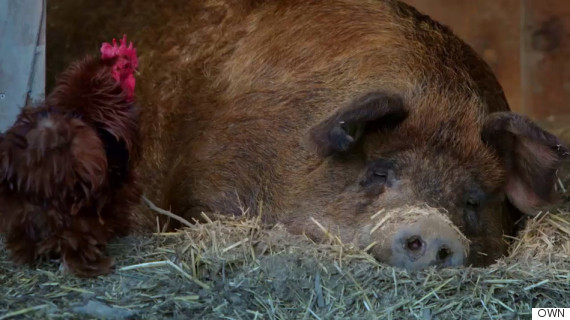 After Emma lays down, we see that she allows Greasy to walk into her pen. After settling into a safe, cozy spot, the two friends quickly fall asleep. It's a small display of camaraderie, but one that speaks volumes.
"So, does this answer the question?" Chester asks in the video. "Well, what do you see?"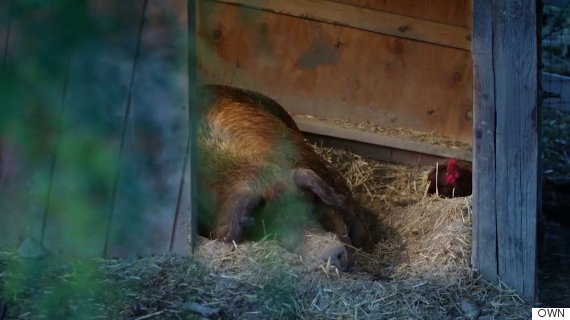 The above video is a Super Soul Short produced by John Chester (Chester Films). "Super Soul Sunday" airs Sundays on OWN at 11 a.m. ET.
Calling all HuffPost superfans!
Sign up for membership to become a founding member and help shape HuffPost's next chapter
BEFORE YOU GO
PHOTO GALLERY
Emma The Pig