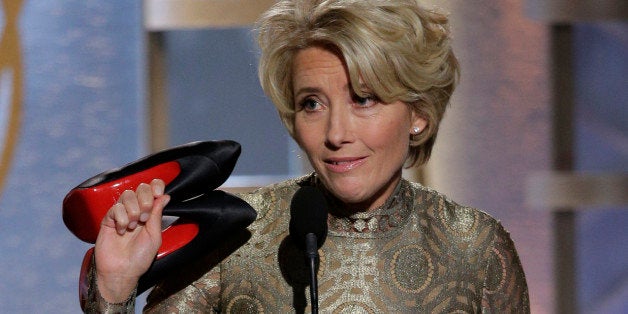 "I just want you to know, this red, it's my blood," she said as she presented the award for Best Screenplay holding both her Christian Louboutin red-soled heels and a martini. Those might just be the last free pair Louboutin sends her, but somehow we doubt she minds.
For what it's worth, those things looked painful. It's no wonder they didn't make it past the red carpet.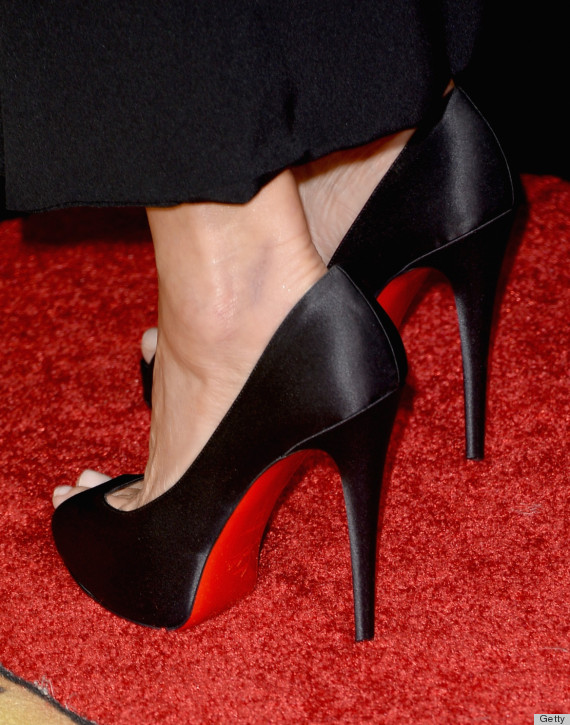 This isn't Emma's first time at the heel-bashing rodeo, either. Just last week, she picked up a Best Actress award at the National Board of Review awards gala sans shoes. "I've taken my heels off as a feminist statement really, because why do we wear them? They're so painful. And pointless, really," she said. "You know, I really would like to urge everyone to stop it. Just stop it. Don't wear them anymore. You just can't walk in them, and I'm so comfortable now."
Never change, Emma. Never change.
See all the red carpet looks from the big night: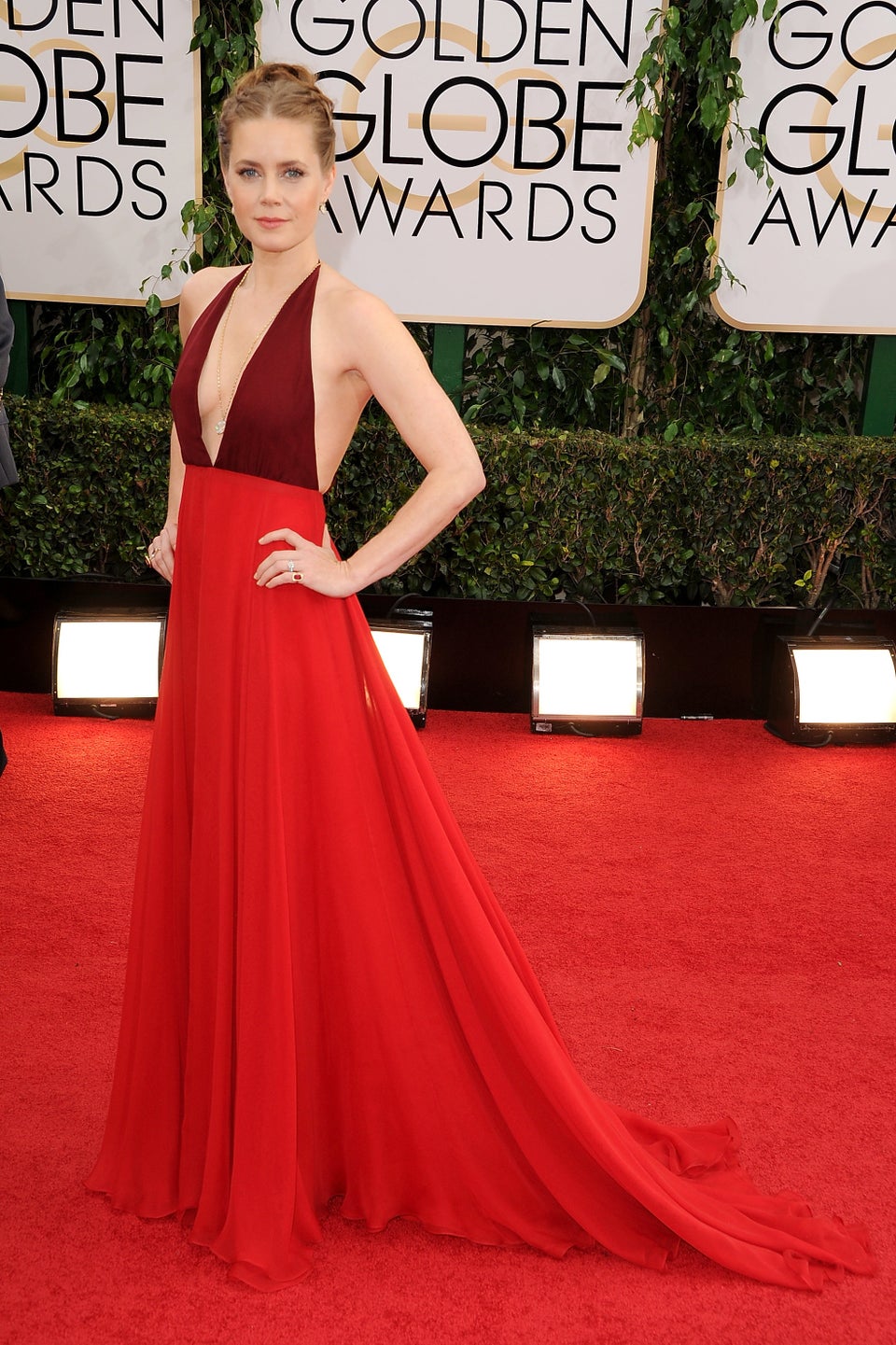 Golden Globes 2014: The WHOLE Red Carpet