Thompson, who starred in a handful of films produced by Weinstein's company, including 2008′s "Brideshead Revisited," said she had no previous knowledge of his actions, but is not entirely surprised. 
"I didn't know about these things, but they don't surprise me at all and they're endemic to the system anyway," Thompson told BBC Newsnight. "What I find sort of extraordinary is that this man is at the top of a very particular iceberg."
"I don't think you can describe him as a sex addict," she continued. "He's a predator. But what he's, as it were, [at] the top of the ladder of is a system of harassment and belittling and bullying, and interference."
Later in the interview, when journalist Emily Maitlis pressed Thompson on whether she believed there were others within the film industry that have committed similar acts, the "Beauty and the Beast" actress dropped this piece of knowledge. 
"Of course. Many. Maybe not to that degree," she responded. "Do they have to all be as bad as him to make it count? Does it only count if you really have done it to loads and loads and loads of women? Or does it count if you do it to one woman, once?" 
Thompson added, "I think the latter."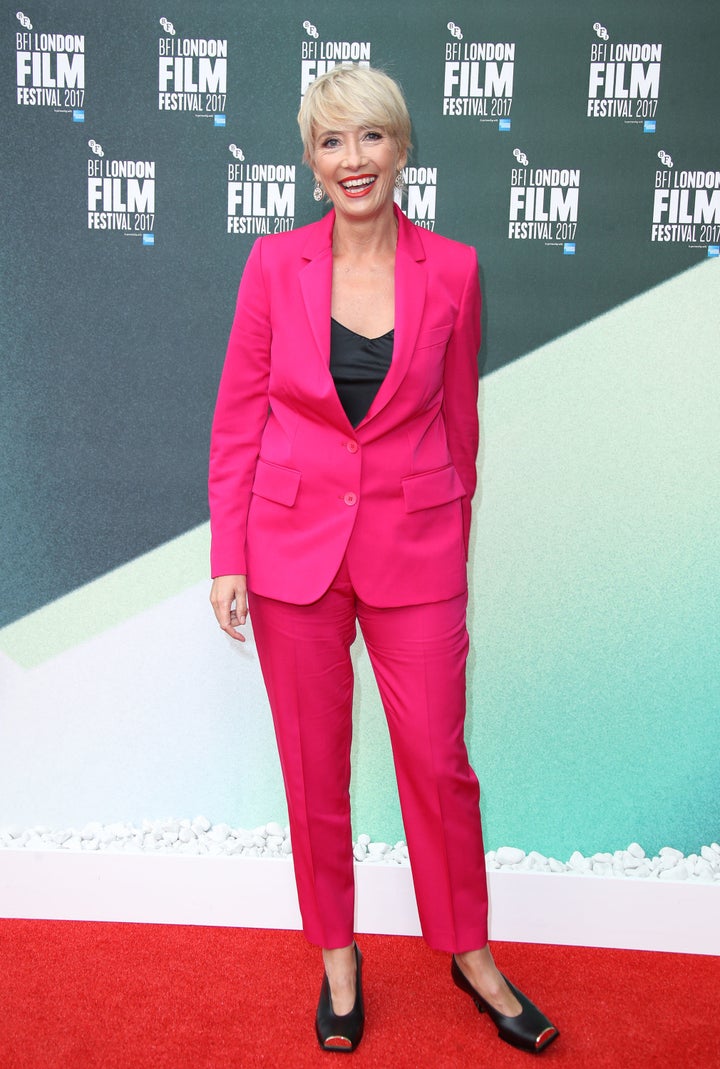 Thompson, however, doesn't consider this kind of behavior specific to the film industry, but part of a larger problem regarding how men abuse power. 
"This has been part of our world, women's world, since time immemorial," she said. "So what we need to start talking about is this crisis in masculinity, the crisis of extreme masculinity, which is this sort of behavior, and the fact that it is not only OK, but it also is represented by the most powerful man in the world at the moment."
While Thompson does not mention him by name, she is likely referring to President Donald Trump, whom she once turned down a date with and has routinely criticized since he took office. 
REAL LIFE. REAL NEWS. REAL VOICES.
Help us tell more of the stories that matter from voices that too often remain unheard.
BEFORE YOU GO