Thompson received a damehood from Prince William at a Buckingham Palace ceremony on Wednesday morning for her contributions to the arts as "one of Britain's "most versatile and celebrated actresses."
The 59-year-old star arrived at the palace sporting an emerald green pantsuit fashioned with a badge from the Fawcett Society, which raises awareness for equal pay, and white sneakers ― a welcome departure from the typical royal garb.
William was on hand to dole out the award to the honorees, which also included actress Sarah Gordy, but Thompson made the most of her time with the Prince, even trying to steal a quick kiss.
"I love Prince William. I've known him since he was little, and we just sniggered at each other," she revealed after the ceremony, according to The Associated Press. "I said, 'I can't kiss you, can I?' And he said, 'No don't'!"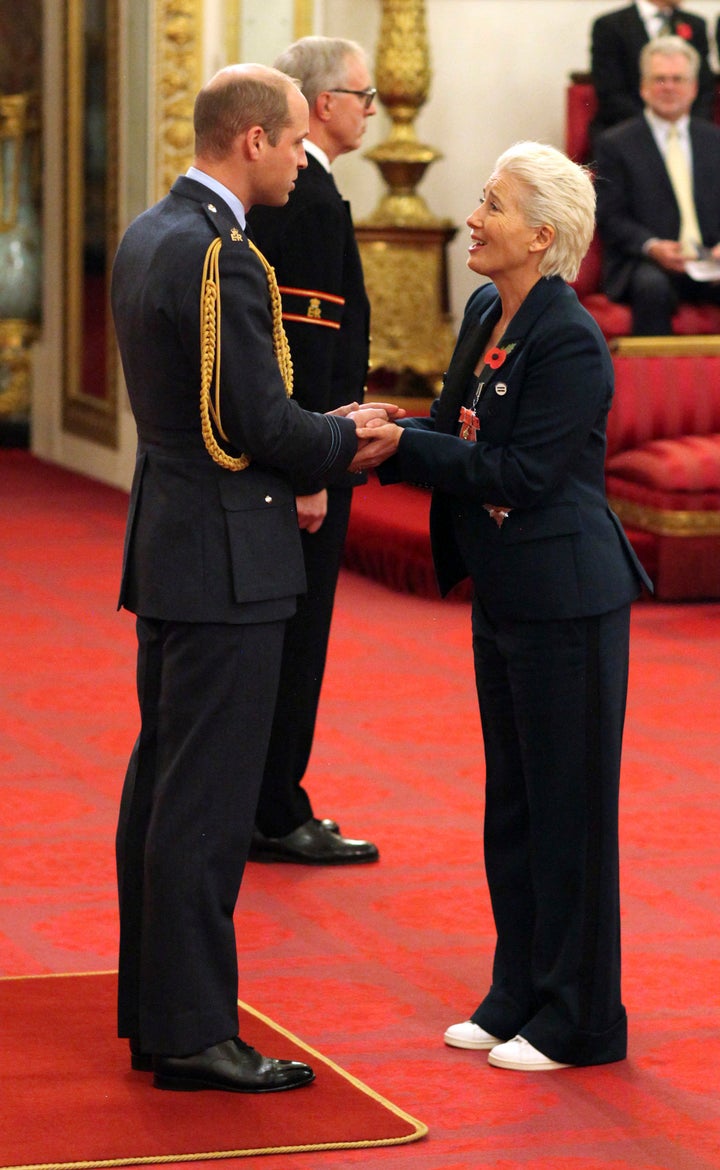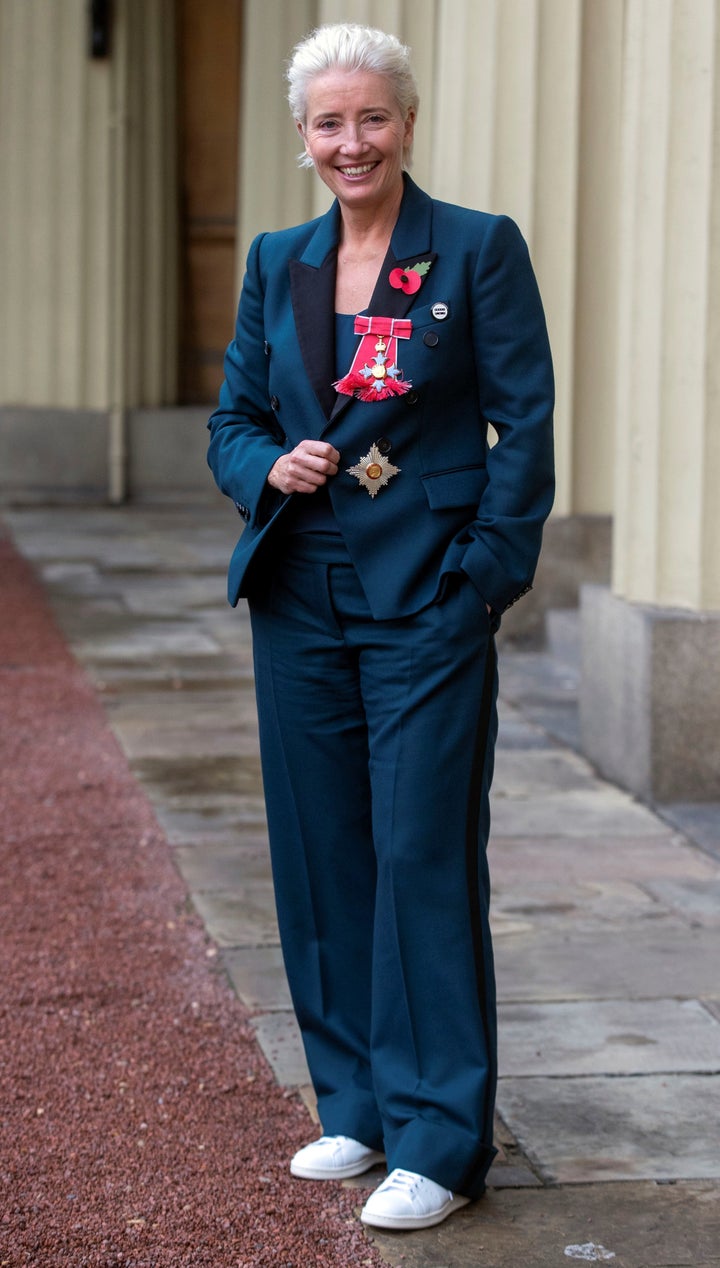 But the "Love Actually" star evidently didn't take the rejection too personally, noting that the Prince is "looking wonderful and doing so well."
"If you're first up, you have to be more formal on such an occasion," she explained, according to E! News. "He said, 'This day isn't about me, it's about you.'"
As someone who's been in the public eye for decades, Thompson has crossed paths with the royals before and is apparently an old friend of Prince Charles. She even described dancing with the heir apparent as "better than sex" in a 2013 profile.
"It's really lovely because I've always loved the boys, and I've always been a long-term correspondent with their dad," she said at the ceremony. "It's a very lovely feeling."
In June, the Thompson was named for the honor among a group of British actors and artists, including Tom Hardy and Keira Knightley, but revealed she had some reservations about the historical implications about accepting the award.
"They send you a letter saying, 'Will you accept it?' You can choose not to. You can choose to say, 'Well, of course we don't have an empire anymore, thank God, because it was ghastly, colonial, racist, dreadful undertaking on every level,' and actually have some moral principle about it," Thompson said on "Late Night with Seth Meyers" in September. Or you can be like me and think, 'Hmm, it's gonna be a really nice badge.'"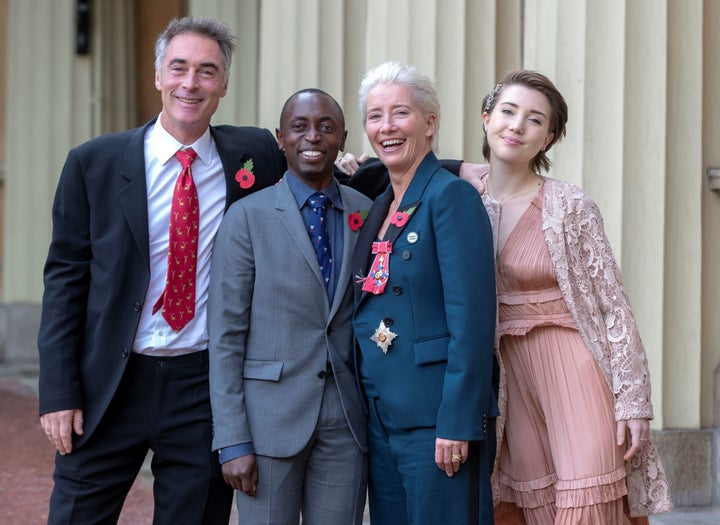 Thompson reportedly plans to use the honor to shine a light on fighting child hunger around the holidays, as well as furthering causes that are close to her heart as a self-described "card-carrying feminist" and "human rights advocate."
Thompson's family, husband Greg Wise and their children Tindy and Gaia, were also in attendance at the ceremony and posed for a photo together after the actress received the award.
Popular in the Community