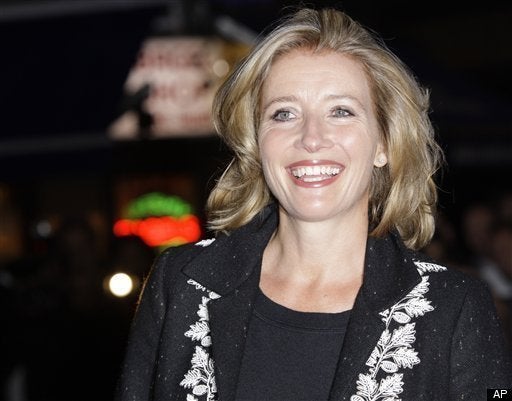 Two-time Academy Award-winning British actress Emma Thompson is focusing her attention on the issue of human trafficking of women and young girls by co-curating an interactive New York City art exhibit titled Journey.
In an interview with "Good Morning America," Thompson reveals that she got involved with the cause when she realized that trafficking wasn't just an international occurrence. She discovered it was a local phenomenon happening at a massage parlor down the street from her house. The aim of 'Journey' is to emphasize that prostitution in slavery and commercial sex is happens closer to home than many think -- sometimes literally around the corner.
Thompson remarks that in many ways, human trafficking is much easier to commit than dealing with drugs or weapons: "You can make $150,000 from one girl in a year...because moving people around the place is easier than moving guns around."
She explains that girls and women were often forced into the sex trade by a male relative or family friend who lured them out of the country with job offers. This was the case of Elena, a Moldovan girl who Thompson encountered in 2006 through her work with the Helen Bamber Foundation, an organization that helps abuse victims. Elena was led to the United Kingdom with the promise of a job as a receptionist, but was forced into the sex trade at age 19 after her passport was taken away once she entered the country.
It was partly due to her conversations with Elena that Thompson was moved to take on this project. The art exhibit uses seven shipping containers to chronicle the seven stages of a trafficked woman's experience. Thompson hopes that the exhibit helps people understand the plight of those forced to work in human trafficking, which numbers about 2.5 million individuals at any one time, according to the International Labor Organization.
"Journey" is showing in Washington Square Park in New York City through November 15.
WATCH Thompson speak about the exhibit:
Calling all HuffPost superfans!
Sign up for membership to become a founding member and help shape HuffPost's next chapter