Emma Watson covers the December issue of 'Marie Claire,' and in the interview she talks about her working childhood, her short haircut, wrapping 'Harry Potter' after a decade and life as a sophomore at Brown.
Here are some excerpts, scroll down for photos and read the whole thing here.
On blending in at school:
"Brown has a real sense of community, and people are very protective of me. They really look out for me; they want me to feel like I'm part of it. I threw my 20th birthday party at Brown, and I didn't even have to say to anyone not to put pictures on Facebook. Not a single picture went up. That was when I knew I'd found a solid group of friends, and I felt like I belonged."
On her pixie cut:
"I've wanted to do it since I was about 16, and when Harry Potter ended in June, I just needed a change. It was quite symbolic for me. It's very short; it was buzzed at the back and on the sides. And it's really liberating that I can walk out without thinking about it."
On growing up in front of the camera:
"To be honest, I've always had far too much freedom. I had a job when I was 10. I started living on my own when I was 17 or 18. I've earned my own money; I've traveled the world. What would I rebel against? I've had so much freedom, sometimes it was hard. My parents wanted to protect me, but they had no idea how to. I had to learn as I went and make my own mistakes. I went from being totally unknown and never acting professionally to being in a major movie and being very famous. It all happened so quickly, I didn't have any time to work things out. It's been pretty scary at times."
PHOTOS: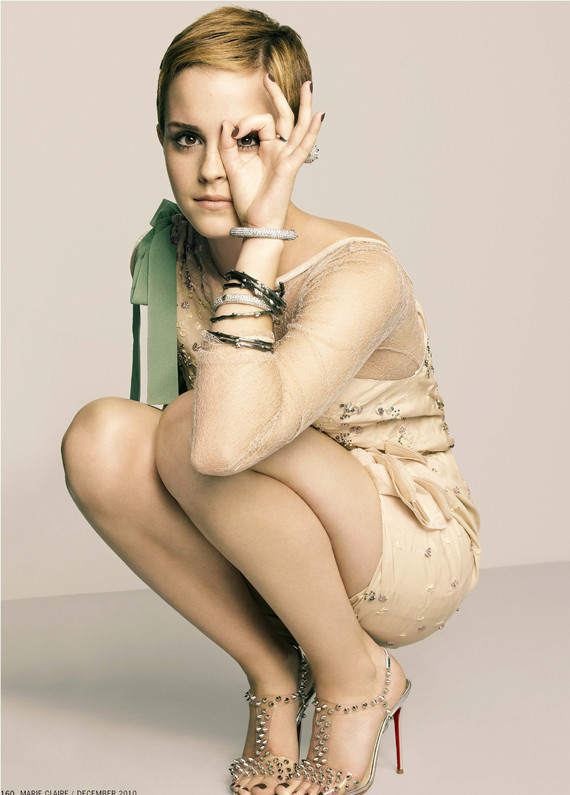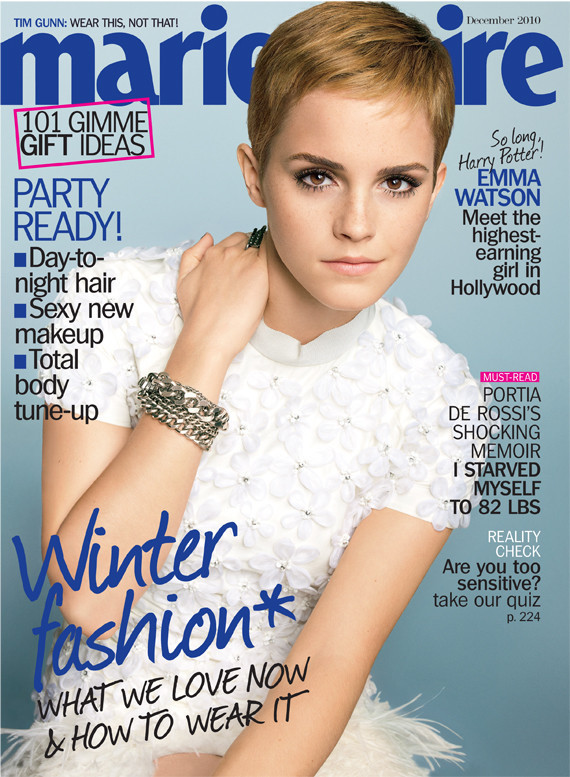 Popular in the Community