Emma Watson might need to open up another vault at Gringotts because her bank account is getting some love after a big "Beauty and the Beast" payday.
According to The Hollywood Reporter, sources reveal Watson is expected to pull in a cool $15 million for the live-action remake of the Disney classic if the film performs as well as expected at the box office. She was reportedly offered $3 million upfront, but her profits will likely end up being considerably larger upon the film's total gross.
And yet, Watson's salary for "Beauty and the Beast" can't hold a candle ― Lumière or otherwise ― to the $60 million she reportedly earned over eight "Harry Potter" films.
Given the recent string of live-action Disney remakes fronted by female stars, insiders are projecting Watson's profits in relation to Angelina Jolie's earnings in 2014's "Maleficent, which drew an impressive $759 million at the global box office. Jolie reportedly walked away with $20 million for the project, not including profit participation.
Considering "Beauty and the Beast," which hit theaters nationwide on Friday, is set to land one of the top 10 openings of all time, it's safe to say Watson will not be going hungry anytime soon. The film already pulled in a record $63.8 million on Friday and is projected to make up to $170 million over the weekend.
It's also expected to break the record for the highest-grossing PG-rated film, likely unseating "Finding Dory," as well as the biggest March opening of all time.
We don't know how much Watson's male "Beauty and the Beast" co-stars like Dan Stevens, Luke Evans and Josh Gad raked in, but her salary is an undeniable win for an actress who's spoken out about Hollywood's gender wage gap in the past.
"We are not supposed to talk about money because people will think you're 'difficult' or a 'diva,'" she told Esquire U.K. in 2016. "But there's a willingness now to be like, 'Fine, call me a diva, call me a feminazi, call me difficult, call me a First World Feminist, call me whatever you want.' It's not going to stop me from trying to do the right thing."
Before You Go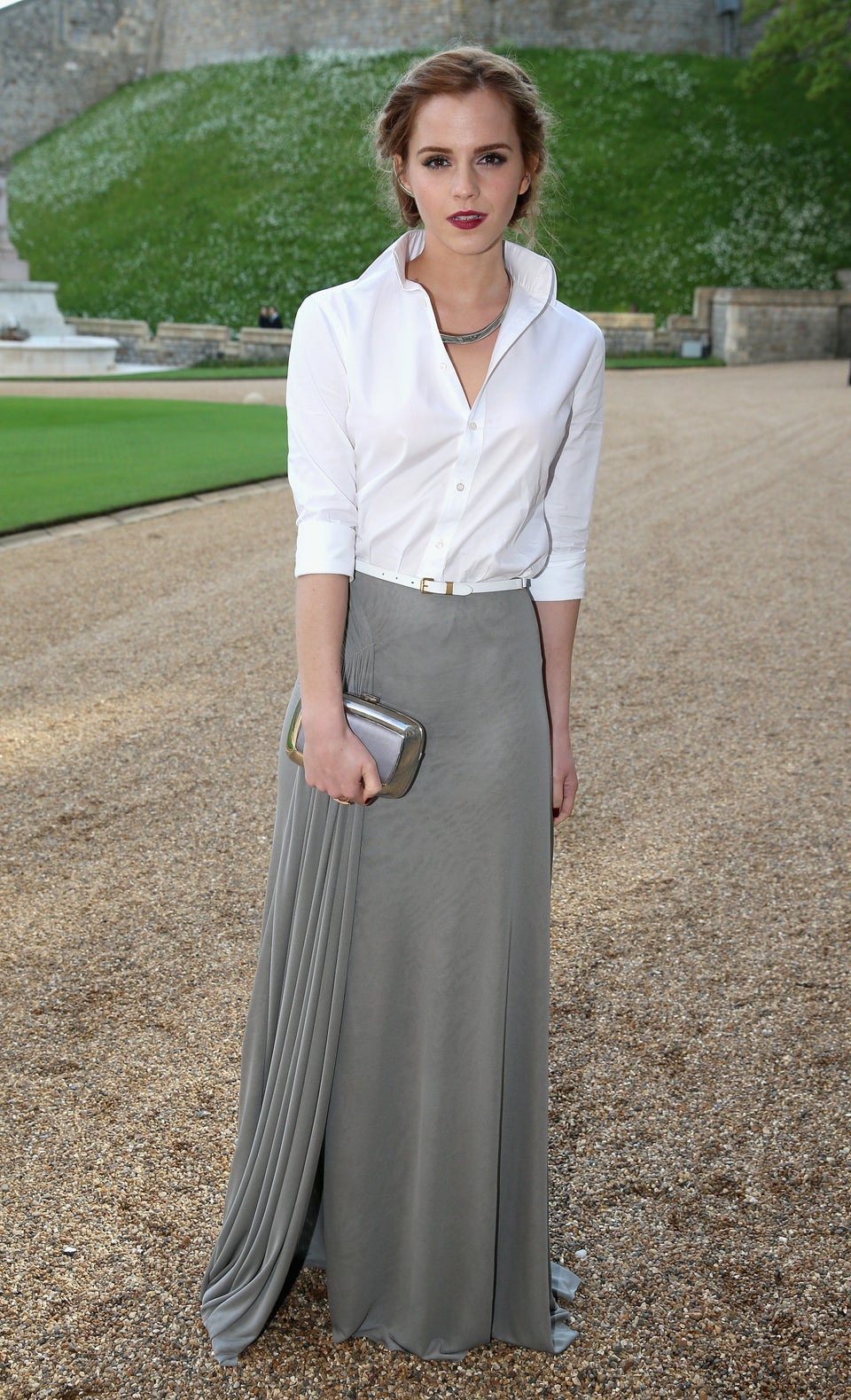 25 Times Emma Watson Just Killed It
Popular in the Community