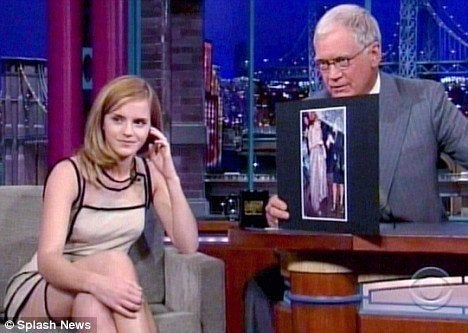 Hermione herself, Emma Watson, charmed David Letterman and everyone watching when she sat down to push the new Harry Potter movie Wednesday night.
The Potter movie premiered Tuesday in London in the pouring rain, and her vintage dress at one point needed a little readjusting and she accidentally showed a flash of underwear.
'Tell us what's going on here,' said Letterman as he held up a picture of the incident.
'This was a small wardrobe malfunction, it happens,' Emma laughed, adding, 'At least I'm wearing underwear.'
She added, head in hands, 'I'm still learning, I'm still learning!'
Watson also confirmed to Dave that she will be starting college in the US this fall, although the institution of higher learning went unnamed.
WATCH:
Popular in the Community