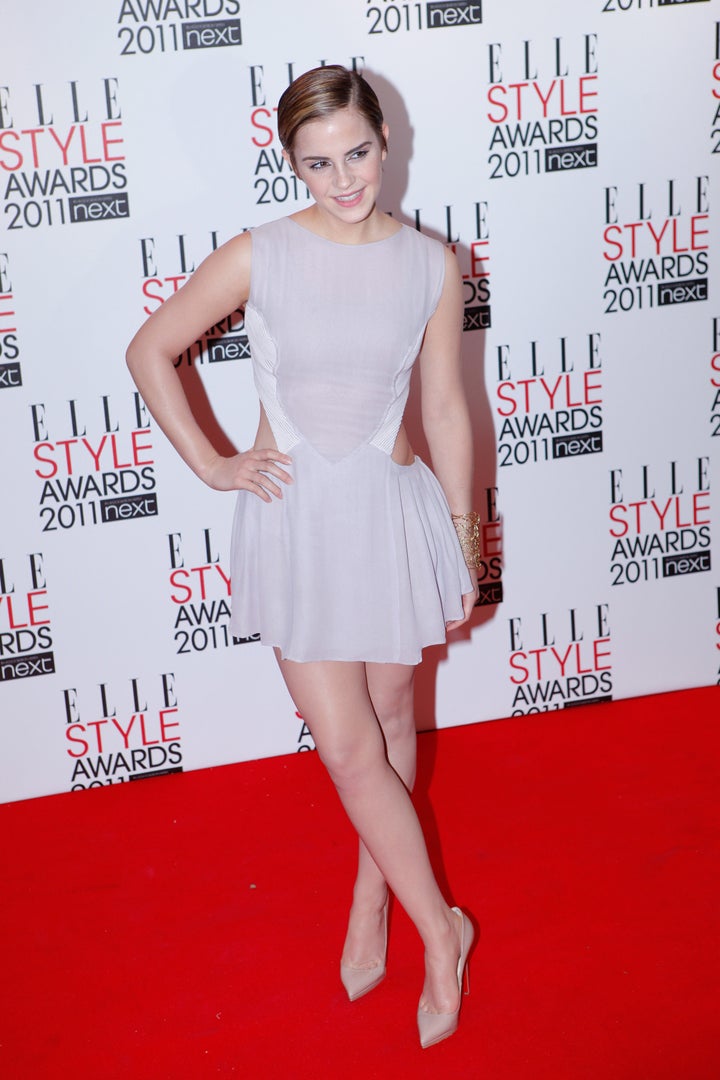 Watson didn't shy away from class participation and often would "answer something in class and get it right," calling the 21-year-old actress "really smart." Unfortunately, this brought out the sophisticated wit and cinematic expertise of her Ivy League peers.

According to the source, her classmates "would respond [to her answer] with a quote from 'Harry Potter.'" The most popular choice was "Three points for Gryffindor!" - a reference to the movie's dormitory system, and a congratulatory phrase in the films when a student got a correct answer.
In a Vanity Fair interview last year, Watson described her first days in college as "awful." "I was like, I must be mad," she said. "Why am I doing this?"
The young star eventually appeared to find her footing at Brown, acting in a Chekov play and taking European women's history courses.
Read the full scoop on Watson's brief collegiate career over at the Daily News.
Calling all HuffPost superfans!
Sign up for membership to become a founding member and help shape HuffPost's next chapter