In her latest interview with Vanity Fair, Emma Watson revealed a lot more than she probably intended.
No, I'm not talking about her revelation that she refuses to take selfies, nor am I even talking about the infamous 'underboob' featured in the cover story that has seemingly overtaken the discussion of Trump's latest tweet (a welcome tangent, might I add). I am talking about the fact that Emma Watson has revealed that our culture cannot handle a woman who is both "sexual AND serious," to quote Naomi Wolf.
In one simple photo, Watson has inadvertently bared a troubling truth that our society still, in 2017, cannot fathom the possibility that women can both express themselves sexually AND express a desire for equality, simultaneously. It appears as though flaunting one's figure and a feminist agenda are mutually exclusive.
Throughout her career, Watson has been a champion for women's rights. From her appointment as a UN Women's Goodwill Ambassador, to her HeForShe campaign that inspires men and boys to be agents of change in reducing the gender gap, to her feminist book that inspires members to read and educate themselves about female equality, Emma Watson has been a beacon for change when it comes to feminism.
Yet with one photograph, she has allegedly been stripped (no pun intended) of recognition for her leadership towards equality and of her title as a feminist.
After the cover story made its rounds on the internet, many took the productive and always-amicable route of airing their grievances with Watson on Twitter, claiming this photo undermined her fight to diminish the gender wage gap and that she was being hypocritical by baring her body while still touting notions of female equality. The most egregious of the claims against Watson in the aftermath of this photo, though, is that she is a "bad feminist."

This accusation is the most offensive because it is rooted in a complete and utter misunderstanding of feminism and its core values. The fight towards gender equality is contingent on women having a CHOICE. The choice to enter the workforce or stay at home. The choice to have children or use contraception. The choice to dress how we please or the choice to bare it all.
The choices we make as women do not undermine our loyalty to equality for our gender, but rather support it, nay embolden it. Intrinsic in anyone's feminist agenda should lie the power of choice and the power to be multi-dimensional human beings of society. Women can be smart and sexual and sassy and sophisticated and still want to make the same amount of money as their male counterparts, ALL AT THE SAME TIME. Maybe we're just expert multi-taskers or maybe we are just sick and tired of being put in a box that continuously deprives us of our humanity.
One expression of self does not detract from the other. Our messages and means of expression all work in concert to create the multi-faceted, multi- layered, and multi-talented badasses that we, as women, are and will continue to be.
Related
Before You Go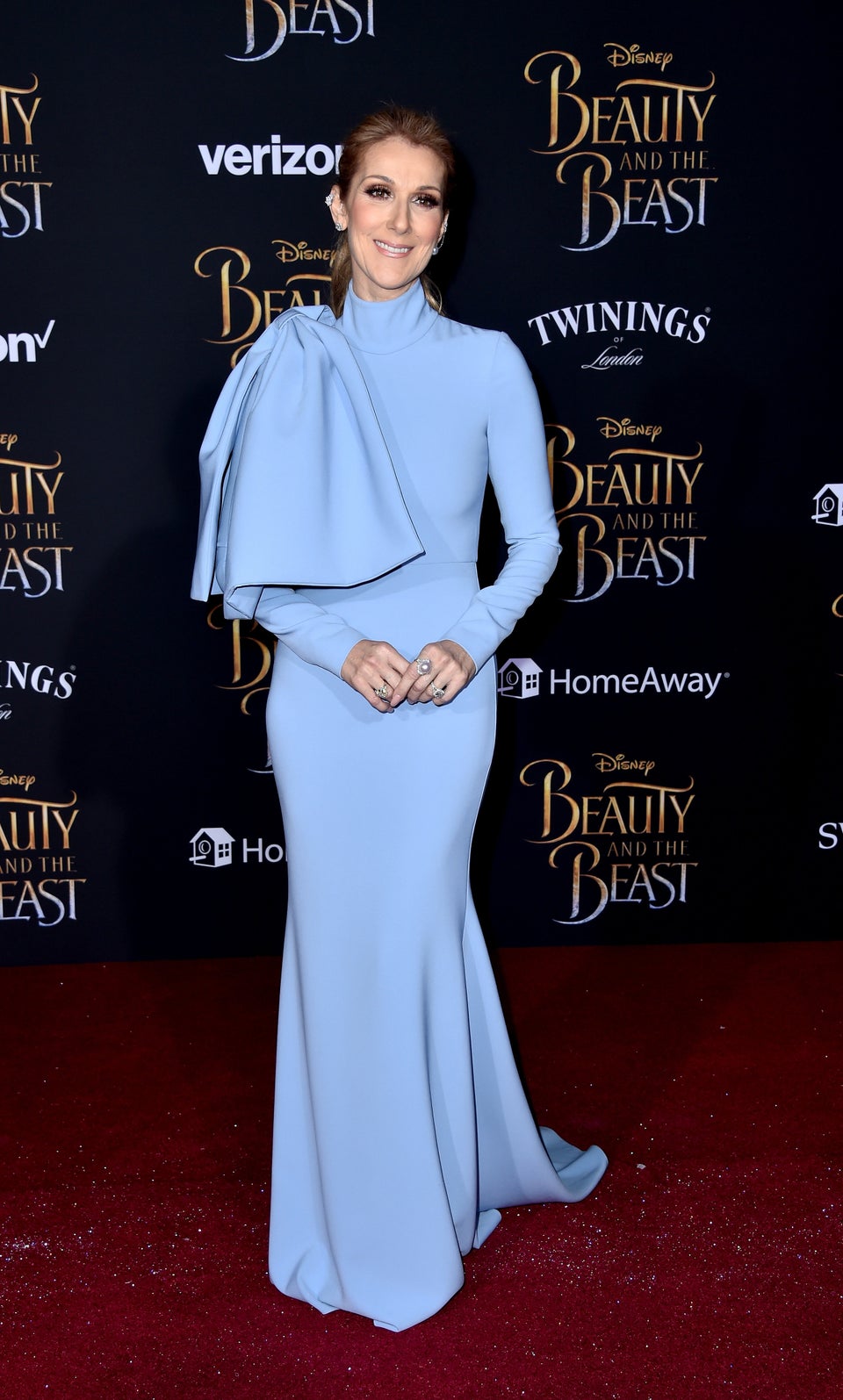 'Beauty and the Beast' Premiere
Popular in the Community