Emma Watson posted a photo to her Facebook profile of her new haircut, and it's quite a drastic change! The actress and Burberry model totally chopped off her tresses in favor of a Twiggy, Jean Seberg, Mia Farrow-esque look. She wrote, "Dear all. Cut my hair off a few days ago... Feels incredible. I love it. I've wanted to do this for years and years; it's the most liberating thing ever. Hope you like. Big love from Emma x."
Watson told EW.com, "The stylist just grabbed the back of my hair and took a whole ponytail of hair out. It felt amazing. I love it," adding, "I missed all that experimentation that most teenagers go through. I've wanted to do this since I was about 16, so as soon as I had the chance I was like, 'Right. This is it.'" Her hair was snipped by Rodney Cutler of Cutler Salon.
Take a look a her new 'do and scroll down to tell us what you think.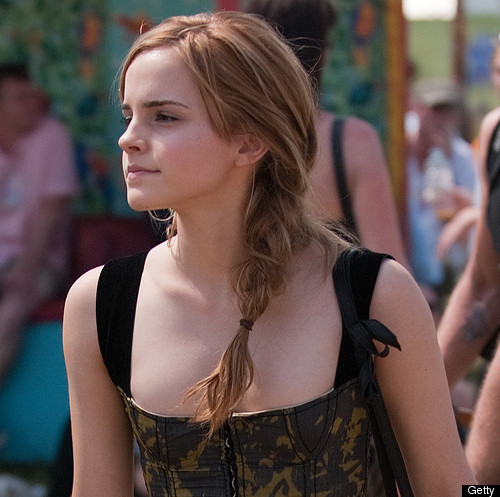 Emma on June 25, 2010
Related