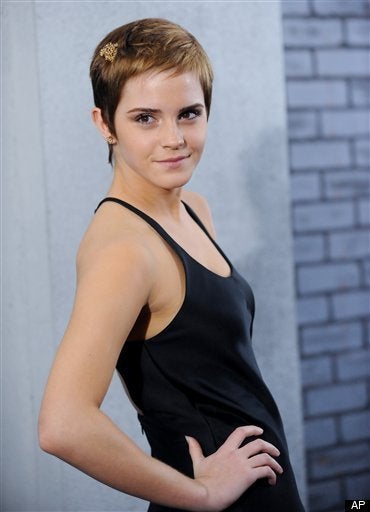 For a depressing book, this is pretty good news.
Last June, Variety reported that 'Harry Potter' star Emma Watson had agreed to star in the big screen adaptation of the teen angst novel 'The Perks of Being a Wallflower.' The only problem was finding some funding, and a production studio. That appears to be solved.
New York Magazine reports that Summit Entertainment, best known for its 'Twilight' mega-franchise, is teaming up with another teen idol to bring the film into production. They're in negotiations with the film's backers, New York reports; the book's author, Stephen Chbosky, is slated to direct the film.
Watson will play a girl named Sam, one of Charlie the protagonist's (and narrator) only two friends. It's a sad coming of age story for a girl who knows a thing about coming of age stories -- albeit, without magic this time. Logan Lerman, of 'Percy Jackson' fame, will play Charlie.
It'll be a busy summer for Watson, who will be promoting the final chapter of the 'Potter' series, and, of course, finishing up another semester at Brown University. She's also scheduled to co-star in 'My Week With Marilyn,' a film about Marilyn Monroe, who is played by freshly minted Oscar nominee Michelle Williams.
Popular in the Community