"Dementia is hard," Heming Willis said during an appearance on the "Today" show with Hoda Kotb. "It's hard on the person diagnosed, it's also hard on the family. And that is no different for Bruce, or myself, or our girls. And when they say that this is a family disease, it really is."
Heming Willis began to get emotional as she said it was both "the blessing and the curse" to finally figure out her husband's diagnoses.
"It doesn't make it any less painful, but just being in the acceptance and just being in the know of what is happening to Bruce just makes it a little bit easier," the model said, appearing to hold back tears.
When Kotb asked if the actor was aware of his condition, Heming Willis said "it's hard to know."
But Heming Willis said she has ensured that the two children she shares with the actor ― Mabel, 11, and Evelyn, 9 ― know about their father's diagnosis.
"We're a very honest and open household," Heming Willis said, adding that it was important to explain the disease itself to them. "When you know what the disease is from a medical standpoint, it sort of all makes sense."
She said she doesn't "want there to be any stigma or shame attached to their dad's diagnosis, or for any form of dementia."
Heming Willis, who calls herself her husband's "care partner" instead of "caretaker," also said that Willis is still teaching his youngest kids "so much," including "patience, resilience" and "how to care and love."
"It's a really beautiful thing amongst the sadness," she said. "Bruce would really want us to be in the joy of what is."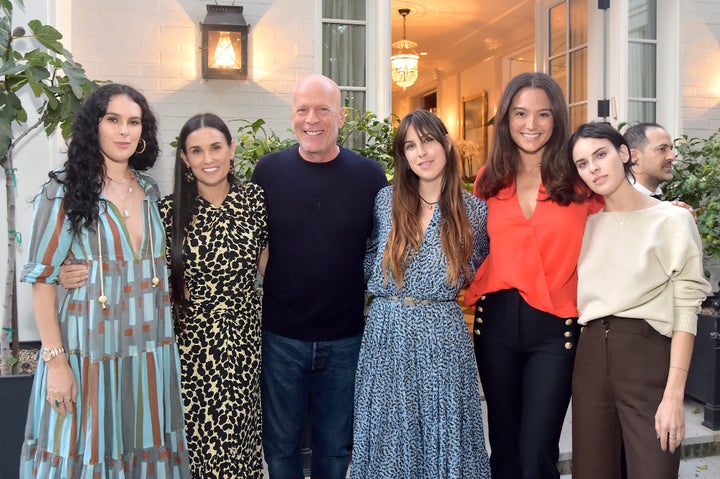 Willis' family ― including his ex-wife, Demi Moore, and the former couple's three adult children ― announced last year that the two-time Emmy winner had been diagnosed with aphasia and would be retiring from acting.
The family said in a joint statement that Willis "always believed in using his voice in the world to help others, and to raise awareness about important issues both publicly and privately," which is why they decided to come forward about his diagnosis.
Support HuffPost
The Stakes Have Never Been Higher
Popular in the Community