True to period as ever, AMC's Mad Men ended 1964 with femme fatale Joan Harris (née Holloway) sporting the then-current trend of blue eyeshadow. Blue has been cropping up as of late in fashion magazines and on the runways, but its appearance on the lids of the lovely Miss Harris has sealed the deal. Blue eyeshadow is back.
And since no decade did blue better than the 1960s, here's a little inspiration from the era -- along with some modern makeup to mimic the looks.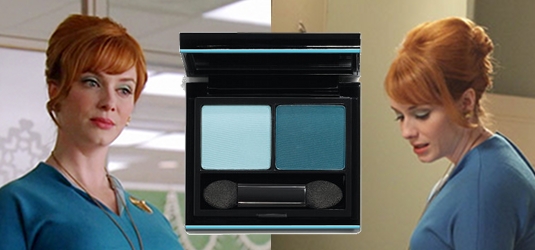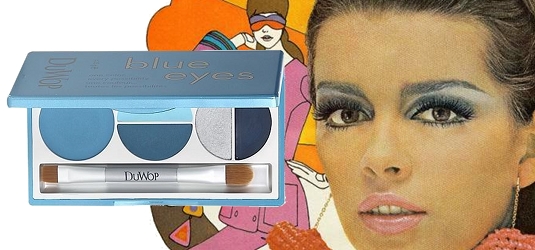 The Blue Eyes Palette by Duwop comes with three shades of blue shadow, a highlighter, and a deep blue cream liner - which might just be enough color to remake this mad, mod, multi-tonal eyeshadow from a 1966 cosmetics advertisement.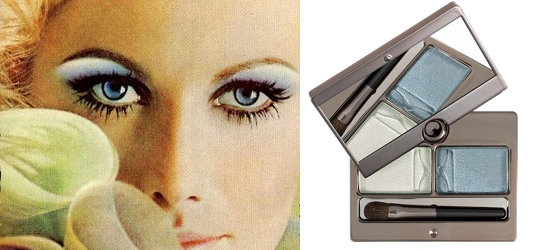 Smear shimmering pastels up to the eyebrows to get this saccharine look. Hourglass Visionaire Duo in Lagoon will get the job done on its own, but the false eyelashes, nude lipstick and blond ringlets certainly couldn't hurt.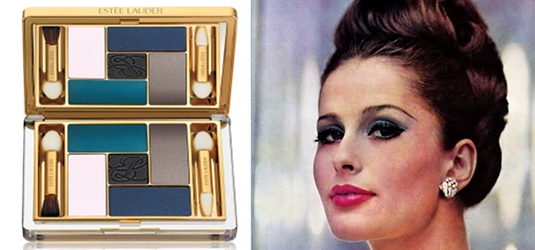 For a little extra inspiration, click on the pics for full-size versions of the vintage ads!
Related