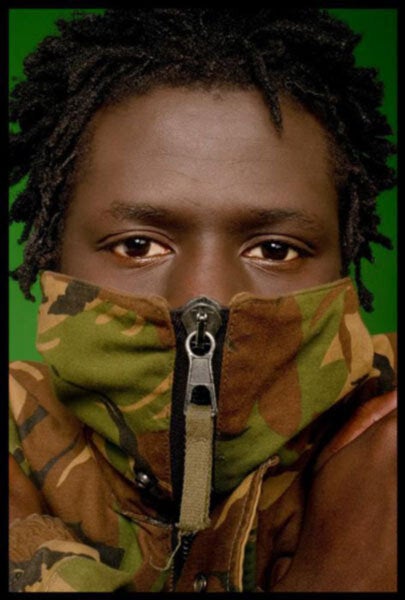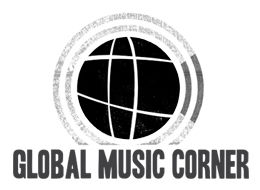 This is HuffPost World's regular feature that highlights interesting musicians and musical trends around the world. Know of a great musician doing ground-breaking work outside the United States? Send us your ideas for bands to profile or up-and-coming musicians to follow. Please fill out this survey form.
"I believe I've survived for a reason, to tell my story to touch lives." Emmanuel Jal is a child soldier veteran of the Sudanase Civil War, who released his third full-length hip-hop album earlier this year, War Child, on Sonic 360 Records. A documentary about his life with the same title is currently touring the international film circuit, and a book about his life with the same title was published earlier this month on St. Martin's Press.
Jal was born in the village of Tonj in Southern Sudan in the early 1980's (he's not certain of the exact year). When he was about seven years old, his father joined the Sudan People's Liberation Army (SPLA). His mother was killed by soldiers loyal to the government, and his aunt was raped in front of him. He was then taken to Ethiopia with a group of kids who were promised an education in the neighboring country, but upon arrival, they were forced to become soldiers in the SPLA. Jal returned to Sudan to fight in the civil war, and for nearly five years, he was a war child, forced to fight carrying an AK-47 that was taller than he was.
In the early 90's, Jal was rescued by a British aid worker named Emma McCune who smuggled him into Nairobi, Kenya to raise him as her own. It was there he first heard hip-hop. Tupac Shakur, Public Enemy and Biggie Smalls were some of the artists that affected him the most early on. "The things they used to talk about is what I wanted to listen to. Talking about being chased by police, drugs in the community. It was like they were communicating, and that made me interested in it."
While he draws his inspiration from contemporary hip-hop artists like Kanye West and Nas, Emmanuel Jal is nothing like a typical American rapper. Songs off his latest album like "Skirt Too Short" and "No Bling" speak out against what Jal sees as being wrong with the hip-hop industry: rampant sexism, materialism, and violence. However, Jal doesn't blame the rappers themselves. "It's the record companies that are pushing products that are not constructive to the community. MTV won't play anything that doesn't have half-naked women. Anything that has violence or sex they love it. Violence and sex sells. But the thing is, we have to think about the children, because the children then think, 'ok this is how the world is supposed to be.'"
In his song "50 Cent," Jal singles out the American rapper and tells him he's "being played by the man." Jal takes issue with 50 Cent's glamorization of violence and drugs and feels he has a harmful impact on those who idolize him. "I took a shortcut picking 50 Cent because in this generation 50 Cent is the top. Today, everywhere you go in Africa, in America, every kid wants to be like 50. So I say to him, 'Look man, you gotta be careful, a lot of kids look up to you. You can make a lot of money but you're going to do a lot of damage to these young peoples' lives.'"
Jal asserts musicians should be conscious of the role they play in society and use it to effect positive change. "Musicians should think and reason because we're in a time of crisis. To get people aware of what's happening, the shortcut is music. We gotta inform people, music can help pass informational messages easily. It's time for us to talk about issues affecting our nations."
As someone whose life has been ravaged by war, Jal feels an obligation to use his platform as a musician to fight against the oppression and suffering of his people. "I have no choice. I had no childhood. I had no family to take me to school, pay my school fees, play video games, play football, have a life, get Christmas gifts. I didn't have that. My childhood has been stolen. The only thing I have is to talk about what happened to me, to spread the voice of those kids that have none. My country is still at war, people are still dying."
According to the United Nations, 300,000 people have died and more than 2.2 million have fled their homes in the Sudanese Civil War. Jal uses his music to tell the world about his experiences and that of those who don't have a voice. "The way I look at it, I'm writing down history. I'm bringing what happened in my life to the international community. I feel responsible, I'm like the voice of those people."
Through his music, his book, and the film about his life, Jal aims to bring notoriety to the struggle of his people. Jal started his own charity--Gua Africa--to help rescued child soldiers start over in life similar to how he was given a second chance. His mission is to build a school in honor of the aid worker who rescued him, Emma McCune. He is currently only eating one meal a day until he raises enough money.
To find out how to volunteer your time and/or money to help the people of Sudan and Emmanuel Jal's cause, go to www.gua-africa.org.
REAL LIFE. REAL NEWS. REAL VOICES.
Help us tell more of the stories that matter from voices that too often remain unheard.