Now that NFL commissioner Roger Goodell is no longer busy with the bounty scandal, he might have some time to give Steelers wideout Emmanuel Sanders a call about the acting job he pulled against the Bengals. Pittsburgh caught a break midway through the fourth quarter against Cincinnati on Sunday night when Sanders suddenly went down with an injury.
Following a sack of Ben Roethlisberger with Pittsburgh leading 24-17, the Steelers were slow to get out of the huddle were facing a delay of game call on 3rd and 11. The Steelers had burned a timeout earlier and perhaps in an attempt to avoid using another, Sanders dropped to the ground and caught the officials' attention.
The refs ruled it an injury timeout. The Steelers didn't benefit from the call, however, as they would have to punt two plays later. But who downed the ball on that punt? That's right. Emmanuel Sanders.
Sanders may have fooled the refs but he did not fool NBC's announcing crew of Al Michaels and Chris Collinsworth, or several on Twitter.
"Emmanuel Sanders was in the huddle. Not looking like he's in too much pain now," Collinsworth explained during the replay. "And then oh boy, here comes a cramp. And he goes down so now they don't have to burn a time out. Now that is a savvy play, let's call it that on the part of the Pittsburgh Steelers."
Michaels then jumped in and noted that "our cameras are everywhere" and suggested that the league's office might have something to say about it.
Will Sanders be the first to get a call from the commissioner for faking an injury?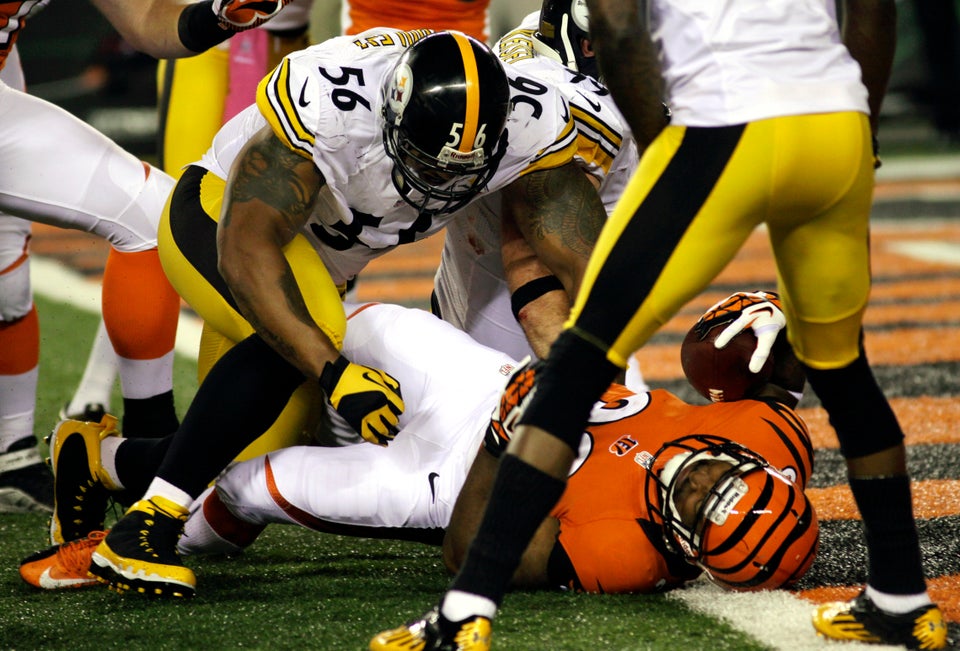 NFL Week 7
Popular in the Community