Y'know, people probably shouldn't be this gleeful about issues of mortality, but in the cases of the movies being discussed in this episode, we're kinda glad they are. This episode features interviews with Jean-Pierre Jeunet and George A. Romero, both of whom have previously addressed matters of life-and-death in their own, unique ways, and have decided that there's still more sport to be had from the subject.
In Micmacs, Jeunet gives us a cockeyed protagonist in the person of Bazil (Dany Boon), a man who quite by chance winds up at the precipice of the eternal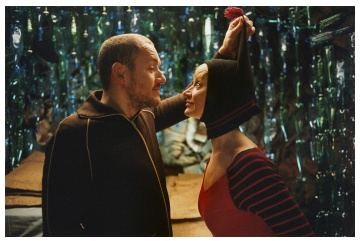 when a stray bullet gets lodged in his brain. This makes him not so charitably inclined towards the manufacturer of said bullet, a matter only exacerbated when he discovers that the land mine that killed his father in the Middle East was created by a neighboring company. His only recourse: Take down both corporations, with the help of a ragtag assortment of unusually talented junkyard misfits. For such a dire theme, the film turns out to be quite a lighthearted adventure, with Jeunet deploying all his powers of visual invention into the narrative, while also making copious nods to film history, particularly to the works of silent comedians and Sergio Leone.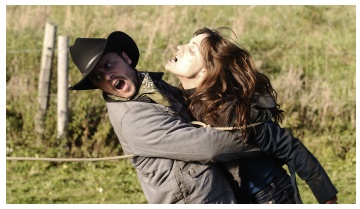 George Romero is also taking a few pages from cinema history, most specifically from classic westerns. In Survival of the Dead, the group of renegade guardsmen we met in Diary of the Dead -- led by Alan Van Sprang -- decides they've had enough of zombies, and aim themselves for a respite on an island off the coast of Delaware. Problem is: Not only is the place already infested with the walking dead, but they've become a rather peculiar stake in a kind-of range war between waged between two feuding clans. As always, Romero mixes zombie assaults with some particularly vivid death scenes -- for both living and dead -- along with some trenchant observations of our current, fractious times. Turns out the departed still have something to say to their survivors, and it has nothing to do with moving into the light.
Click on the player to hear the show.
This Episode is Brought to You by
Halo: Reach - Autumn, 2010
Popular in the Community