The Emmy Awards may not be the awards show known for its red carpet, but year after year, stars deliver with their ensembles.
Take 1998, for example. That year, "Frasier" took home the award for outstanding comedy series for the fifth year in a row ― a record at the time ― and "The Practice" won top honors in the drama category. For acting, Kelsey Grammer ("Frasier"), Helen Hunt ("Mad About You"), Andre Braugher ("Homicide: Life on the Street") and Christine Lahti ("Chicago Hope") were the night's top winners for their leading roles.
But back to the red carpet. For the ladies, form-fitting, sparkly dresses were extremely popular ― as seen on Rita Wilson, Giselle Fernandez and Halle Berry ― as were silk-satin gowns, worn by the likes of Lara Flynn Boyle, Tea Leoni and Helen Hunt. As is typical, the men stuck to dark suits and ties, though Bobby Brown made quite the statement in his off-white ensemble.
Meanwhile, tiny and/or color-tinted sunglasses were the "it" accessory on the carpet, with stars like Ellen DeGeneres, Anne Heche, Sarah Michelle Gellar, Roma Downey and Joan and Melissa Rivers rocking various styles.
Ahead of Monday's awards ceremony, take a trip back with us and check out the most iconic looks from the Emmys red carpet 20 years ago:
Tracy Pollan and Michael J. Fox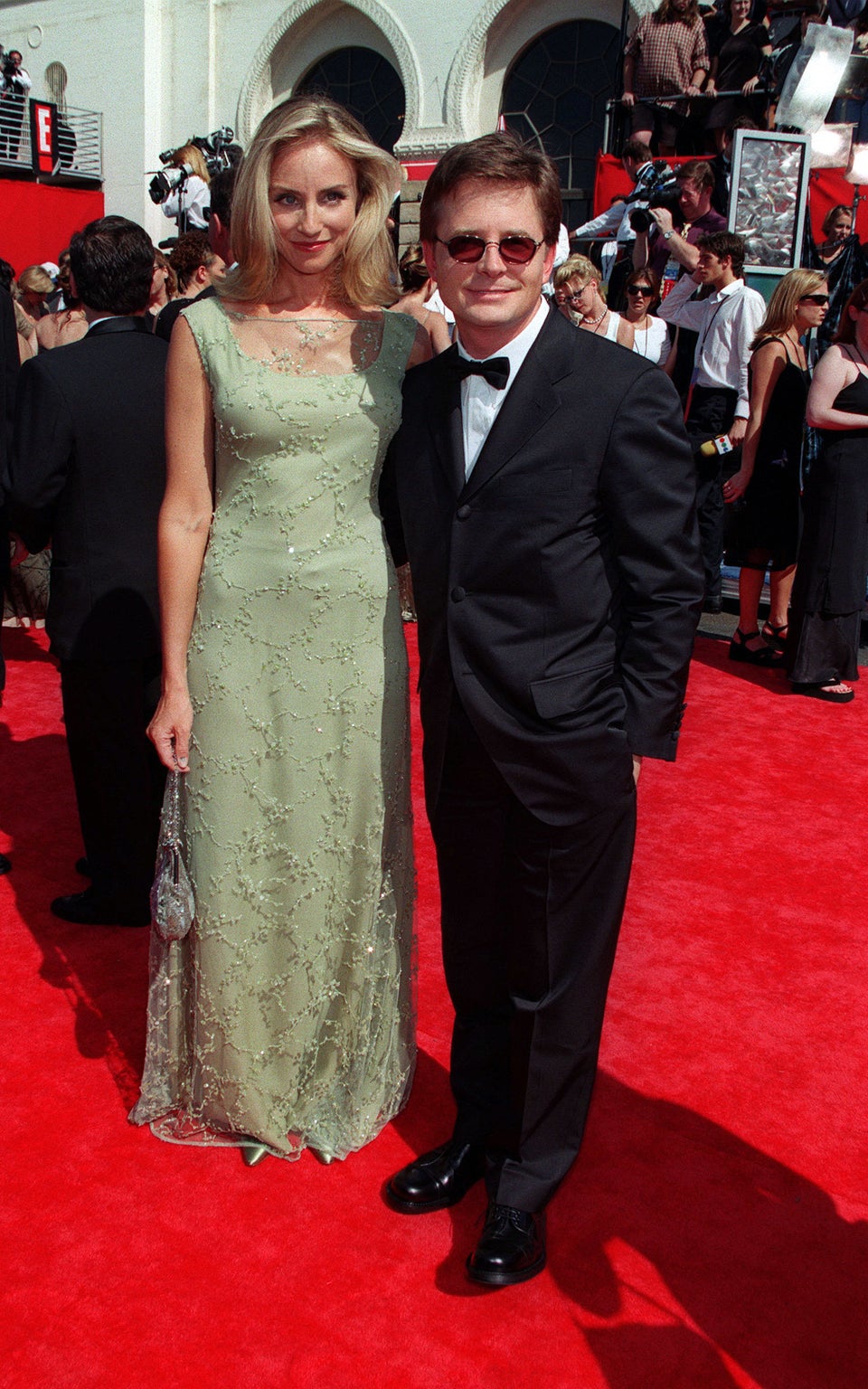 Frank Trapper via Getty Images
Brandy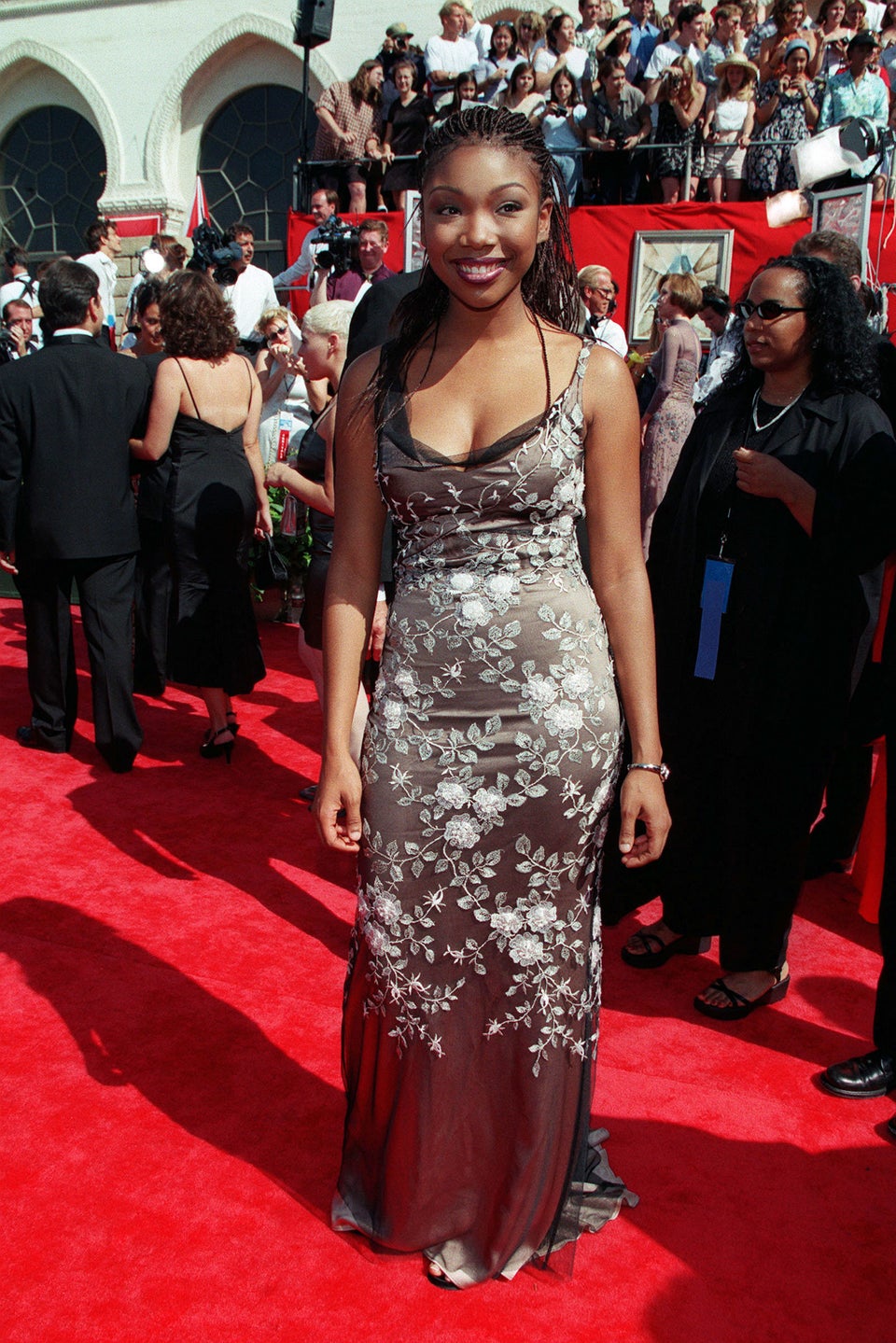 Frank Trapper via Getty Images
Mary Tyler Moore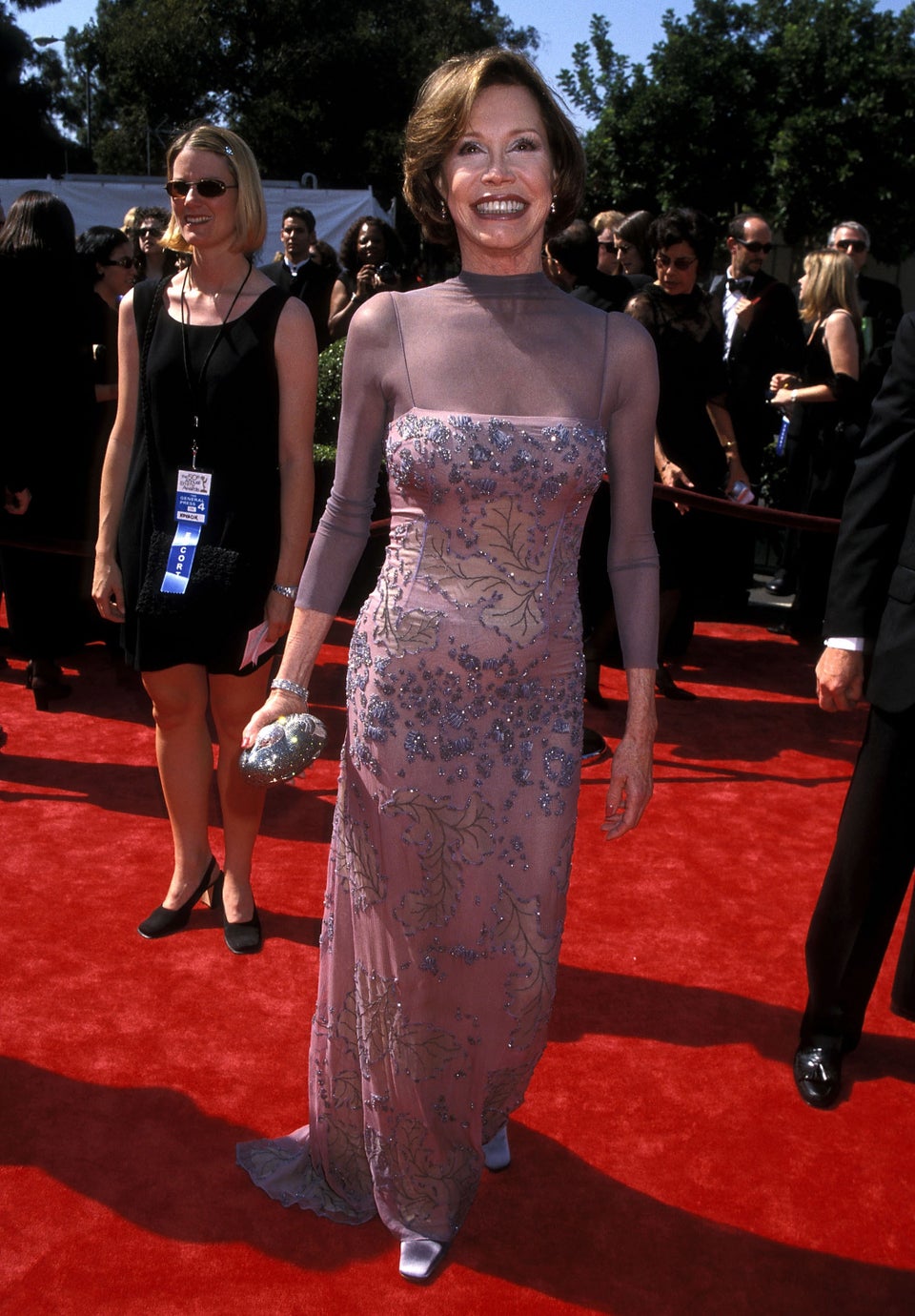 Ron Galella, Ltd. via Getty Images
Matthew Modine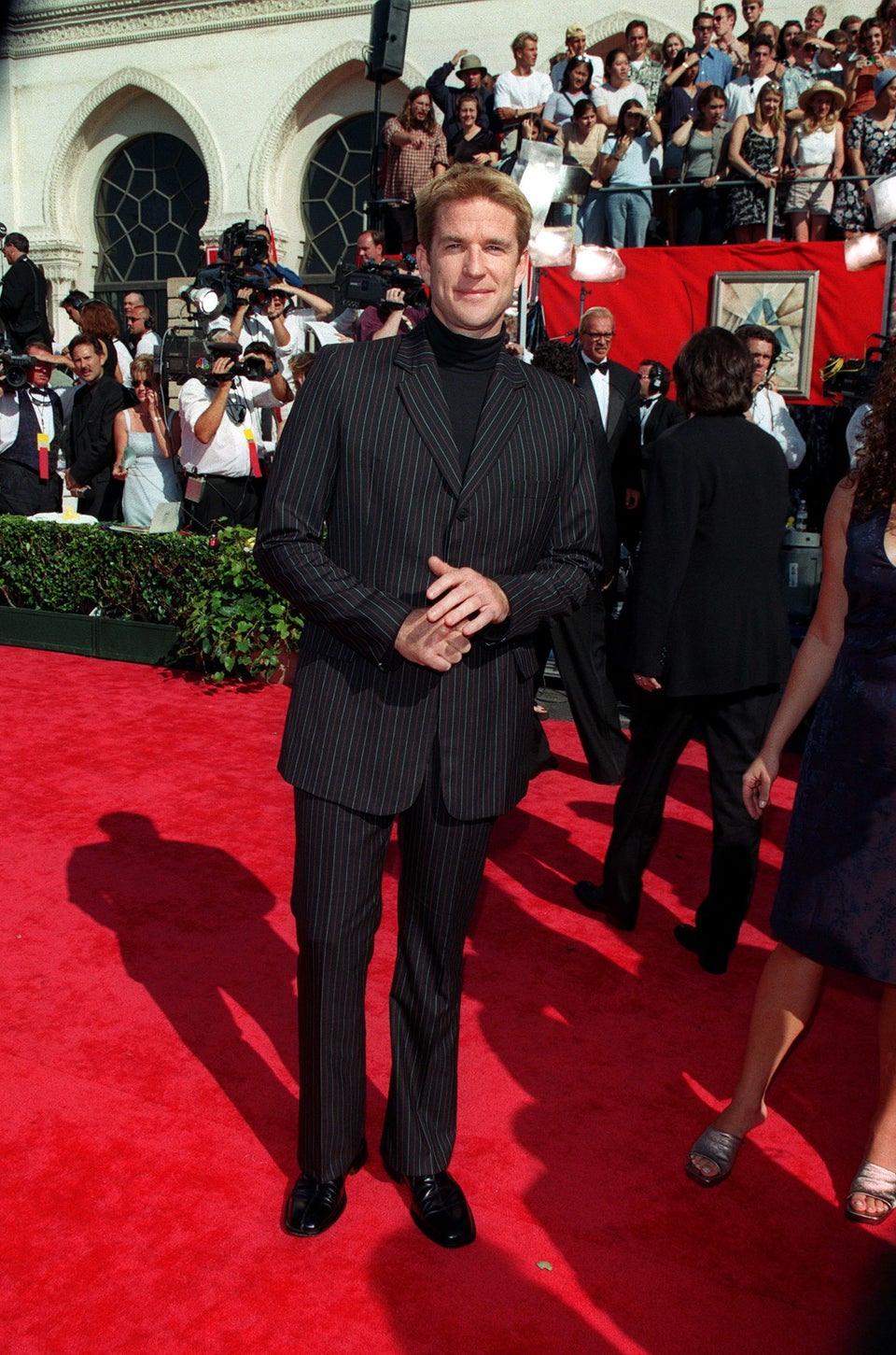 Frank Trapper via Getty Images
Katie Holmes and James Van Der Beek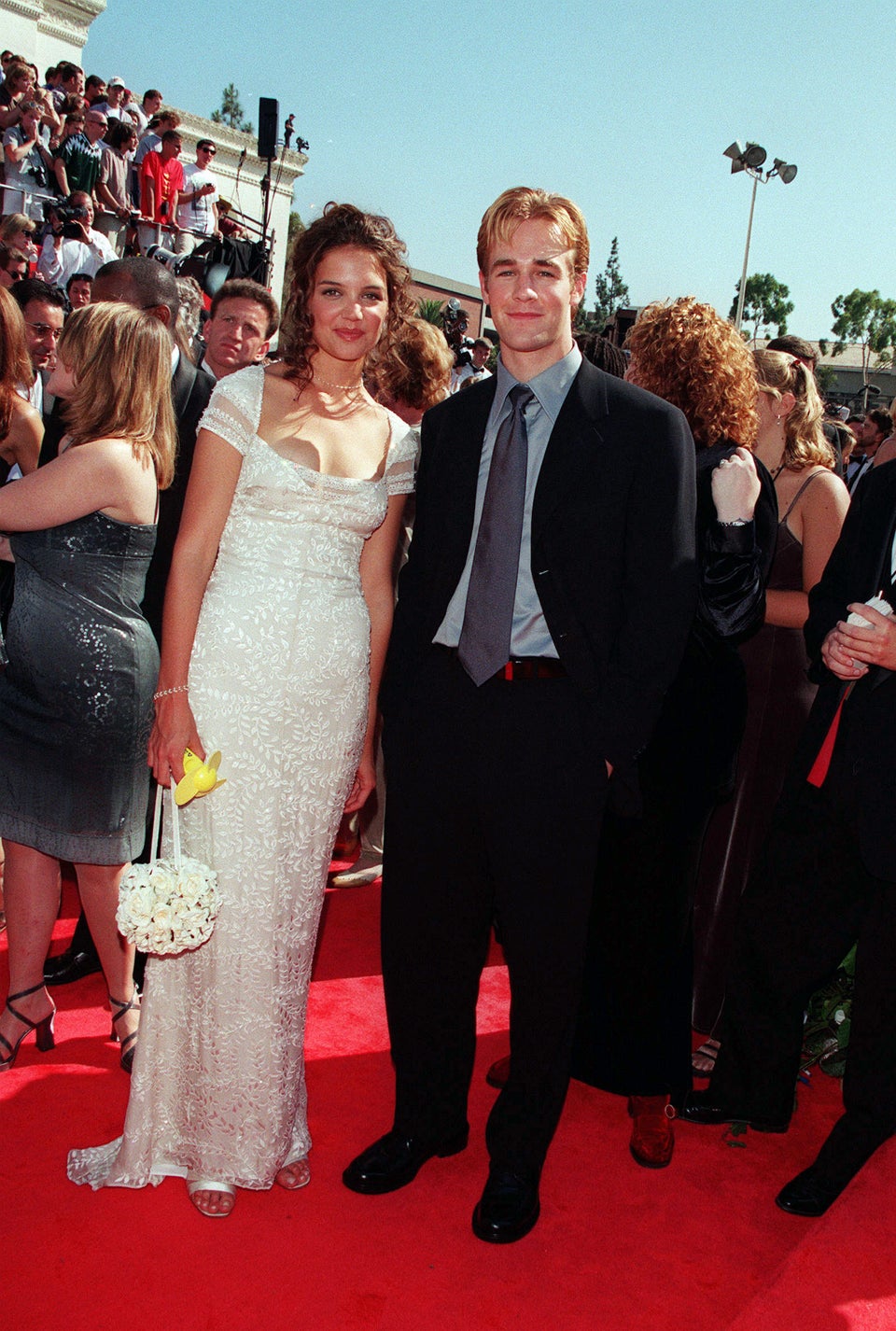 Frank Trapper via Getty Images
Sigourney Weaver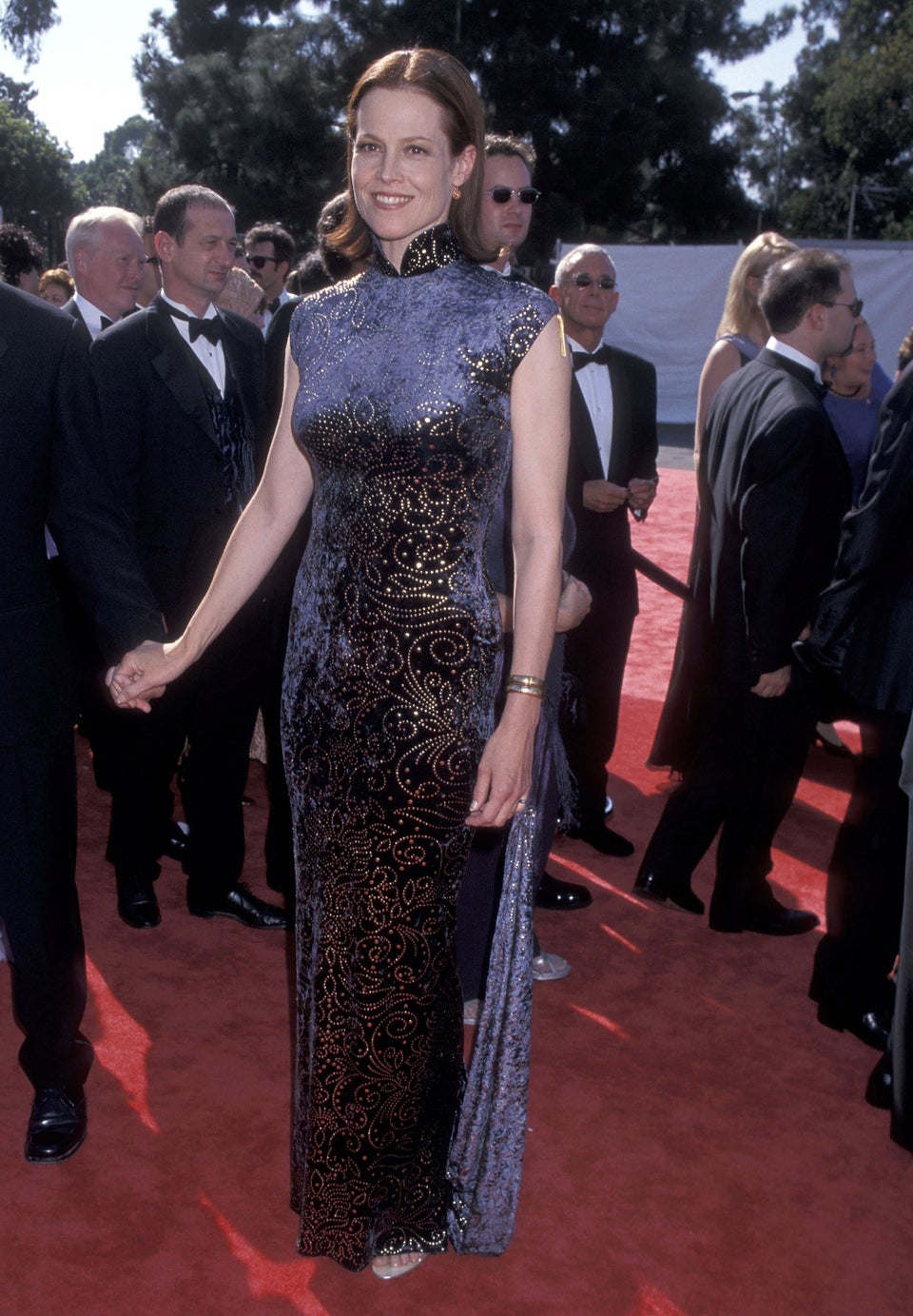 Ron Galella, Ltd. via Getty Images
Joan and Melissa Rivers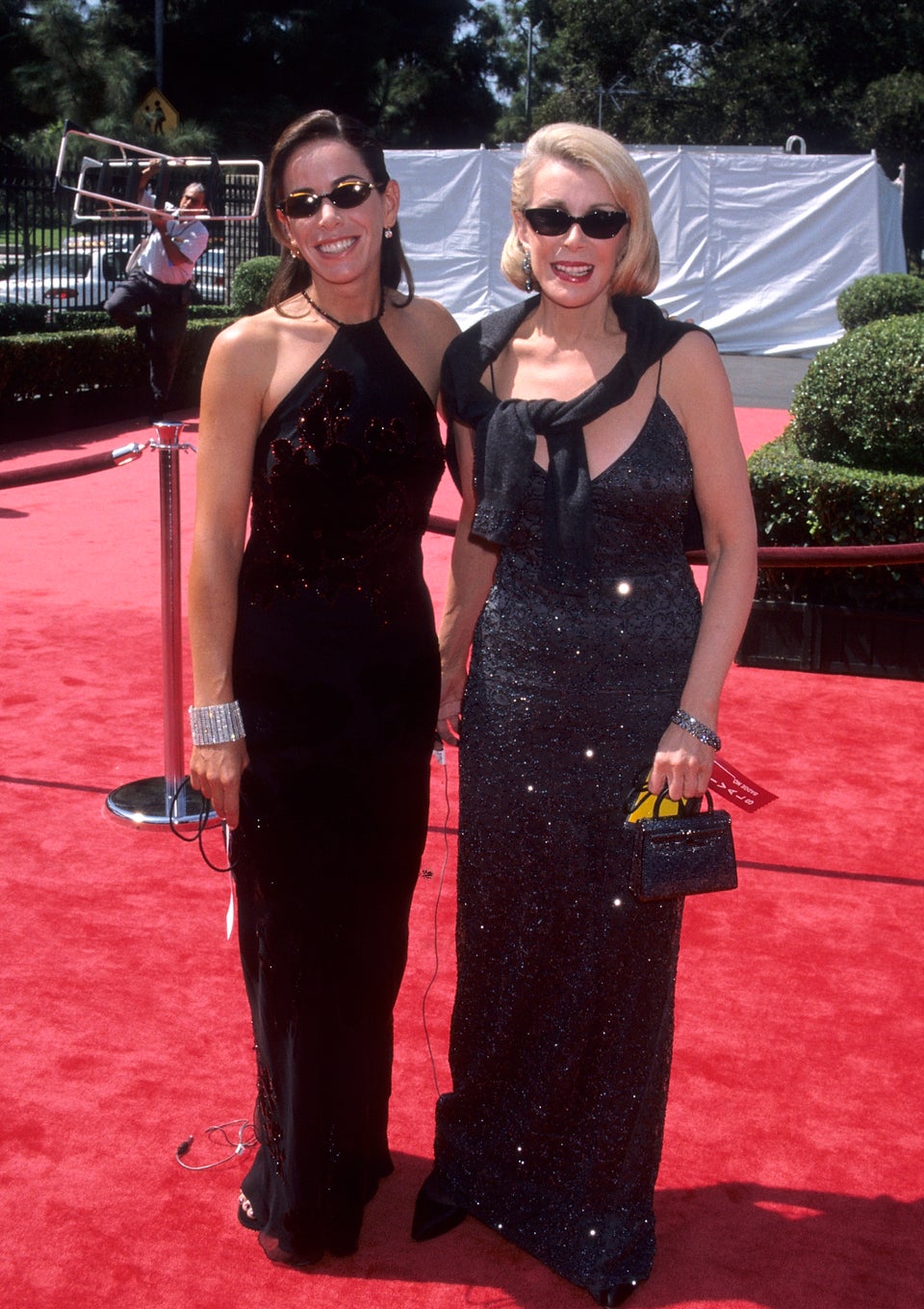 Ron Galella via Getty Images
Whitney Houston and Bobby Brown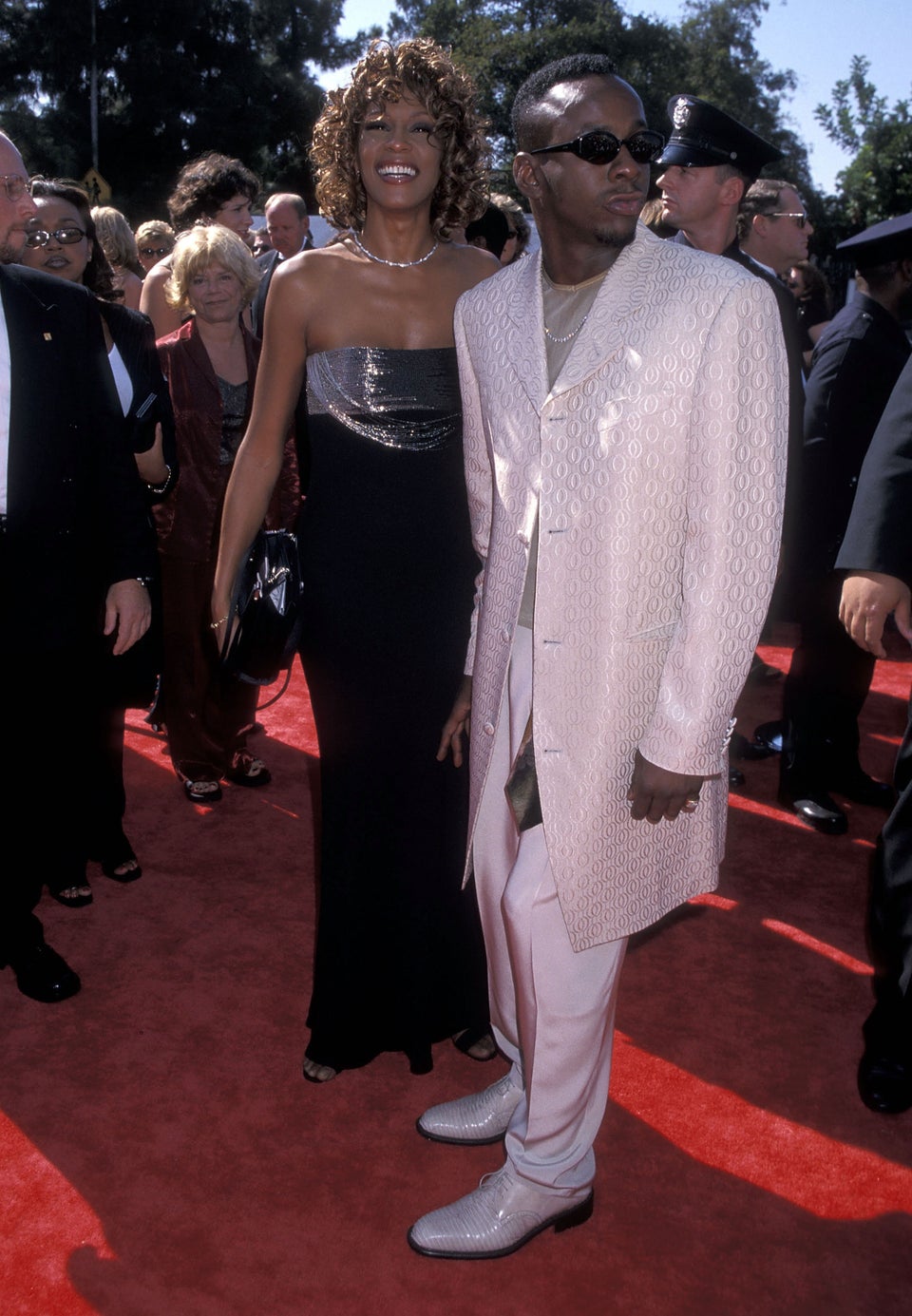 Ron Galella, Ltd. via Getty Images
Andrea Thompson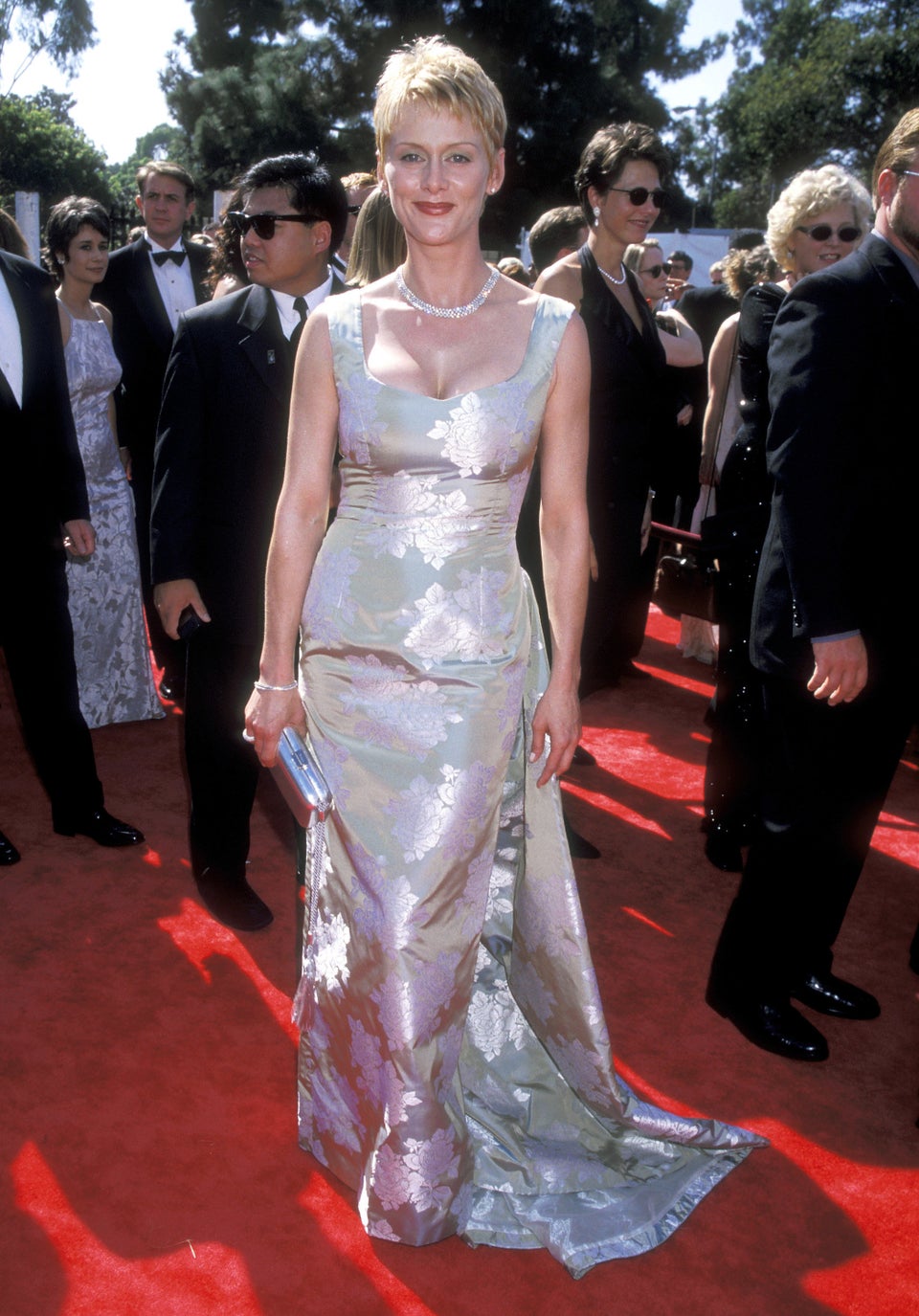 Ron Galella, Ltd. via Getty Images
Tom Hanks and Rita Wilson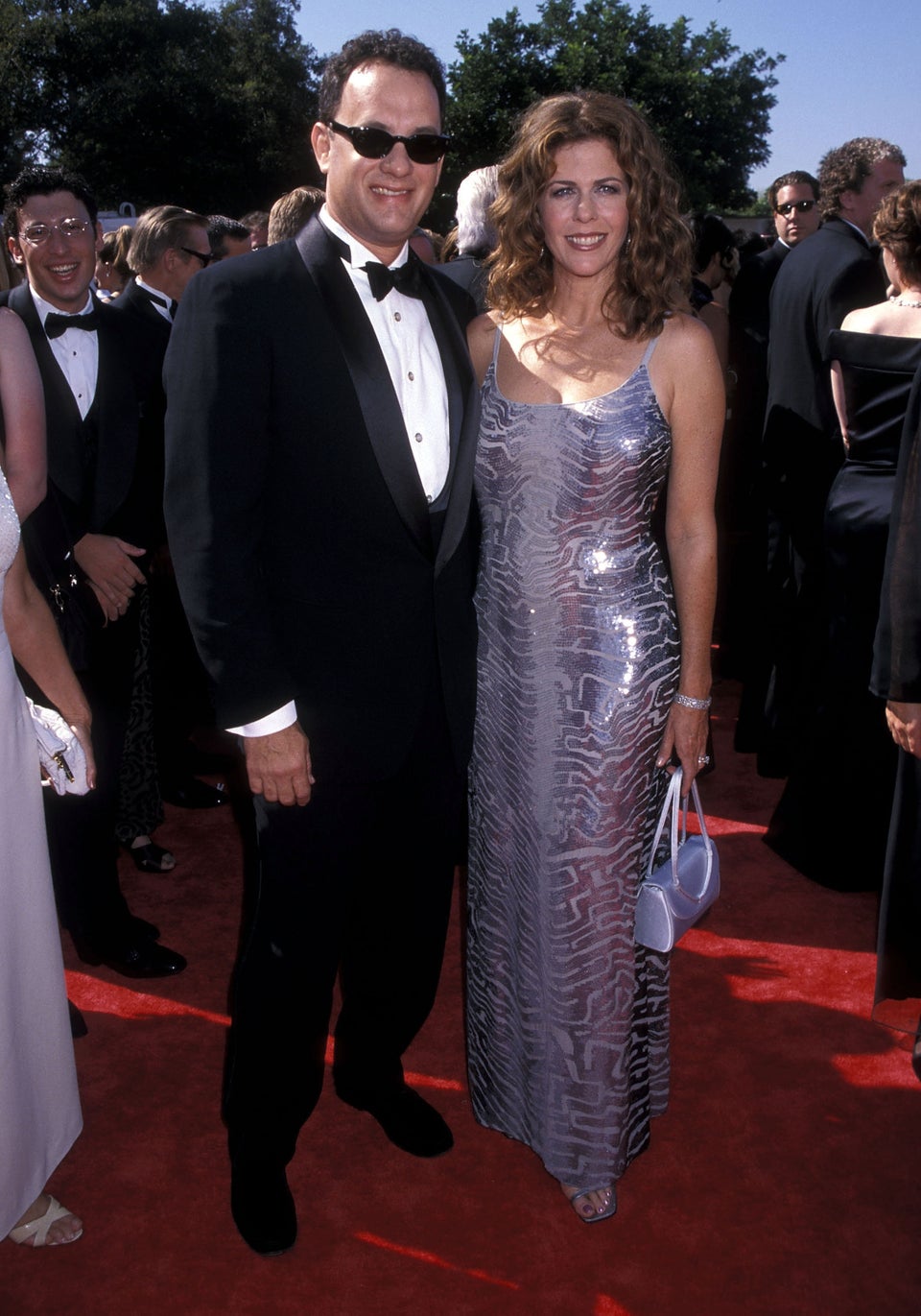 Ron Galella, Ltd. via Getty Images
Lisa Nicole Carson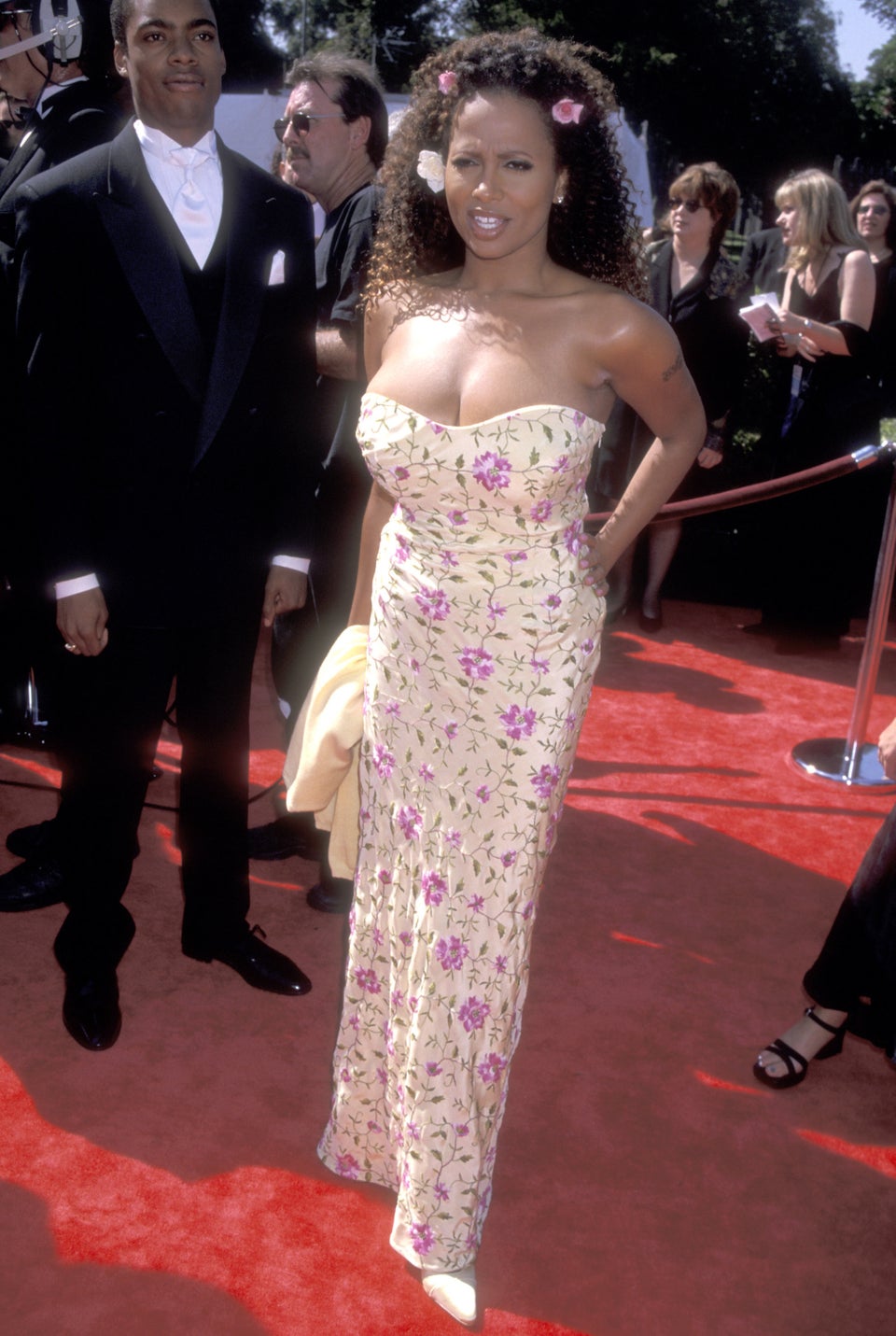 Ron Galella, Ltd. via Getty Images
Roma Downey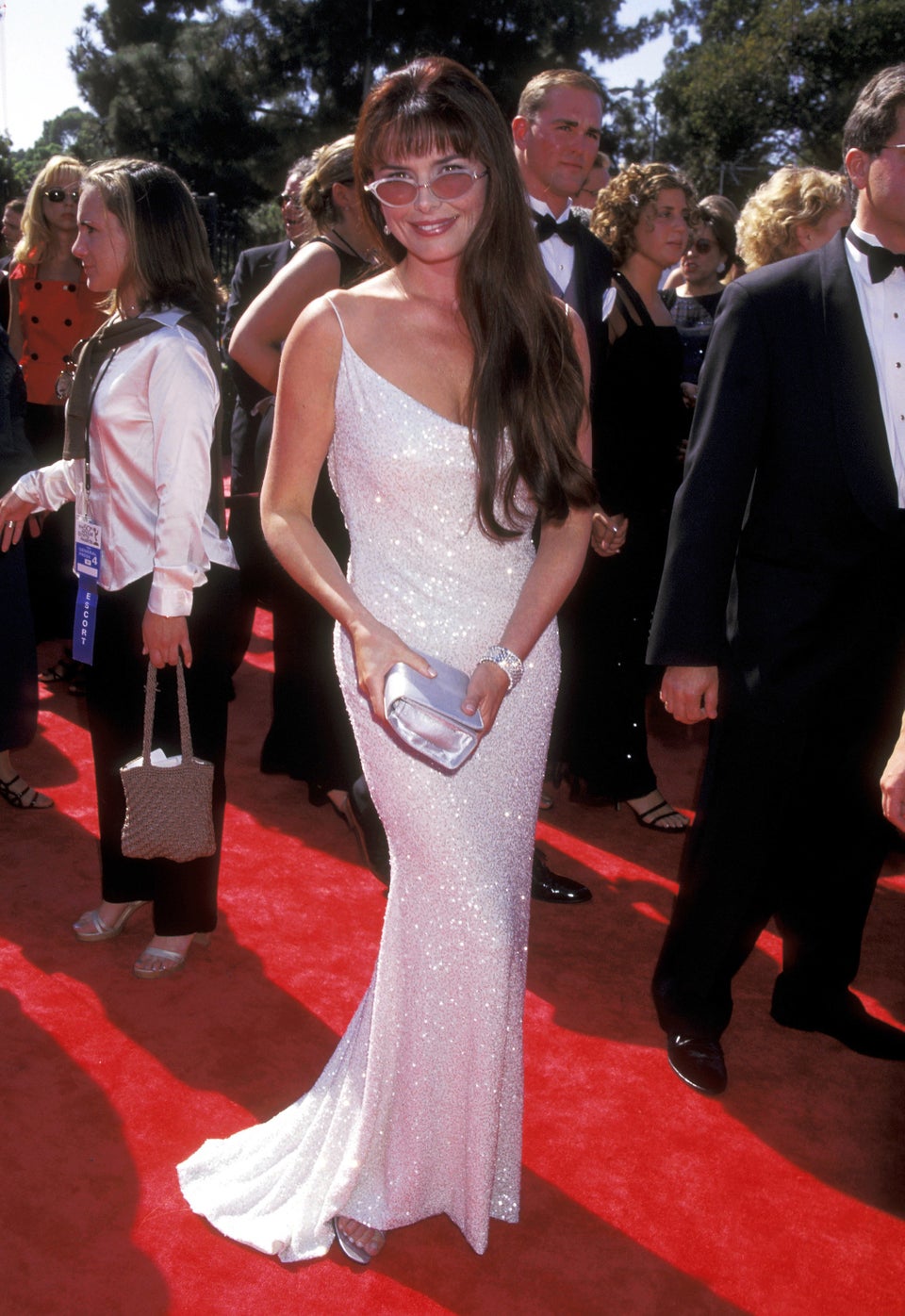 Ron Galella, Ltd. via Getty Images
Angelina Jolie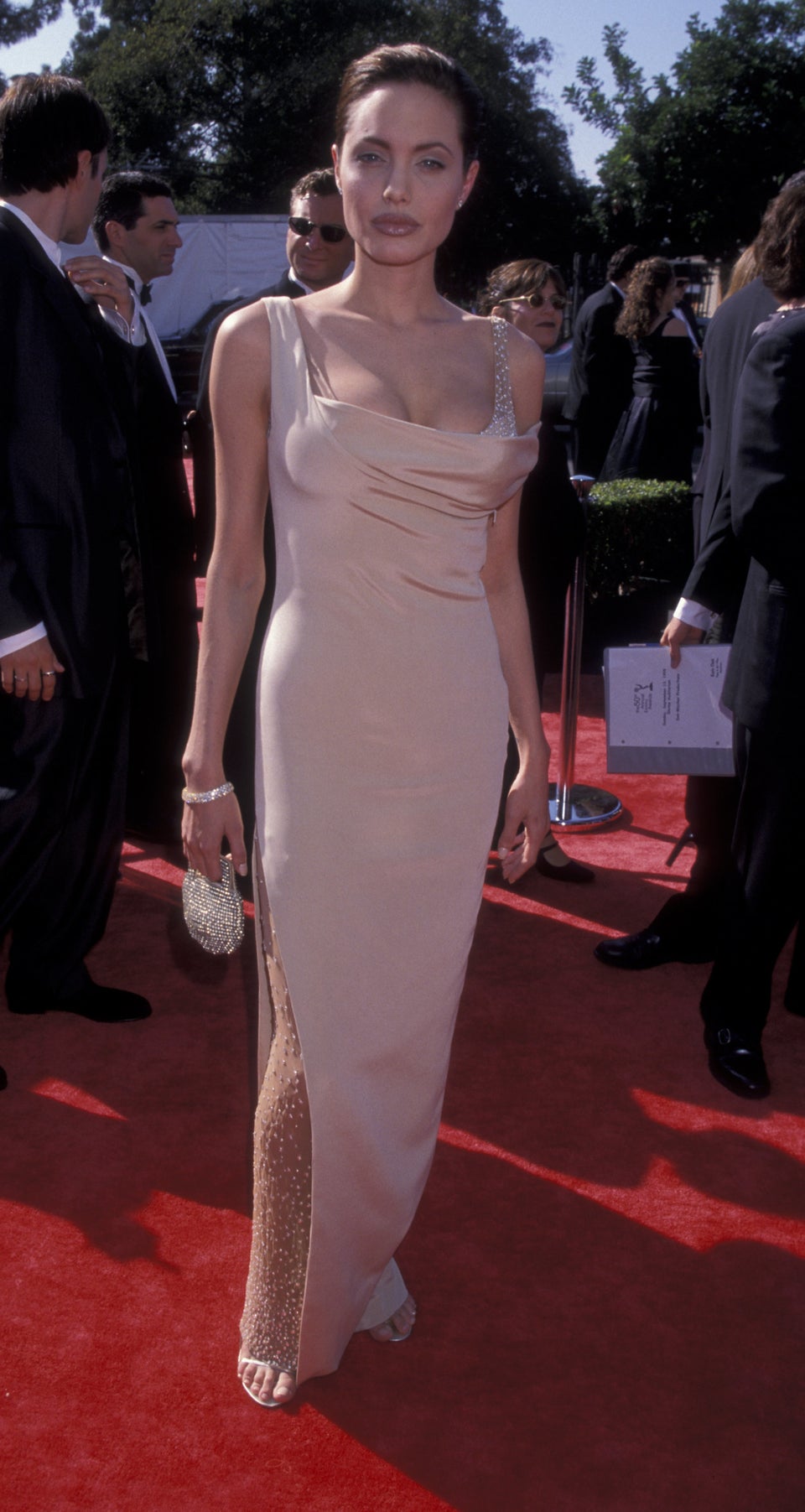 Ron Galella, Ltd. via Getty Images
Ashley Lyn Cafagna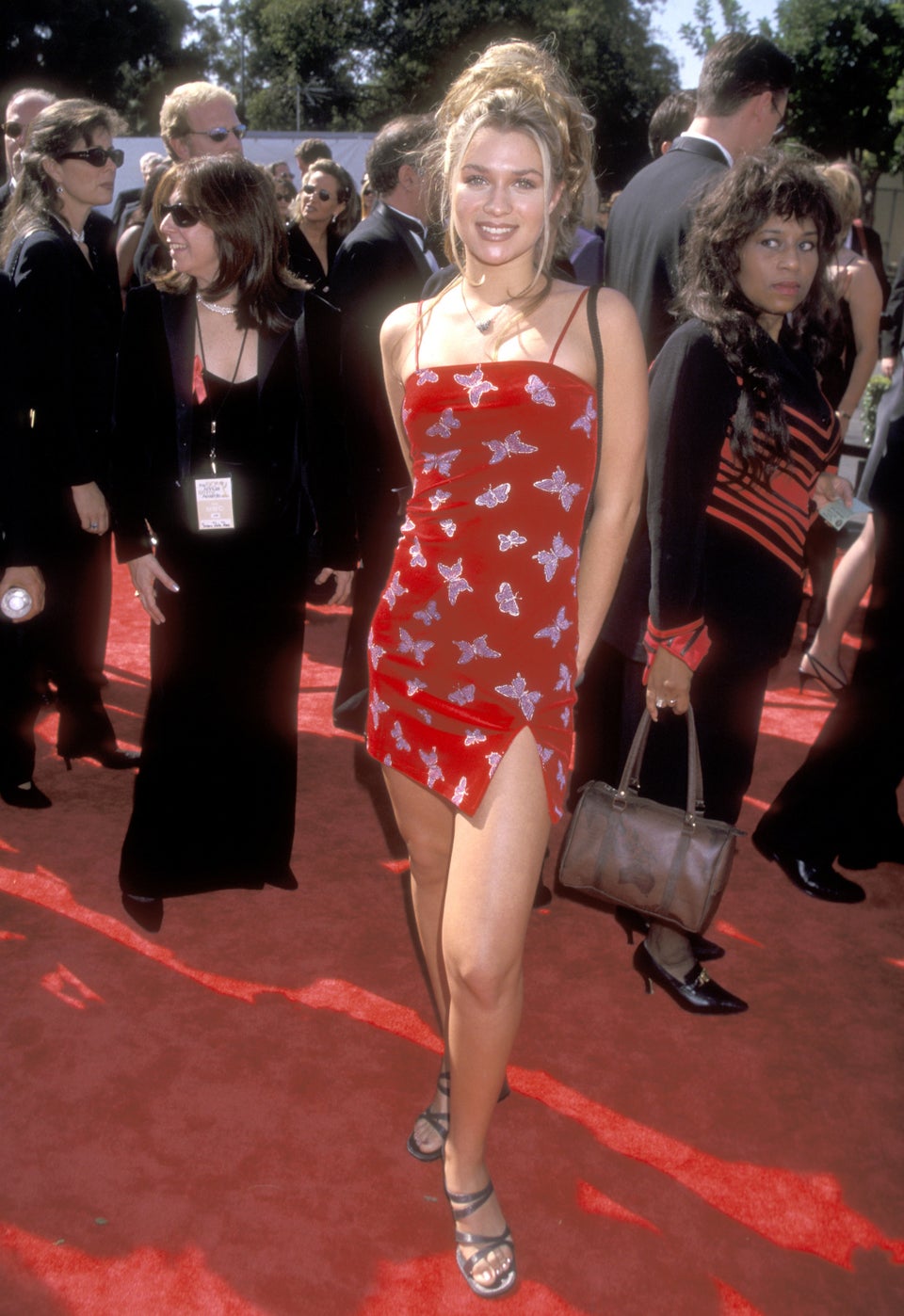 Ron Galella, Ltd. via Getty Images
Sarah Michelle Gellar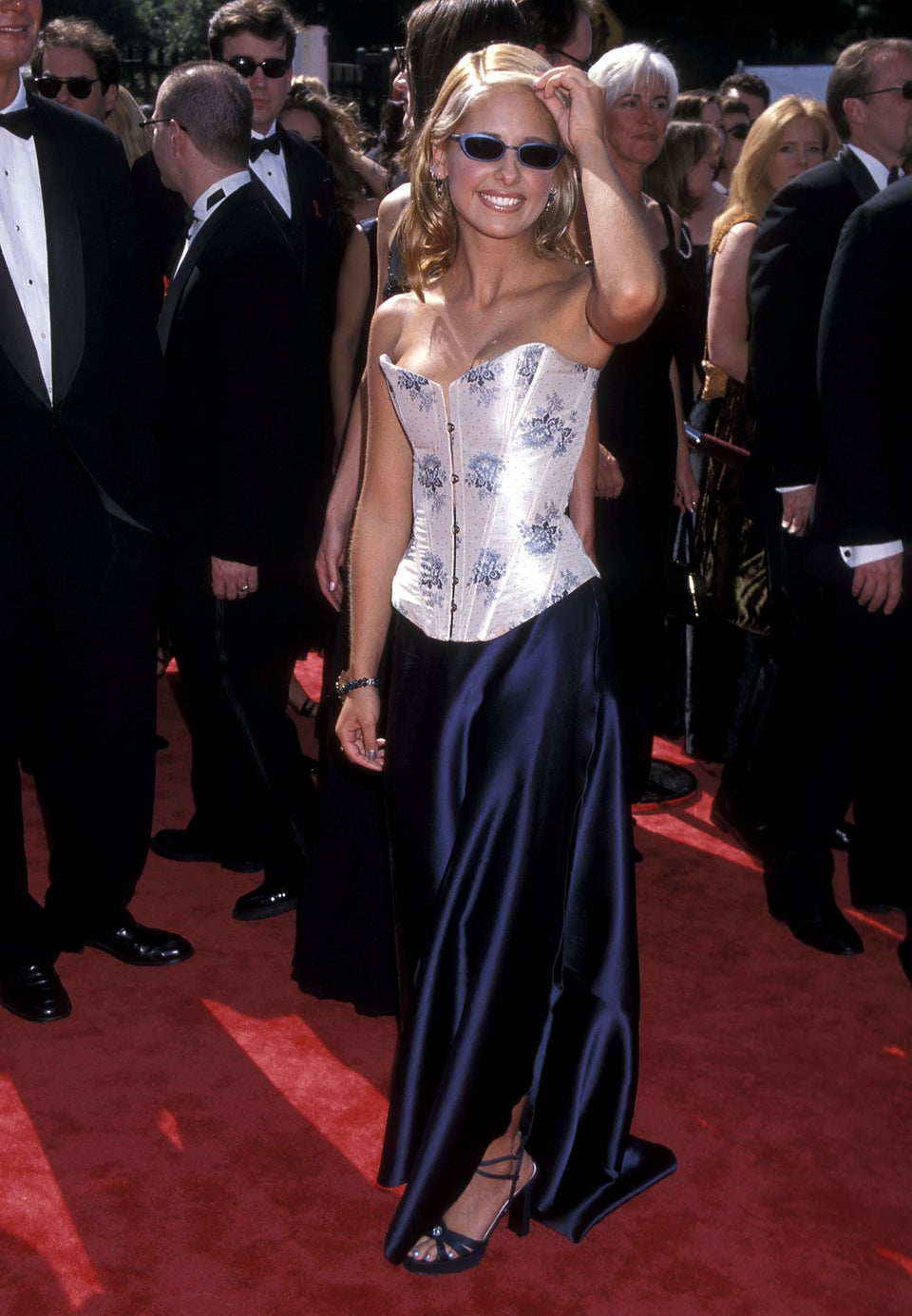 Ron Galella, Ltd. via Getty Images
Lucy Lawless and Renee O'Connor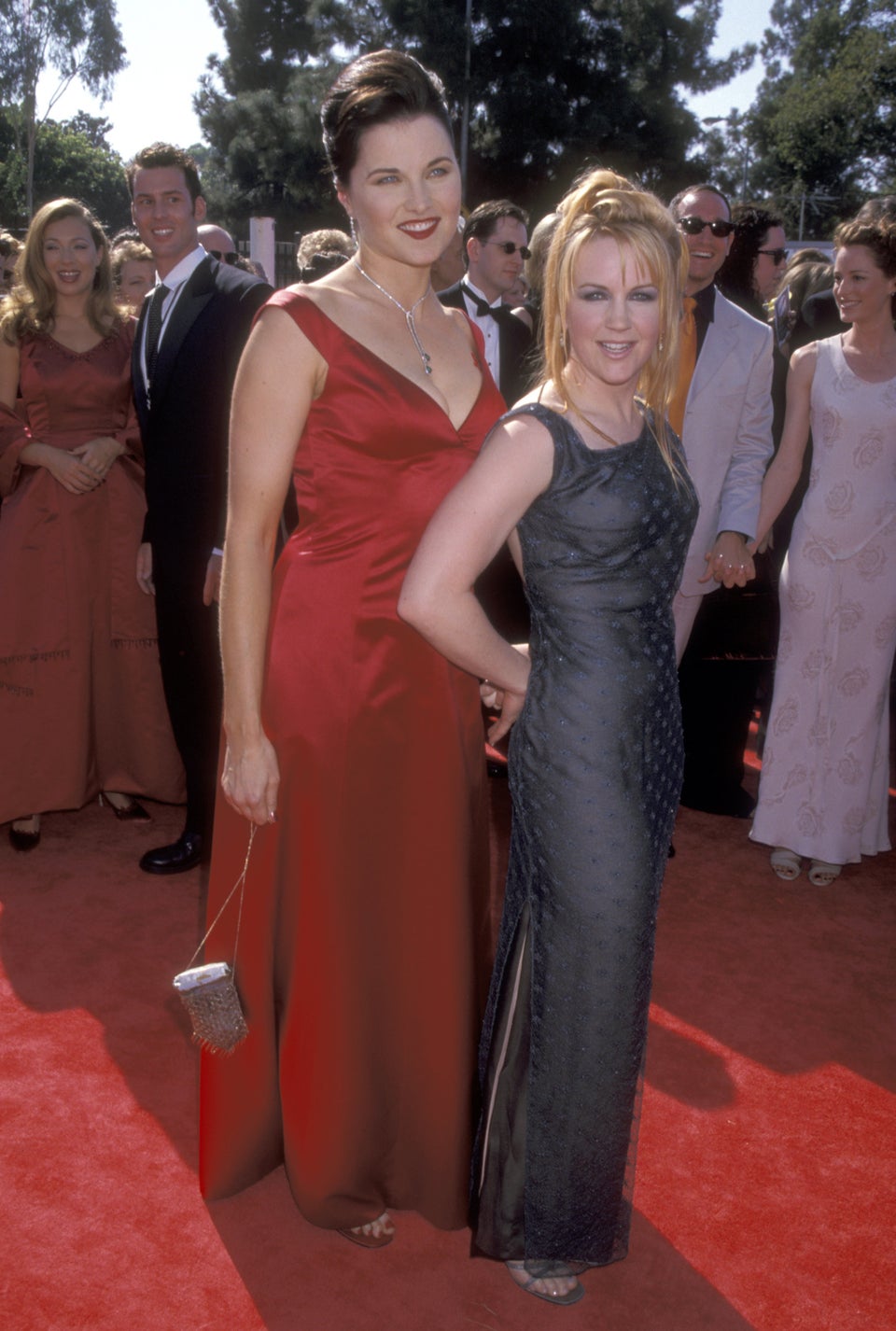 Ron Galella, Ltd. via Getty Images
Lisa Kudrow and husband Michel Stern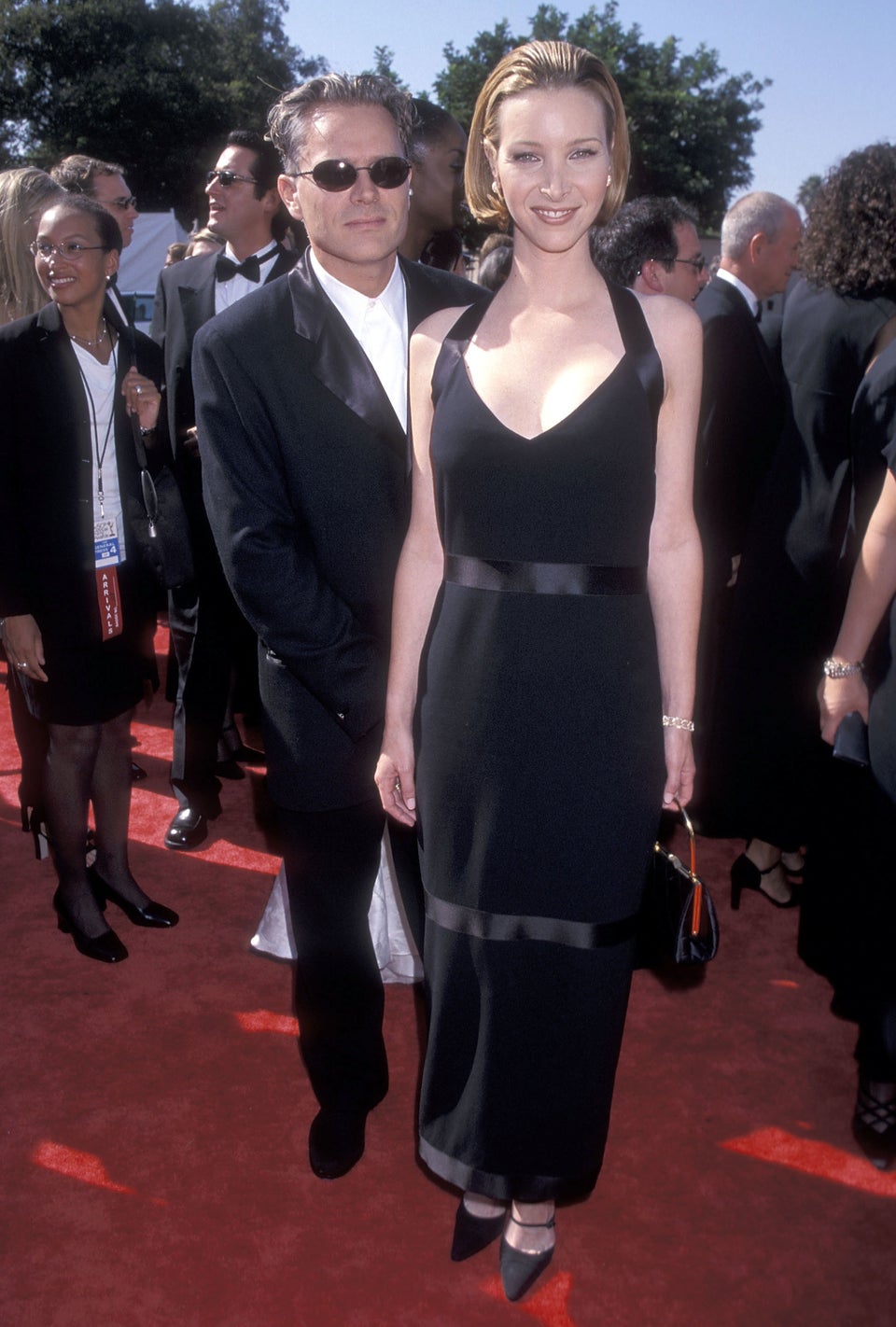 Ron Galella via Getty Images
Giselle Fernandez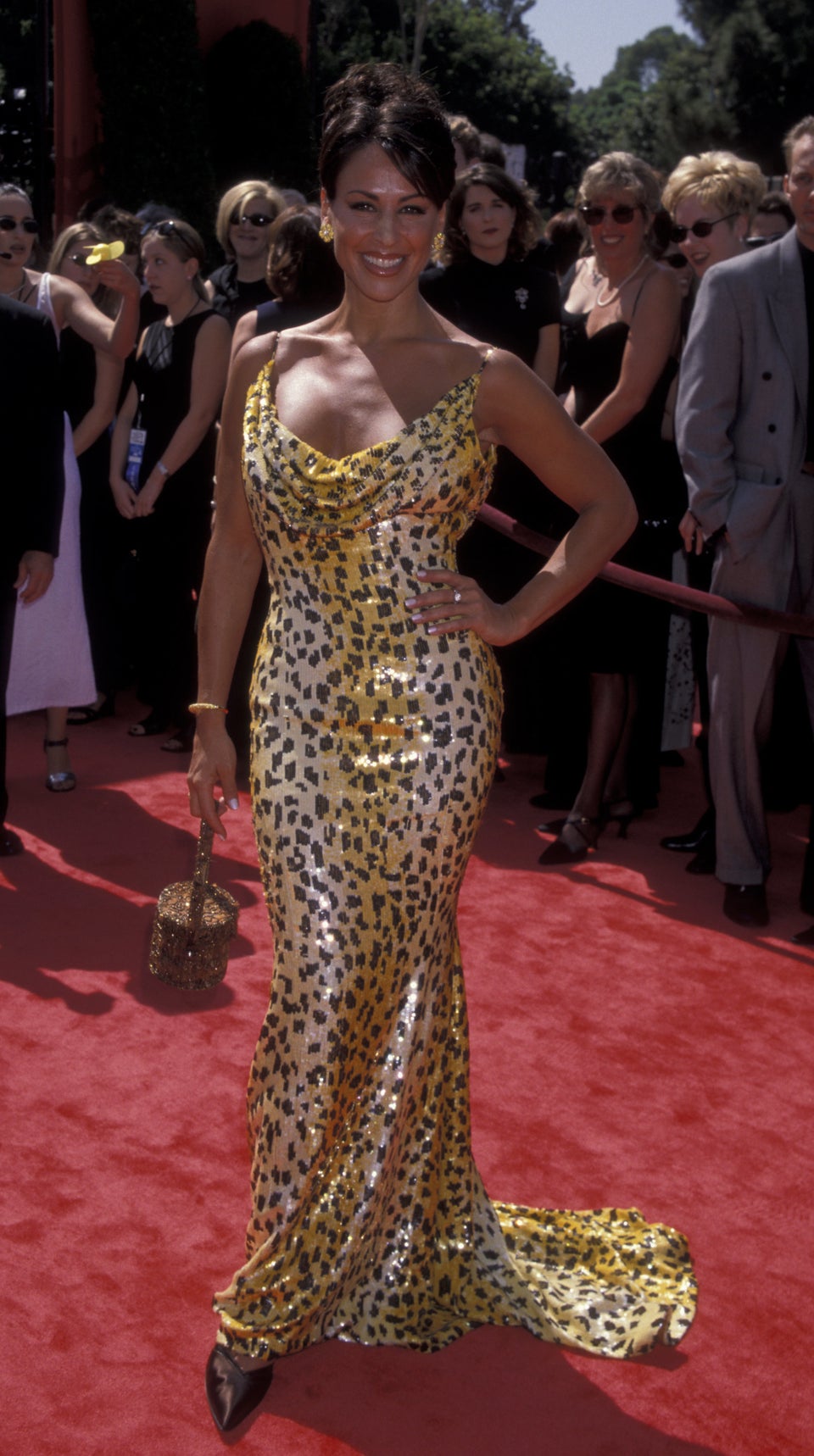 Ron Galella via Getty Images
Ellen DeGeneres and Anne Heche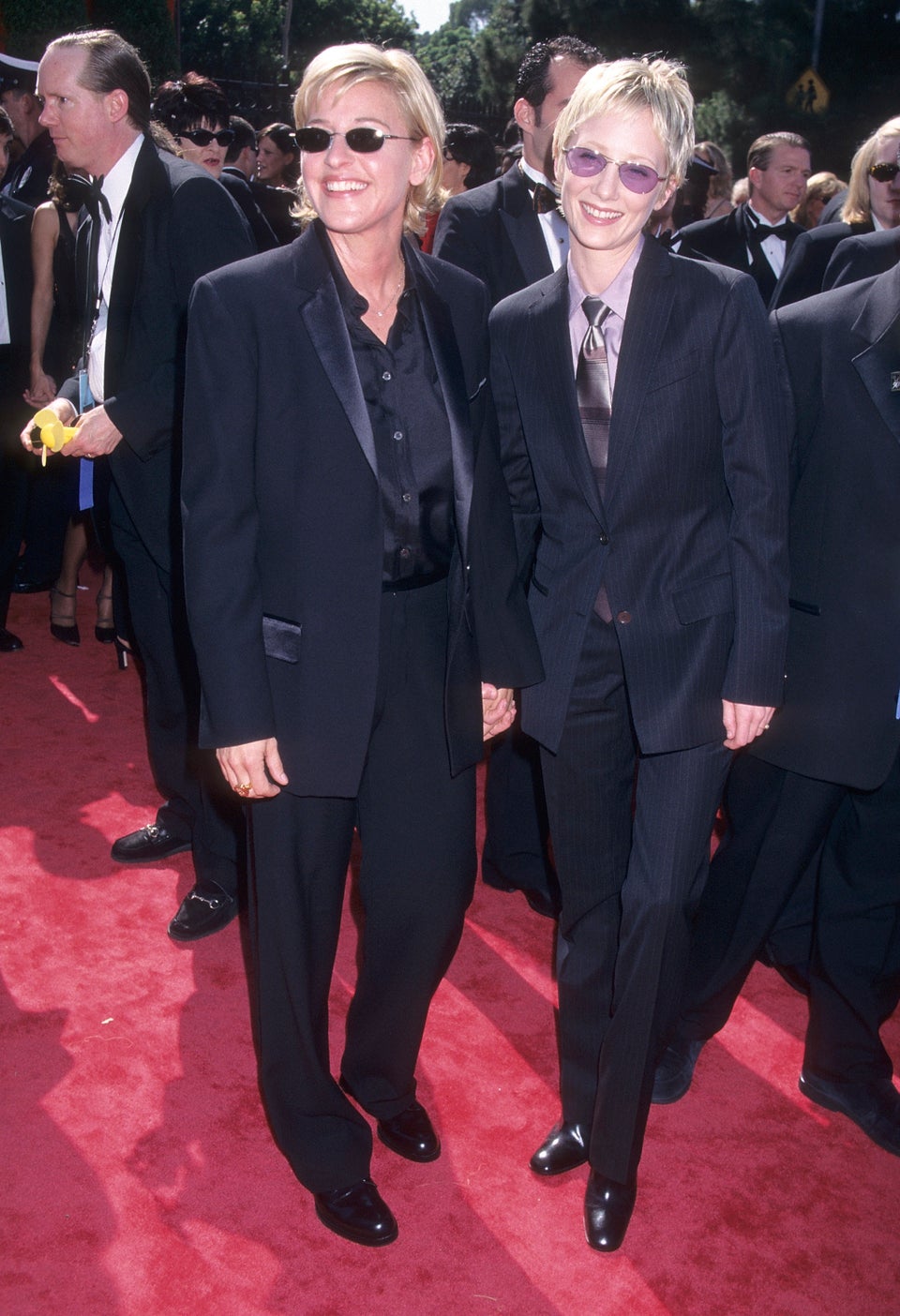 Ron Galella via Getty Images
Wendy Neuss and Patrick Stewart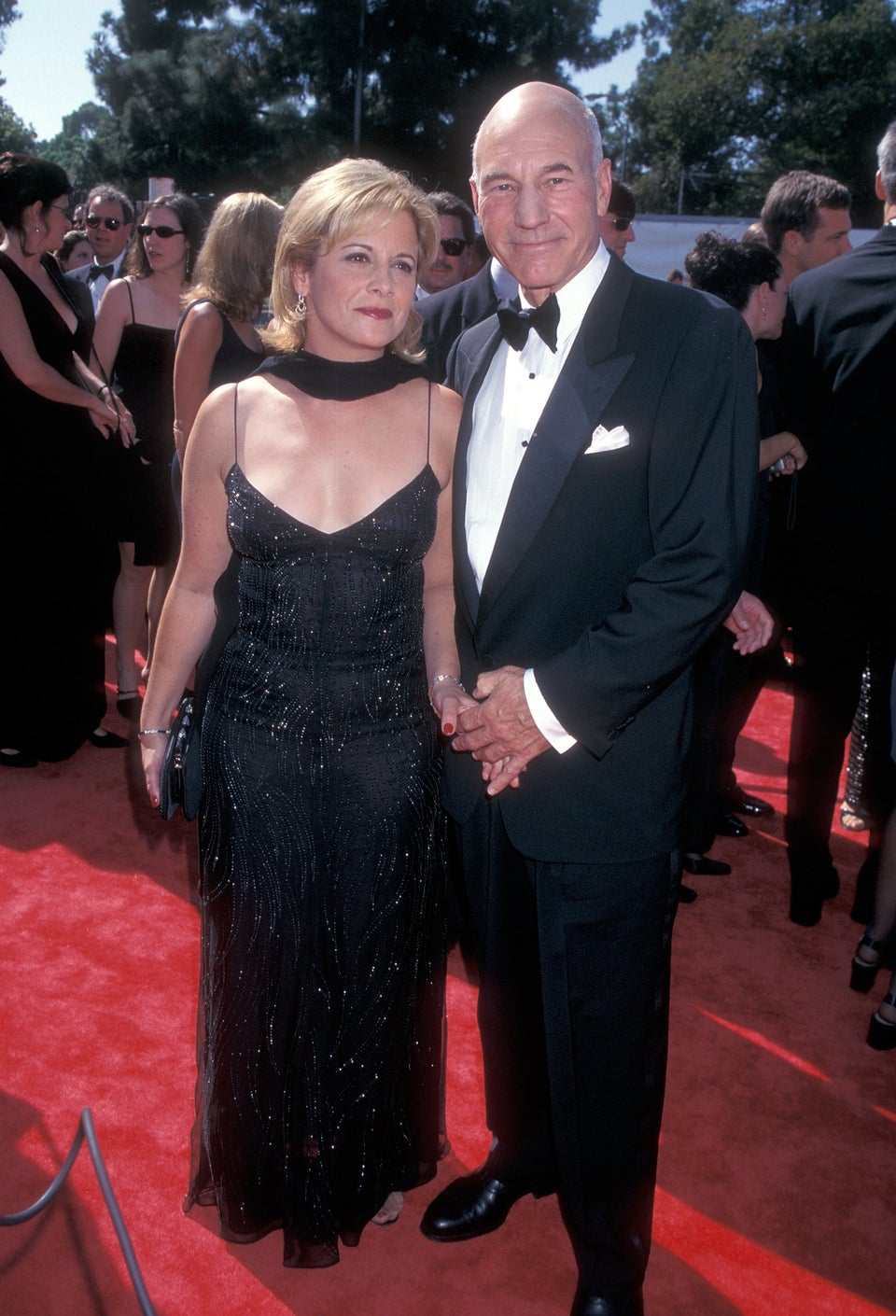 Ron Galella via Getty Images
Helen Hunt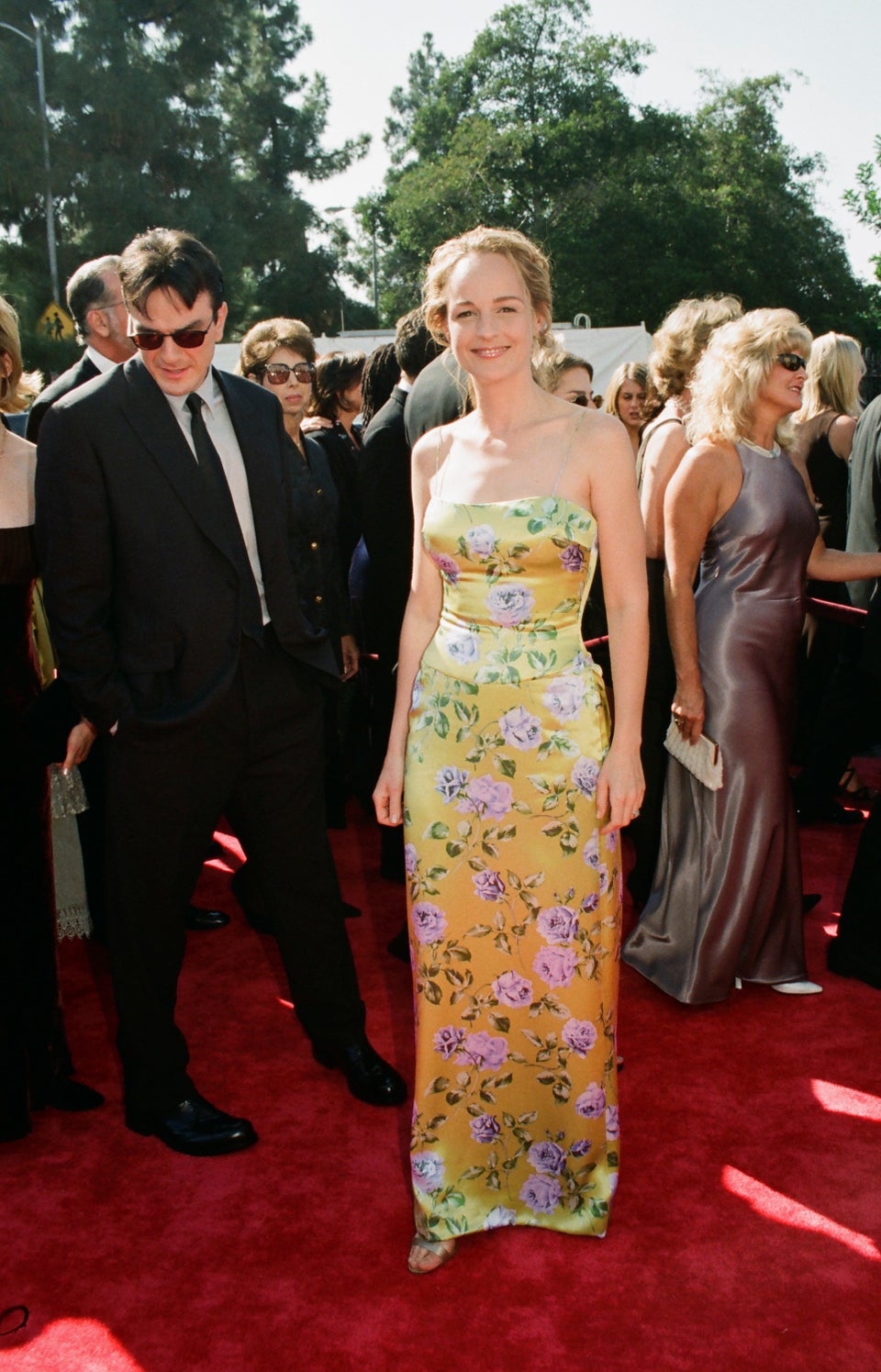 Katherine LaNasa and French Stewart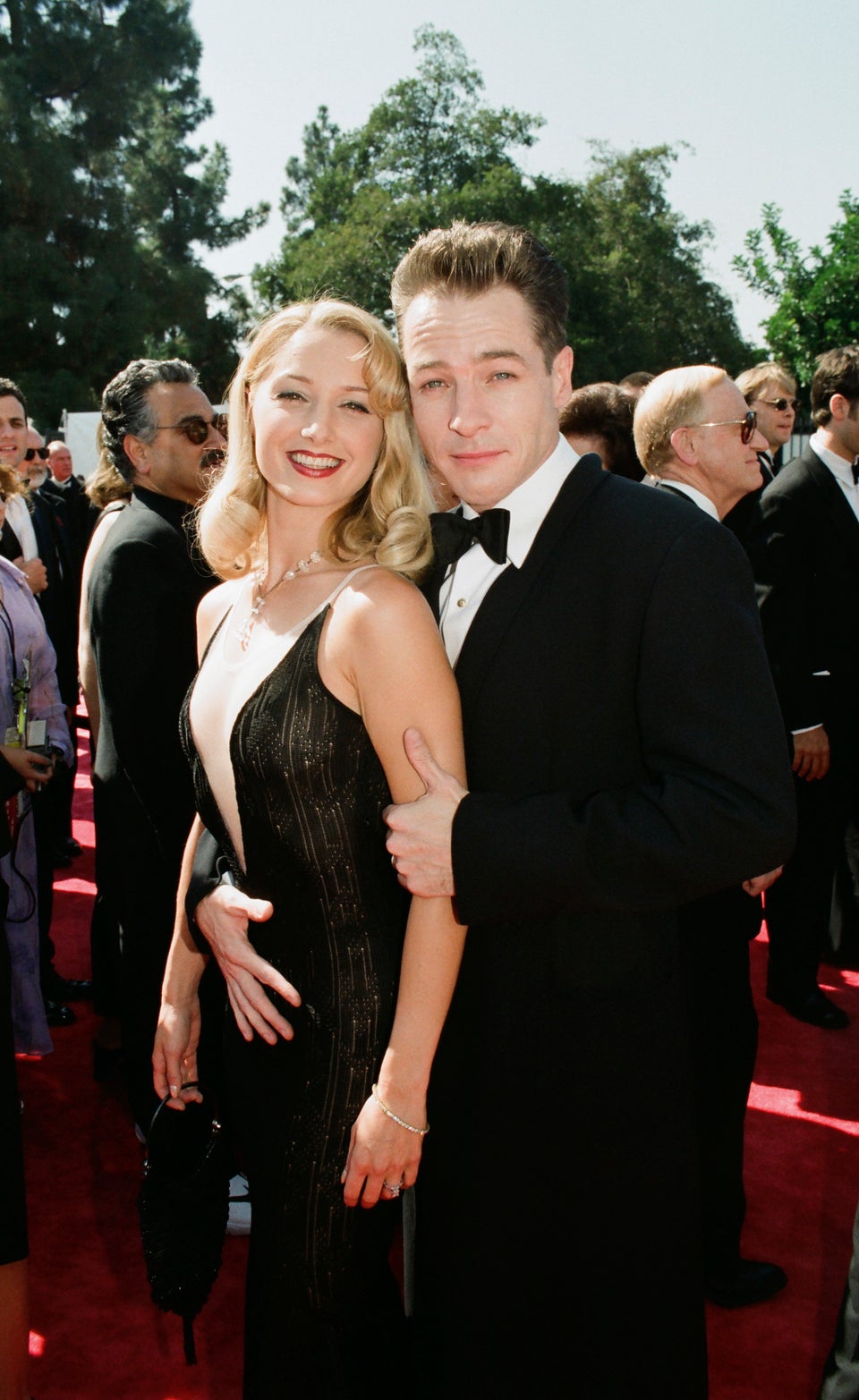 Kristen Johnston and Lara Flynn Boyle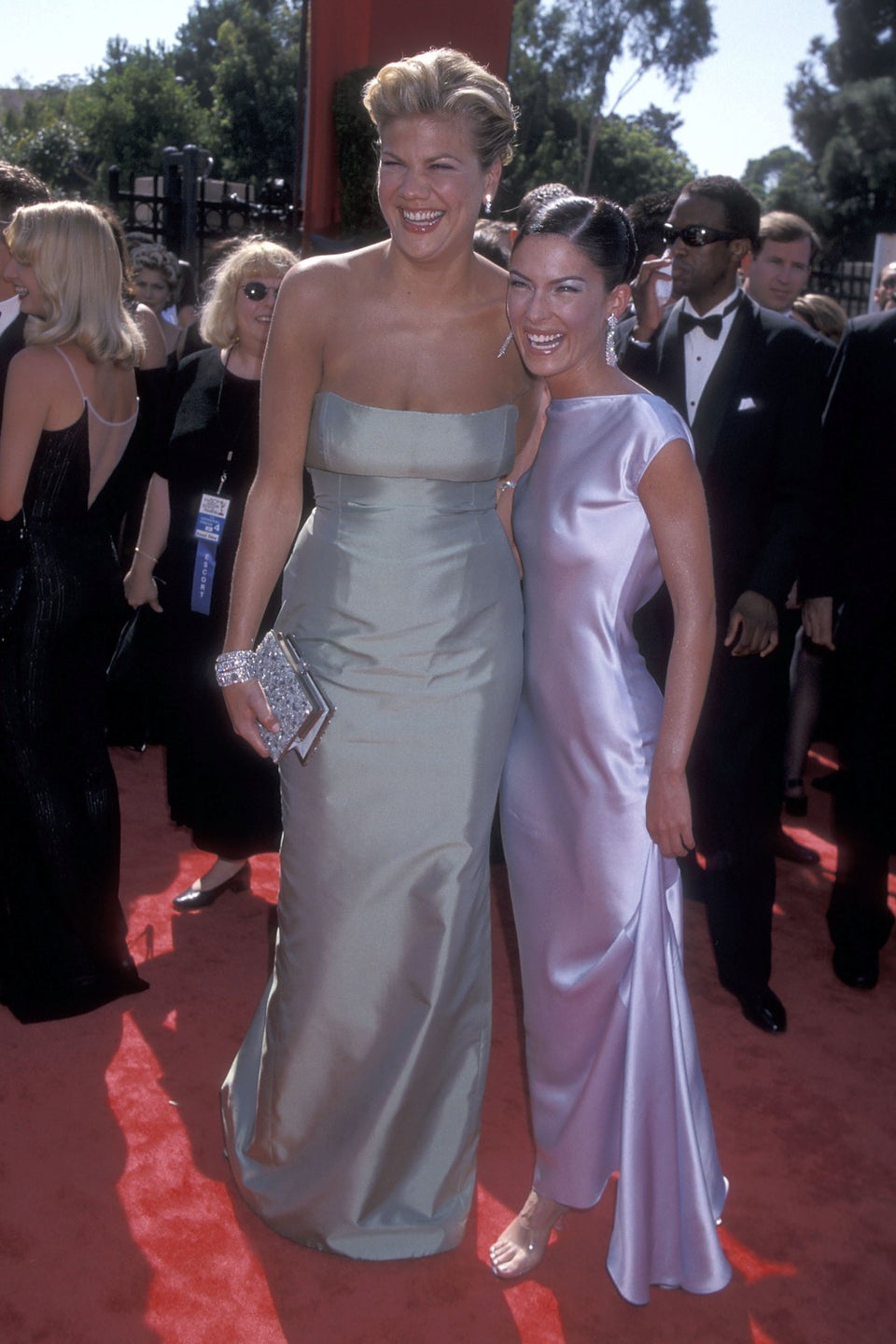 Ron Galella via Getty Images
Jane Seymour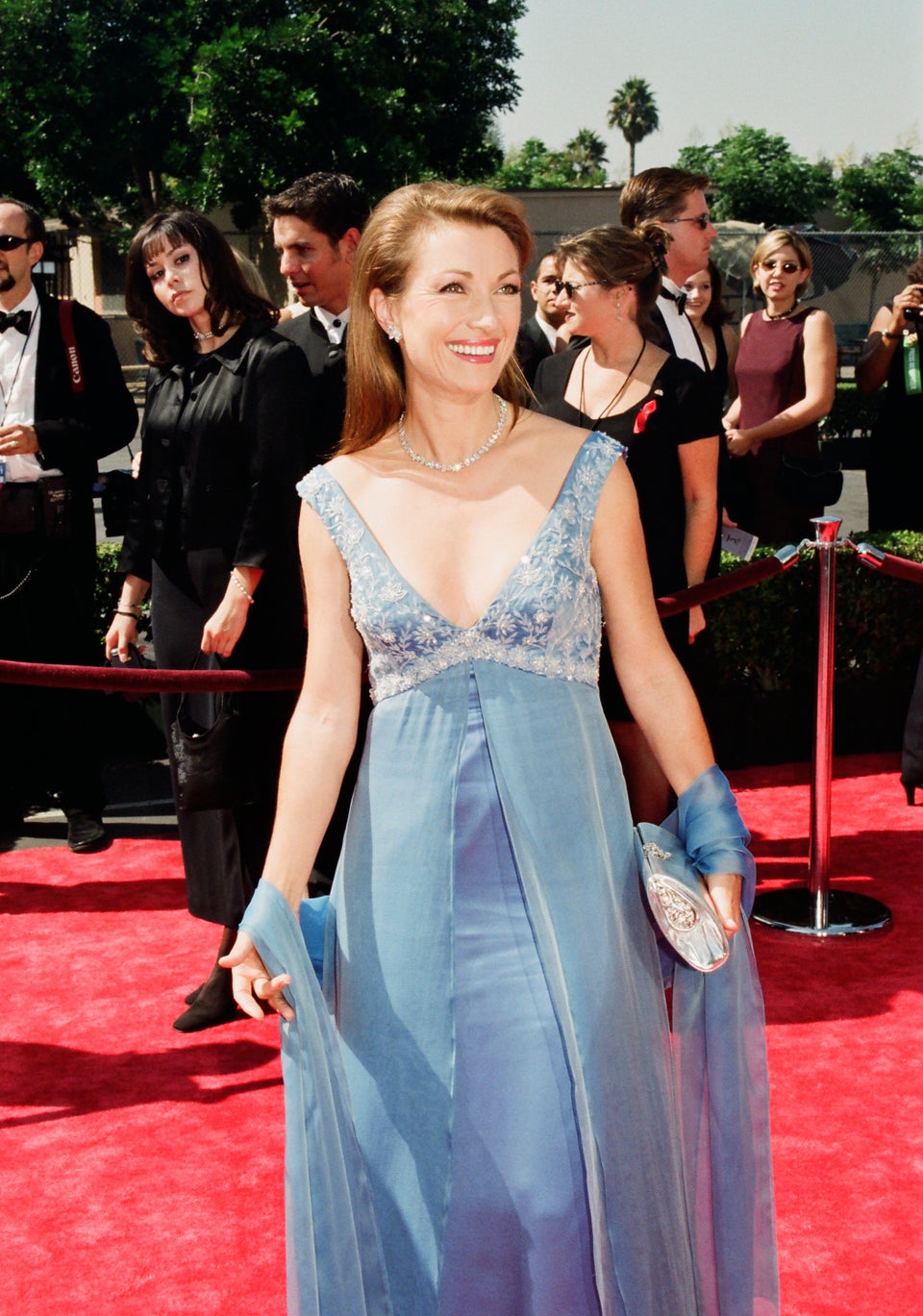 Gloria Reuben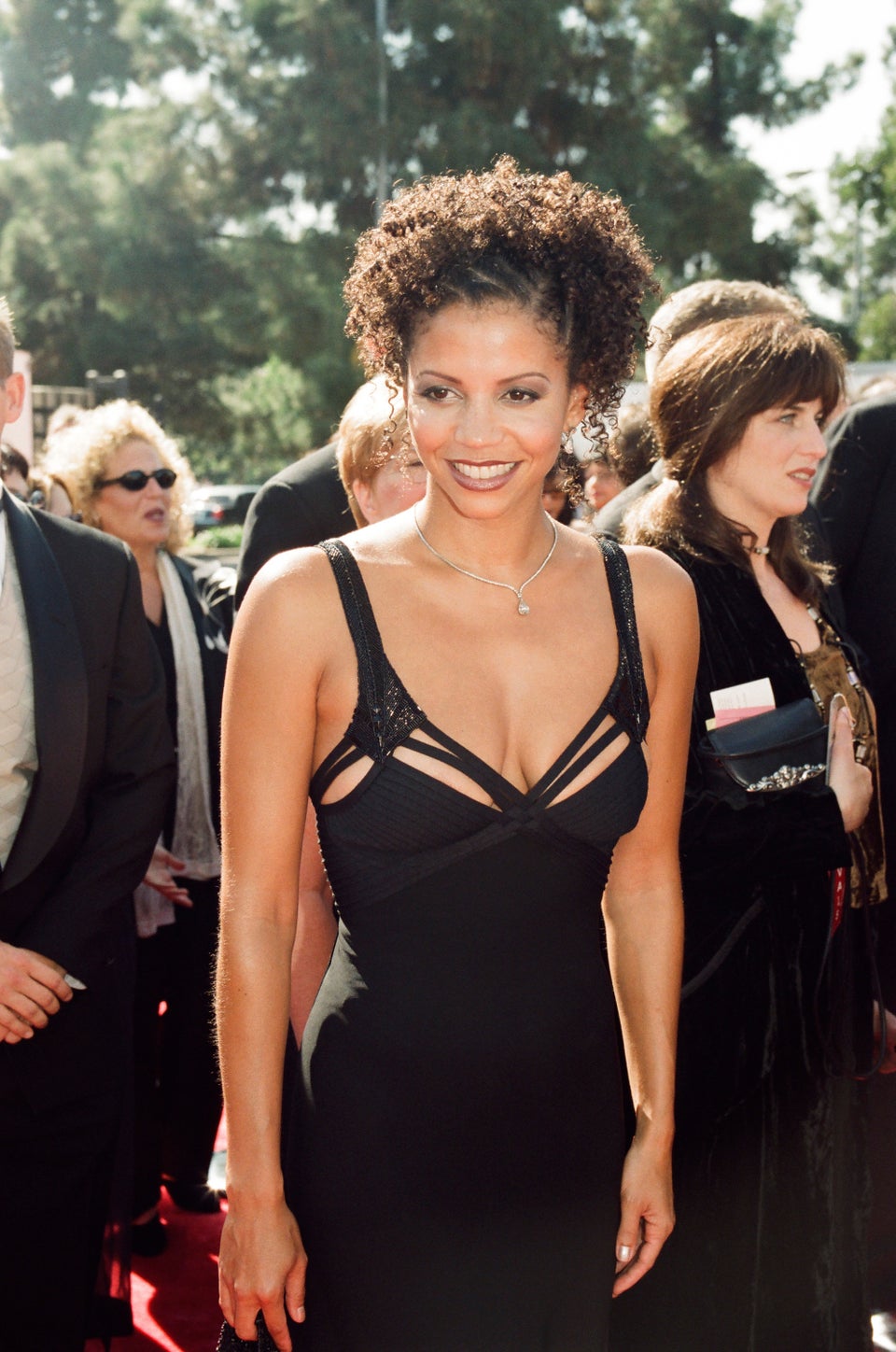 Lea Thompson and Howard Deutch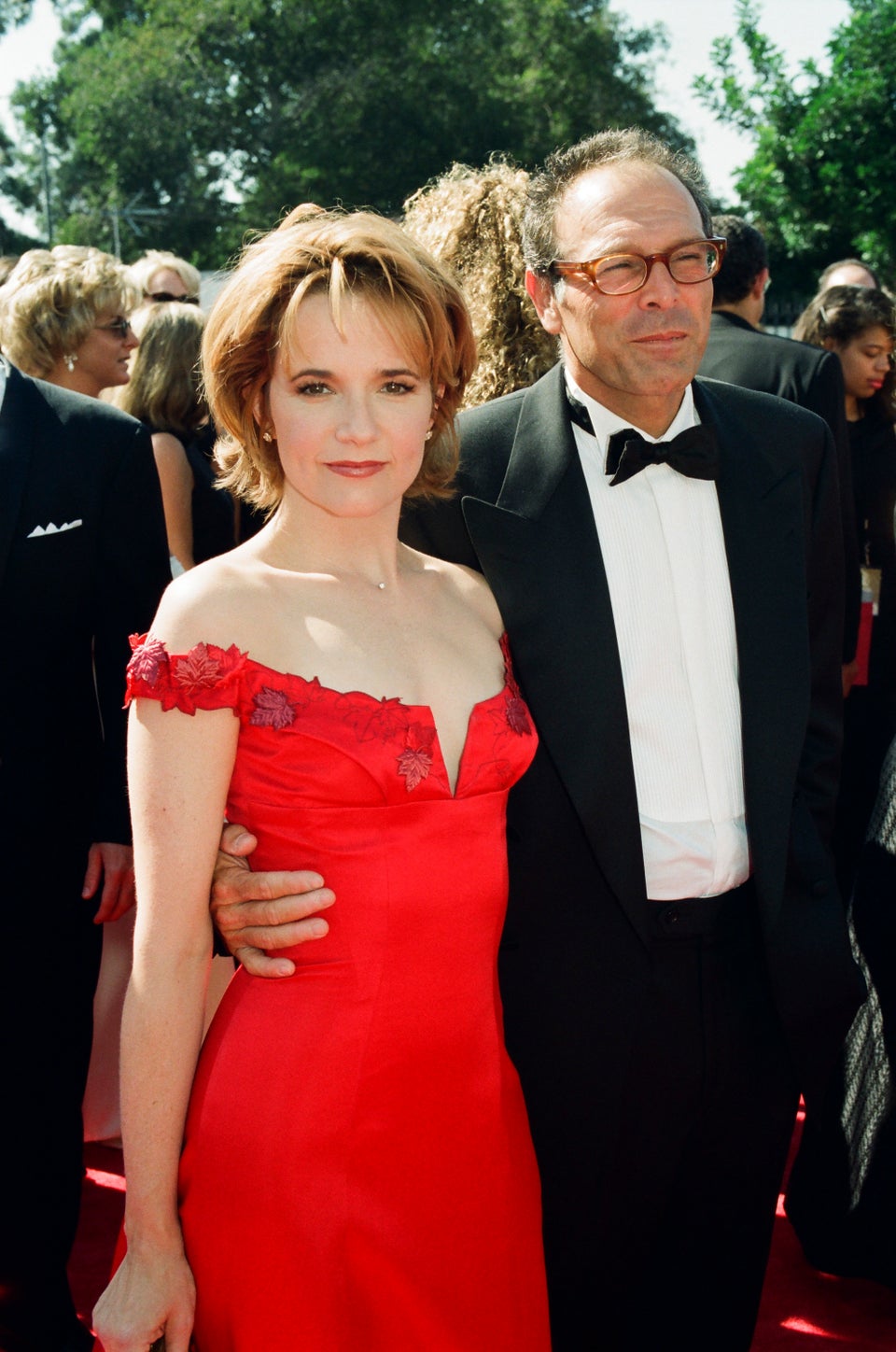 Julia Louis-Dreyfus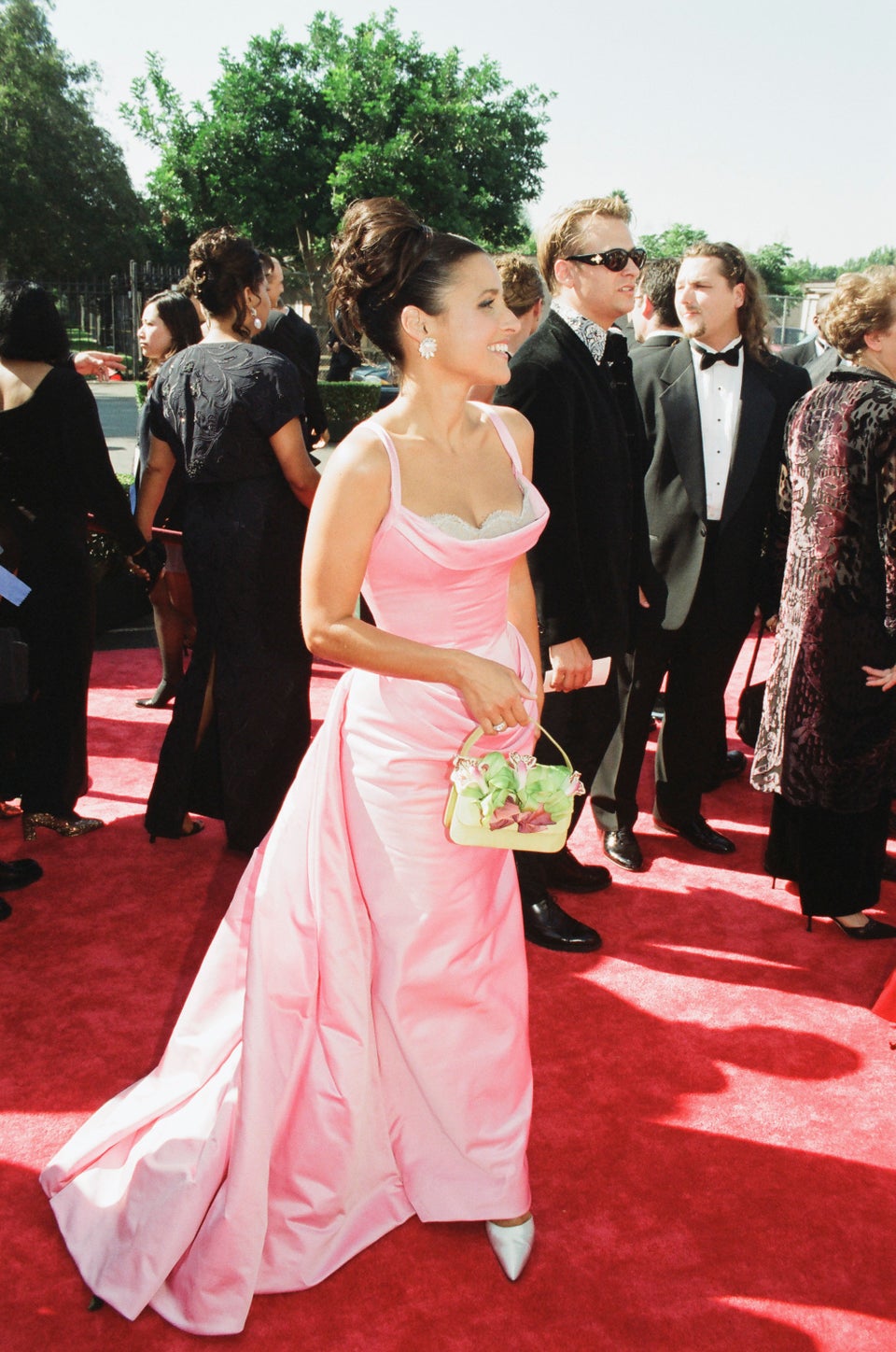 Tea Leoni and David Duchovny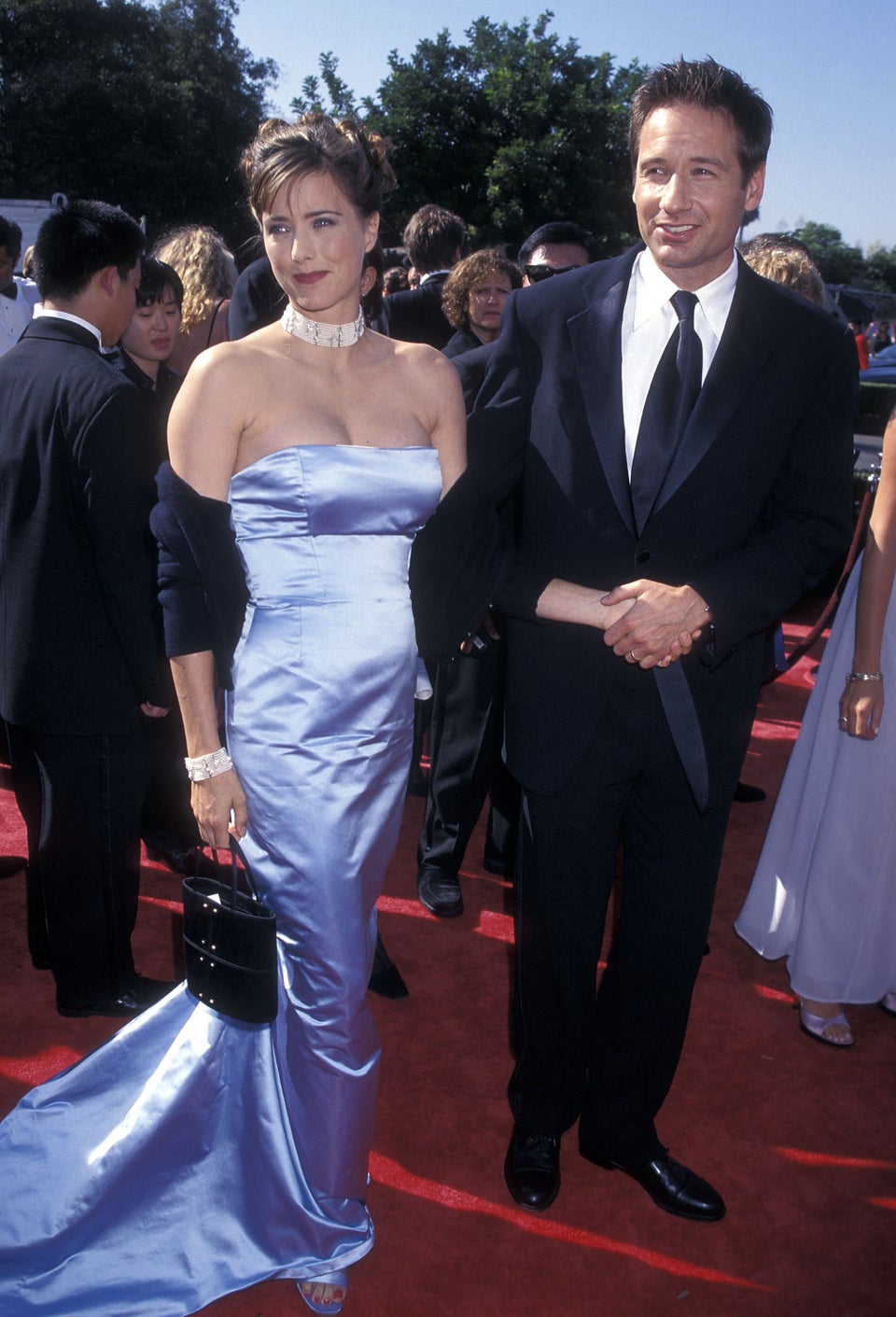 Ron Galella, Ltd. via Getty Images
Calista Flockhart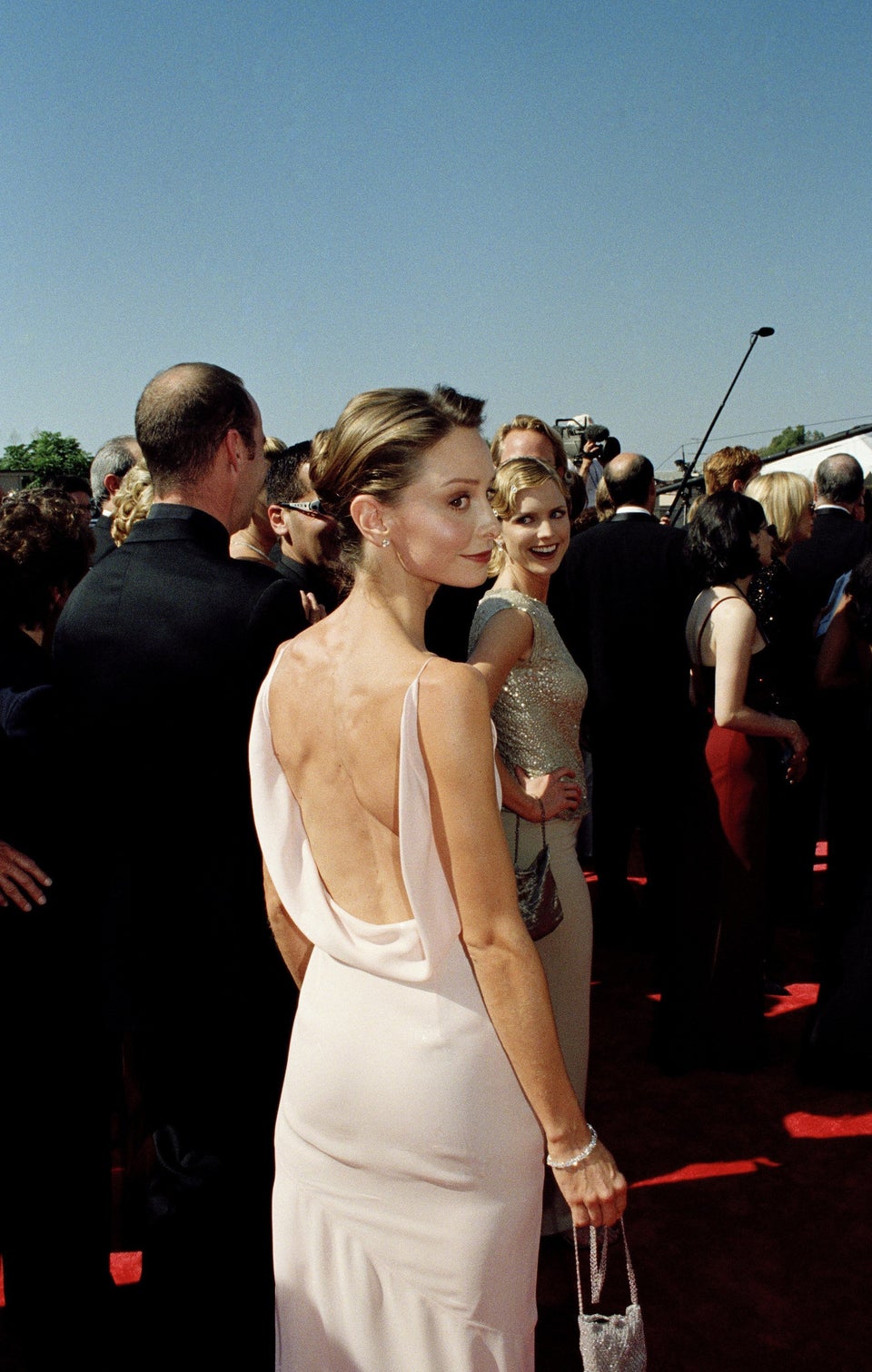 James Wilder and Kirstie Alley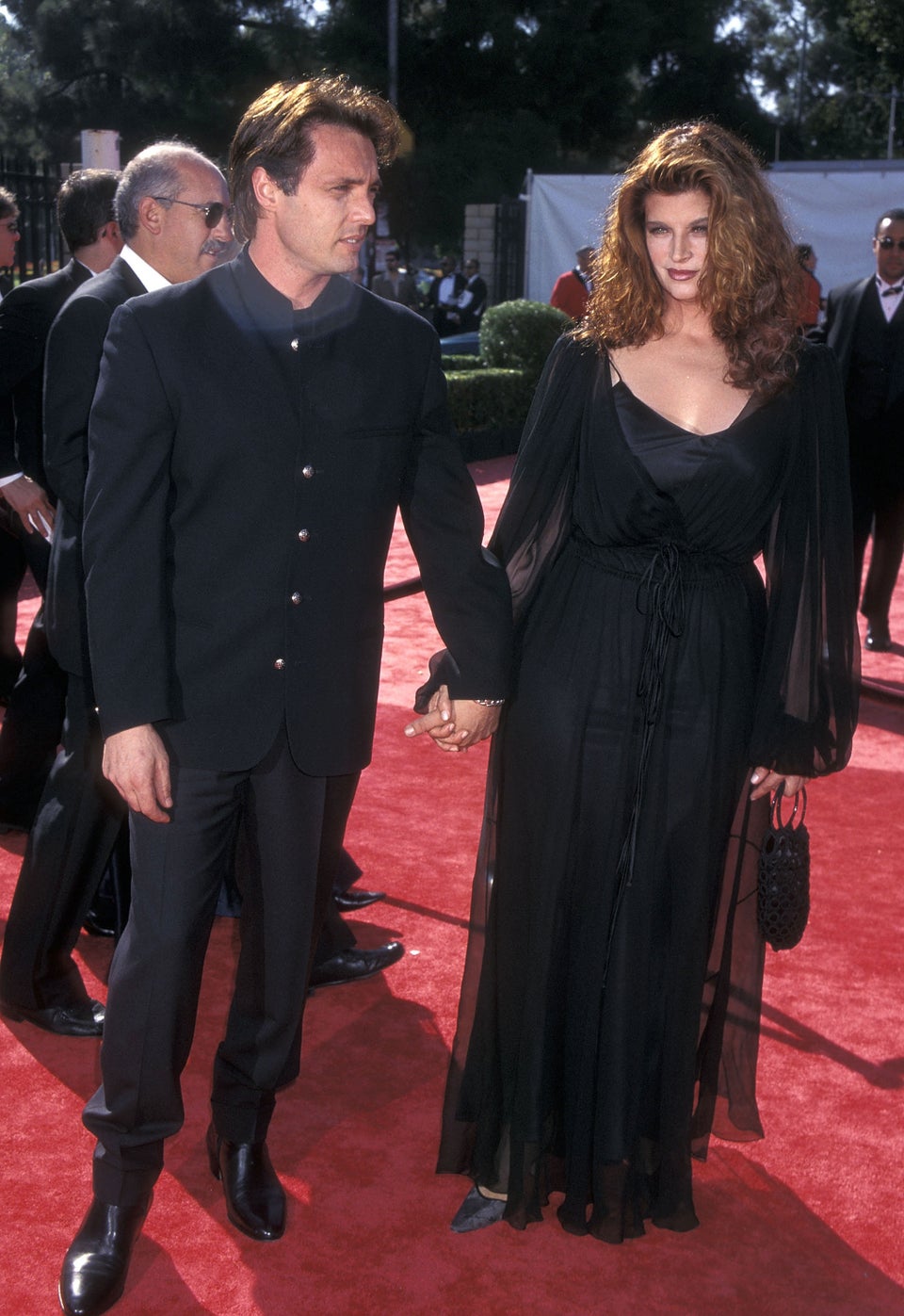 Ron Galella, Ltd. via Getty Images
Christine Baranski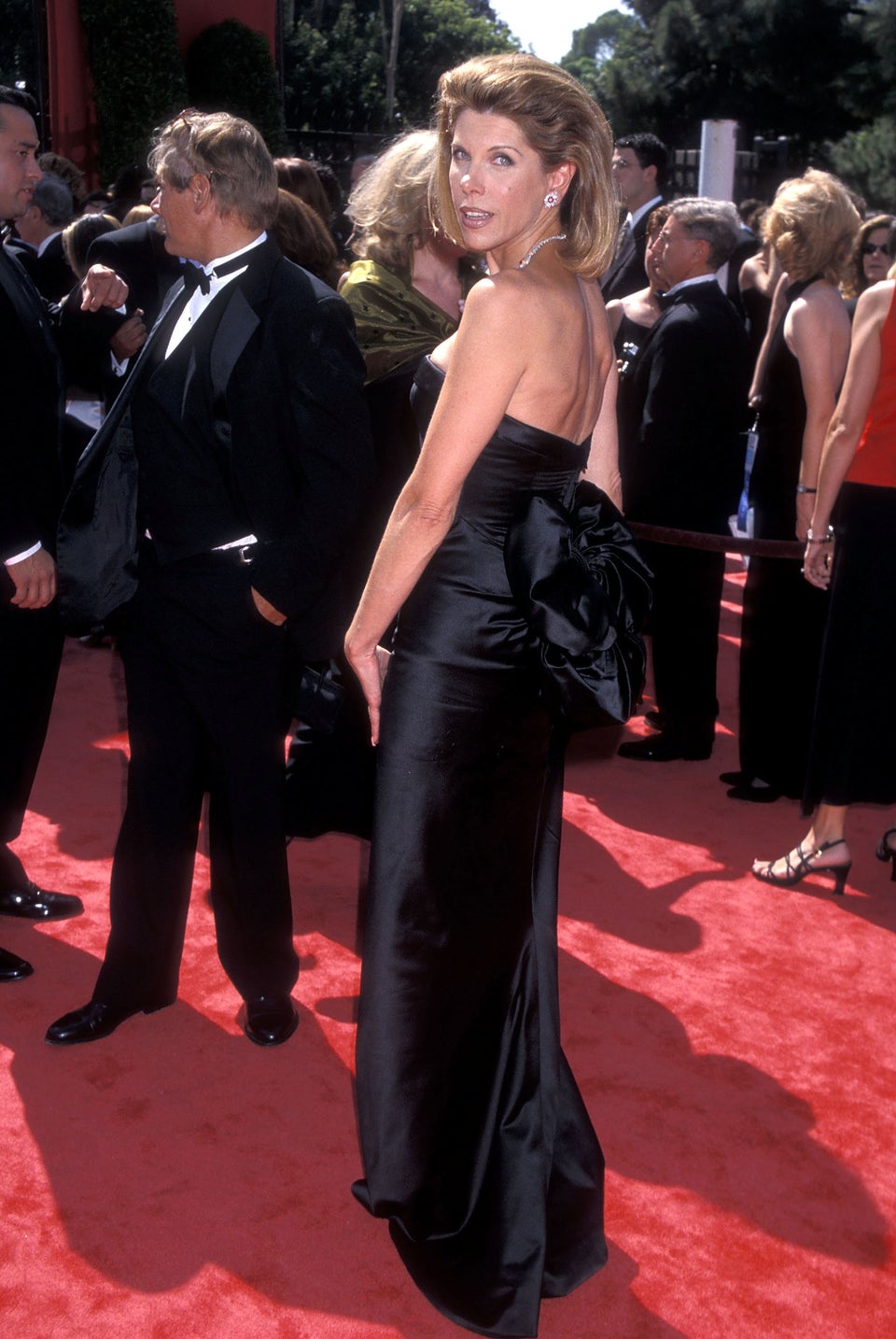 Ron Galella, Ltd. via Getty Images
Helena Bonham Carter and Sam Neill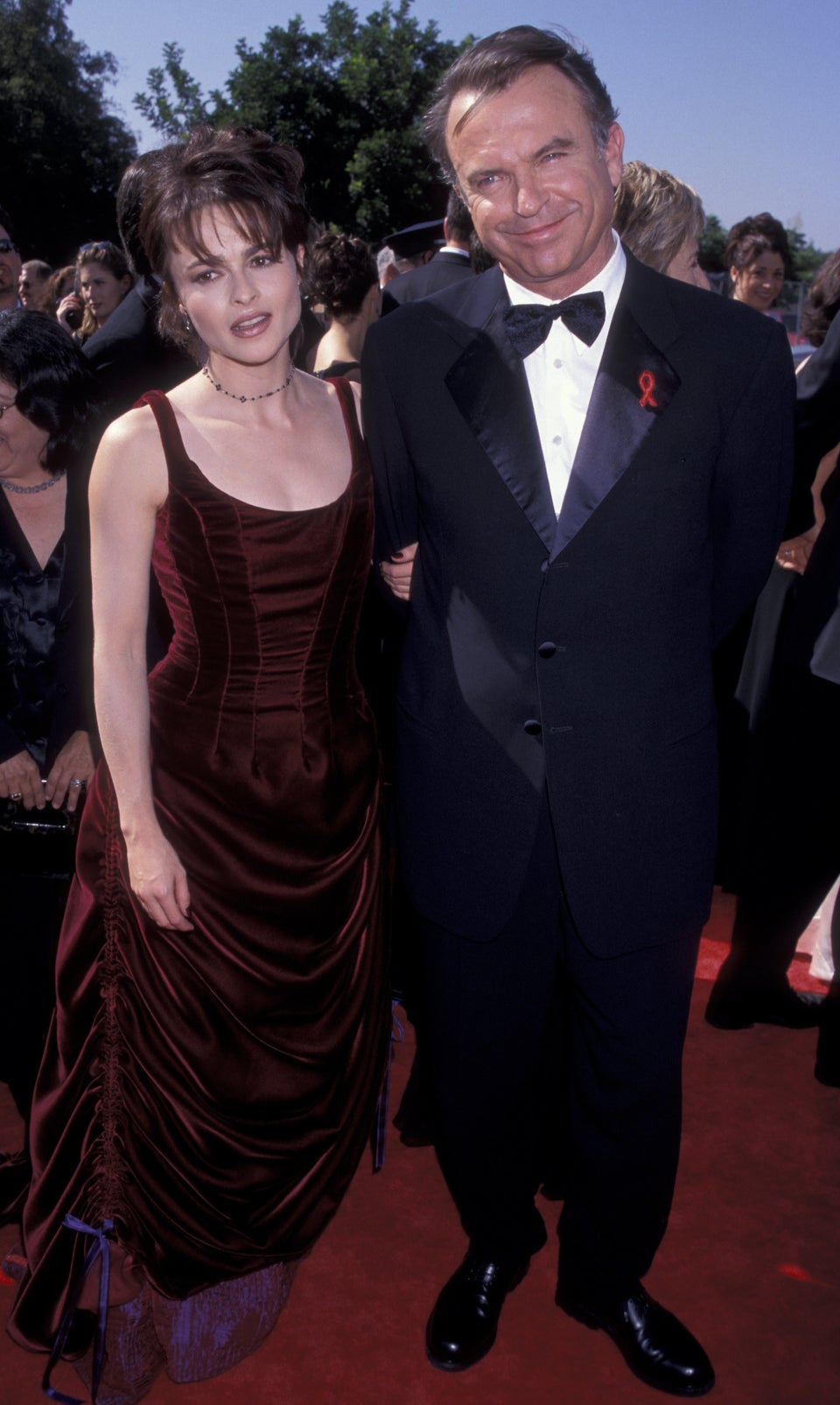 Ron Galella, Ltd. via Getty Images
Gillian Anderson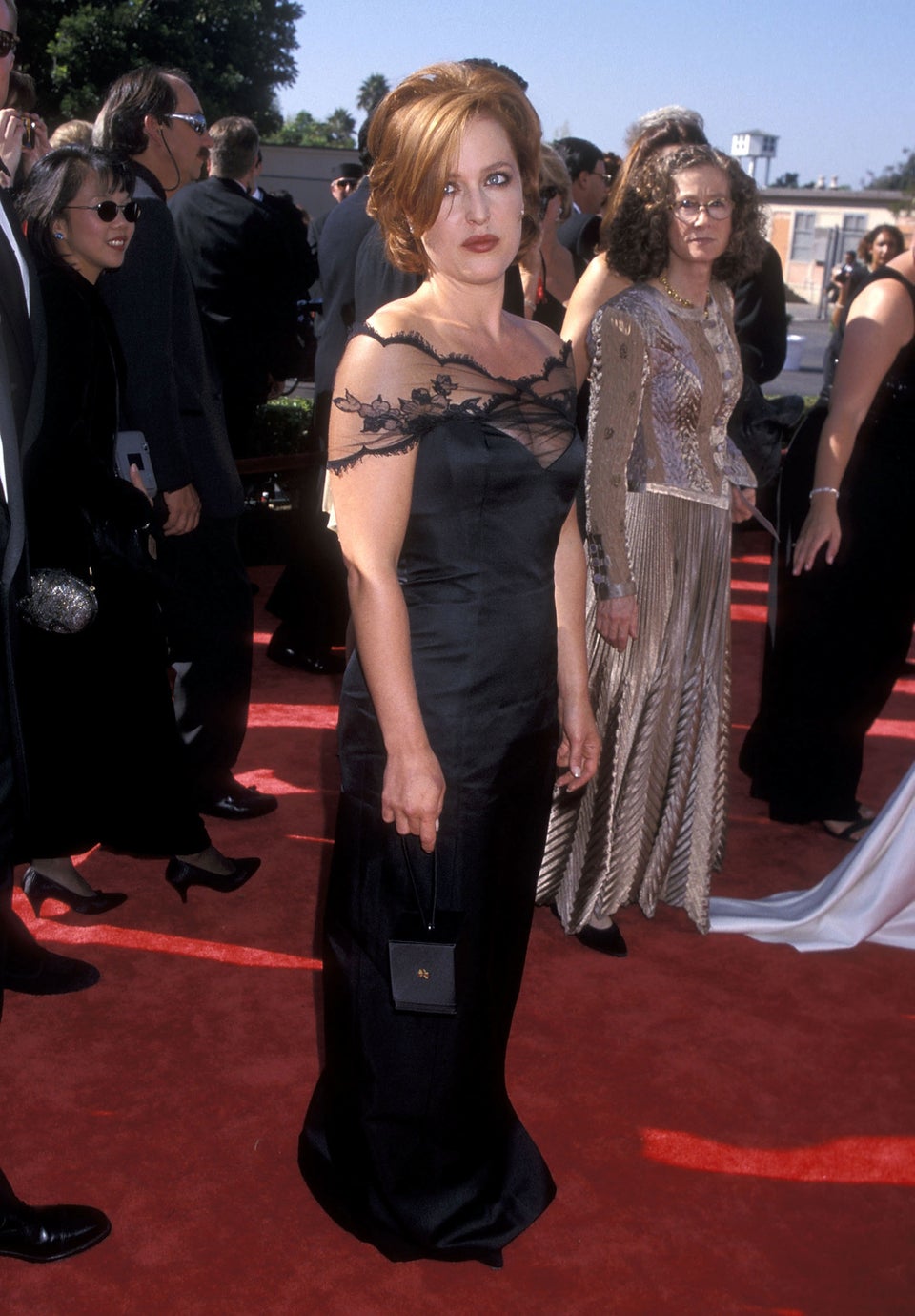 Ron Galella, Ltd. via Getty Images
Halle Berry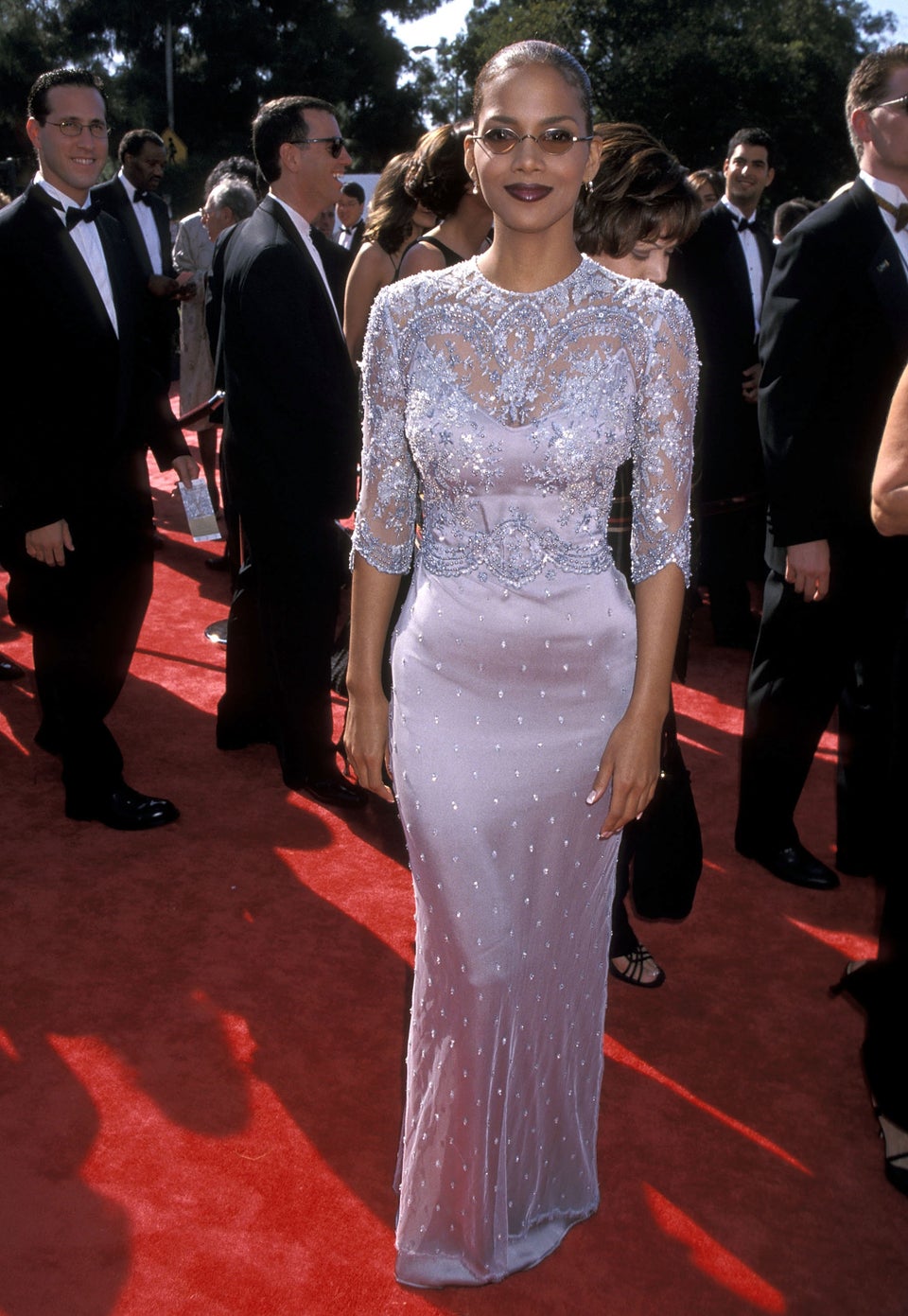 Ron Galella, Ltd. via Getty Images
Michelle Pfeiffer and David E. Kelley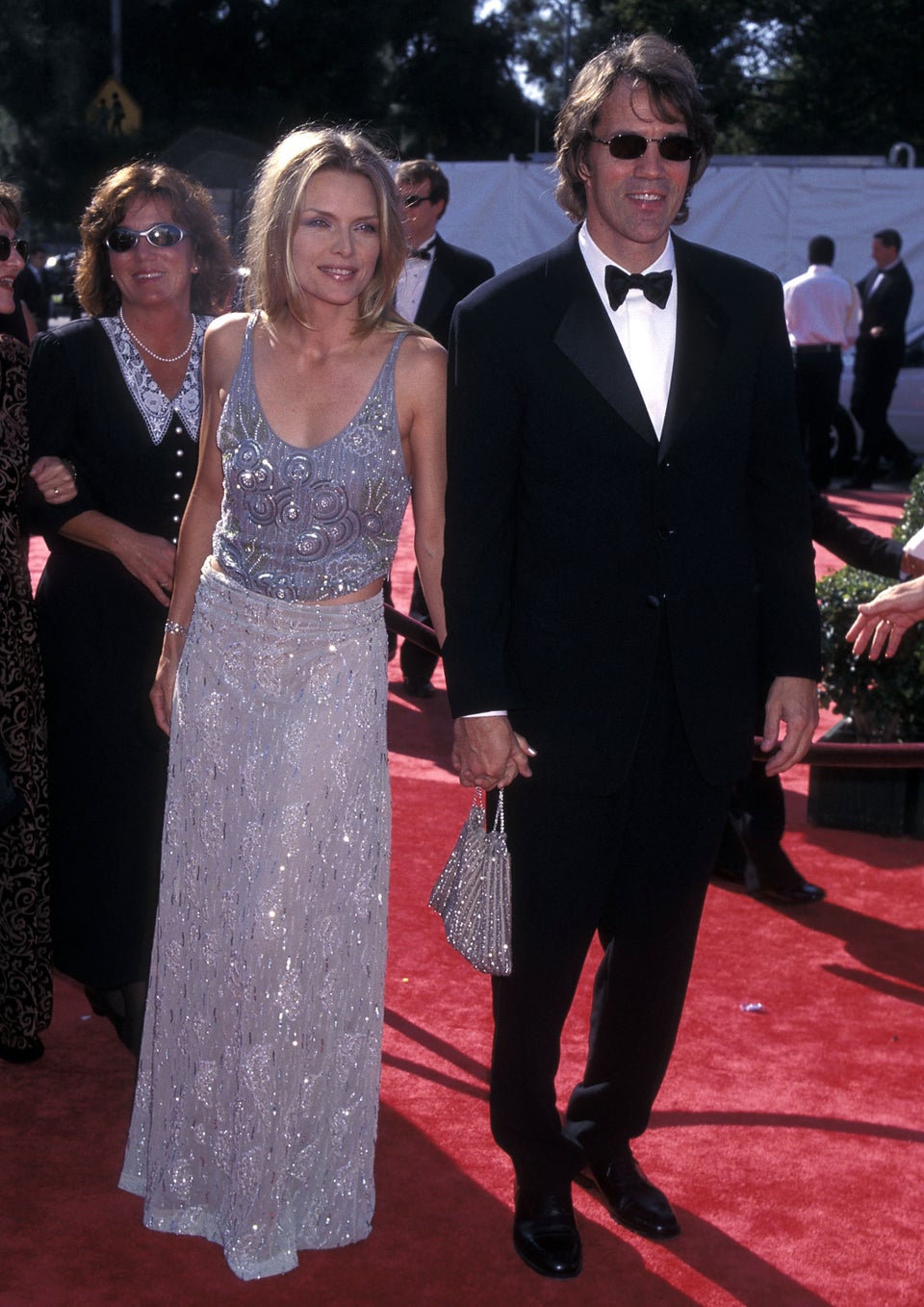 Ron Galella, Ltd. via Getty Images
Garcelle Beauvais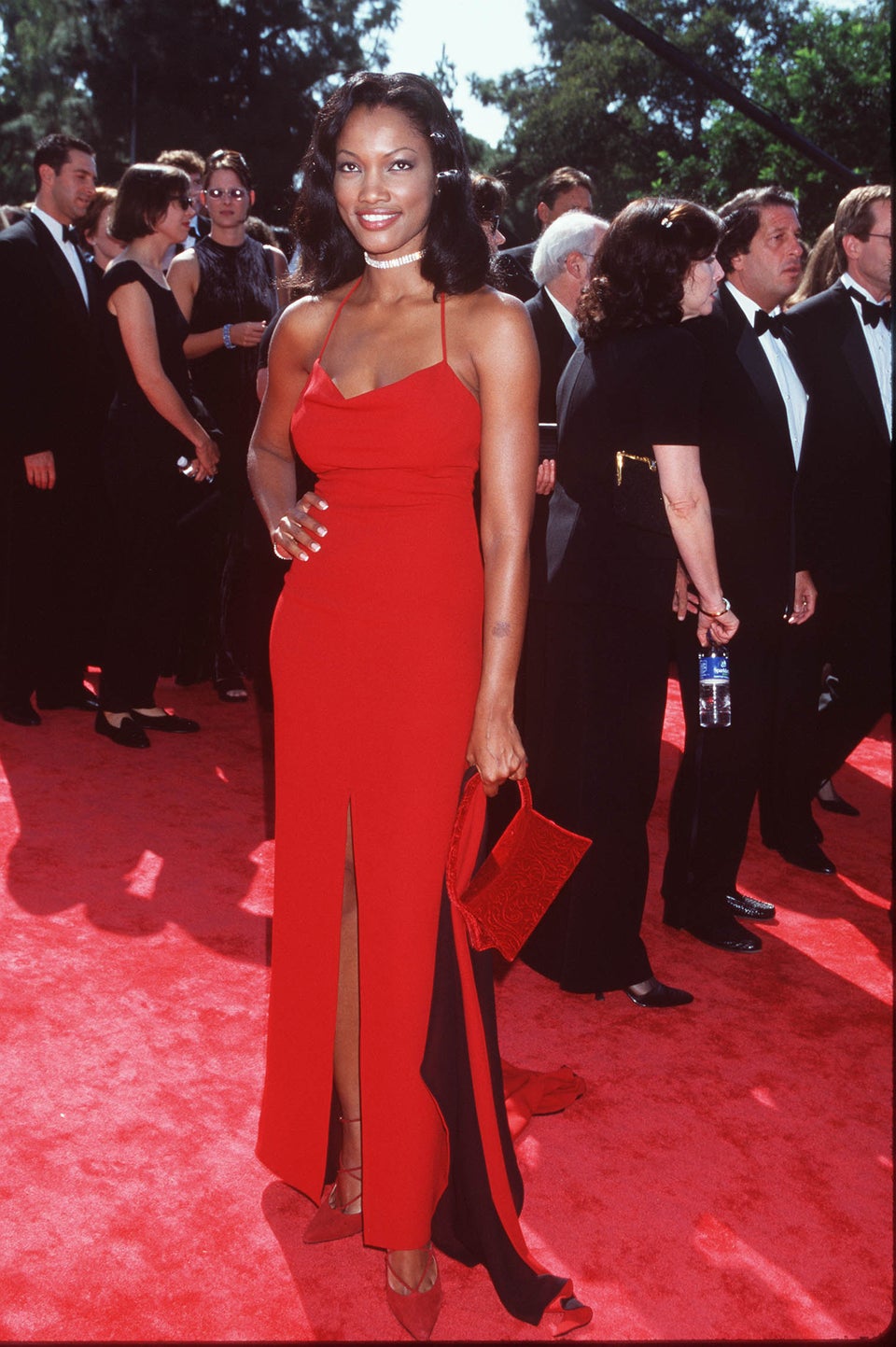 Jeffrey Mayer via Getty Images
Jamie Lee Curtis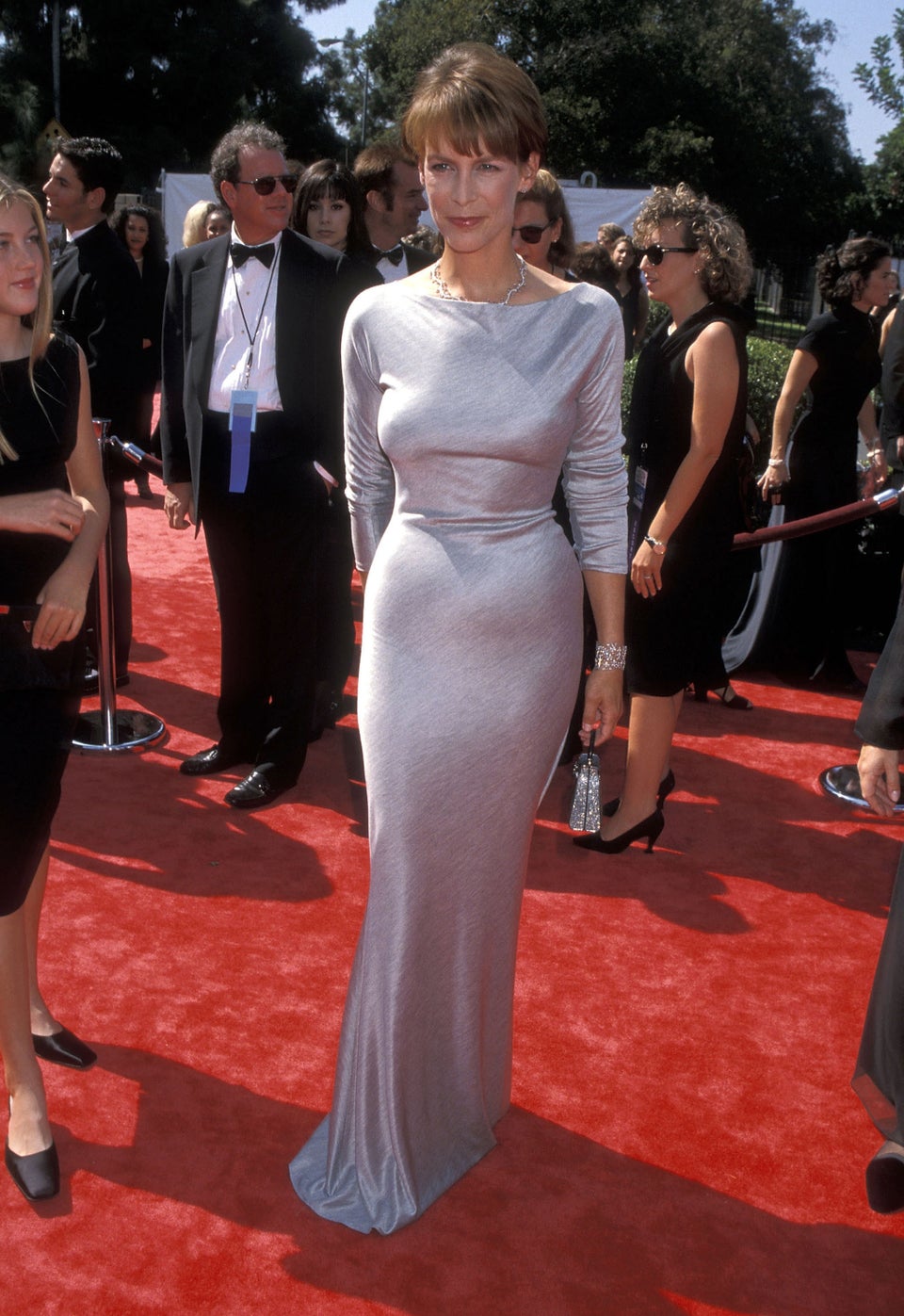 Ron Galella, Ltd. via Getty Images
Jeri Ryan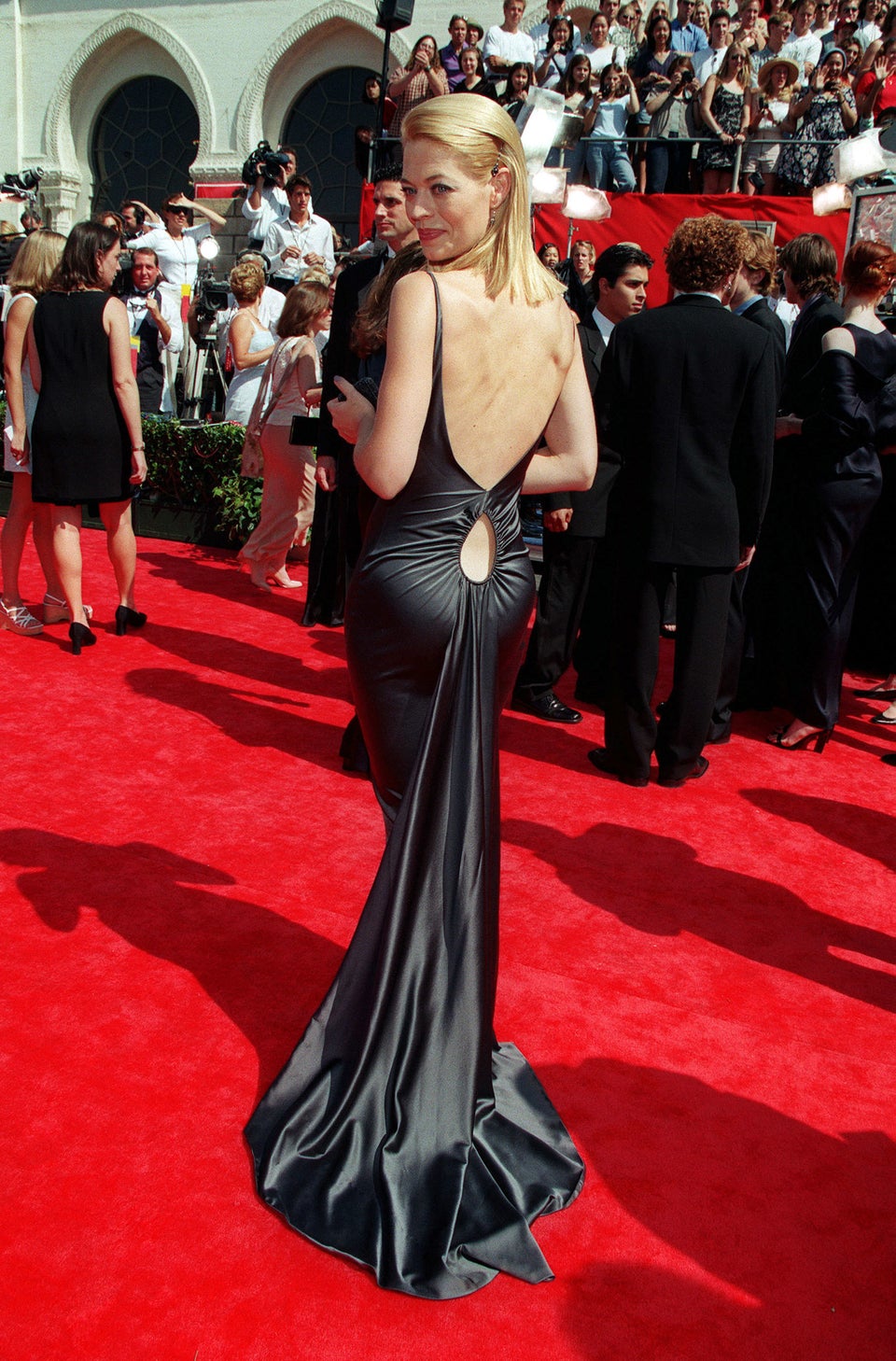 Frank Trapper via Getty Images