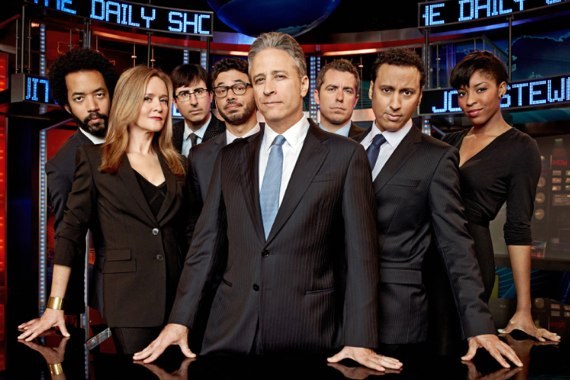 In 2002, "Late Show with David Letterman" won the Primetime Emmy for Outstanding Variety Series. It was a particularly deserved win: The Primetime Emmy award honors television programming that aired the prior June through May, which would include Letterman's touching and poignant return after the terrorist attacks of September 11, 2001. It was Letterman's sixth win (for perspective, Letterman's hero, Johnny Carson, only won one Emmy for "The Tonight Show") and it would mark the last time anyone other than Jon Stewart has won the Emmy for Outstanding Variety Series.
"The Daily Show with Jon Stewart" has won a remarkable 10 Emmy awards in a row -- it's shocking that this streak isn't discussed more than it already is, particularly because it's the longest winning streak in television history.
In 2003, "The Daily Show" -- which had been nominated twice before -- beat out heavyweights David Letterman, Jay Leno, "Saturday Night Live" and Conan O'Brien for its first victory. It never lost again - along the way defeating the same recognizable names over and over (plus a couple of one hit wonders like "Chappelle's Show" and "Da Ali G Show").
There's no discernible reason to think that "The Daily Show" won't win its 11th consecutive Emmy this Sunday night based on the quality of the show. And, remember, Jon Stewart's hiatus to direct "Rosewater" technically shouldn't be a factor in the voting process (the time period being voted on ended in May and Stewart left in June) but it's hard to imagine, even subconsciously, that leave of absence isn't on the mind of voters, whose ballots were sent out in June. But, most importantly, even though the same six shows were the same six that were nominated last season, the competition around Stewart has raised their game considerably.
"Late Night with Jimmy Fallon"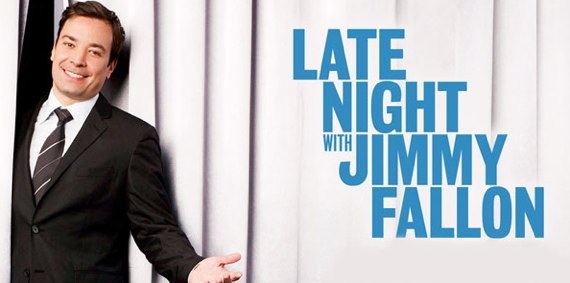 It doesn't hurt that that Fallon's profile has been raised with the announcement that he'll be taking over "The Tonight Show" next year (and, of note, Fallon's "Late Night," which debuted in 2009, already has as many Emmy nominations -- three -- as Leno has had since 2000). Also, Fallon has seized upon viral videos to further his reach - his dancing series with Justin Timberlake and his version of Carly Rae Jepsen's "Call Me Maybe" are obvious examples. And they might not all hit, but even the ones that don't are quirky in their own respects. (Like this "early recording" of Bob Seger's "Old Time Rock and Roll.")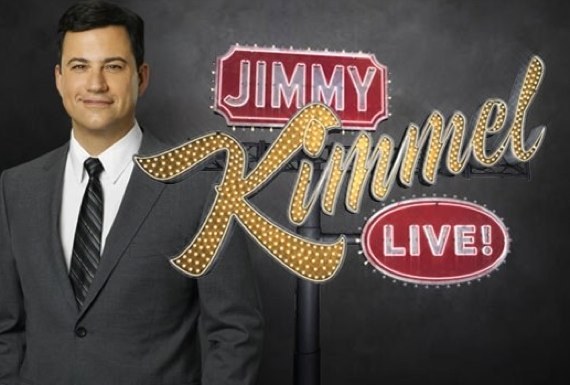 And, yes, here's another guy who's been using the internet to capitalize on bringing attention to his televised talk show. (Though, his "twerking accident" video may have backfired. People don't like being tricked.) But, more importantly, with his move to 11:35 p.m., he's finally in the elite, if you will, of late night talk show hosts. And it's no secret that after Letterman retires, the next 25 years or so of late night network programming will be dominated by Kimmel and Fallon. Like Fallon, Kimmel probably won't win this year, but their surge in popularity could even the playing field enough to let Colbert finally take home an Emmy. (We'll get to him.)
"Real Time With Bill Maher"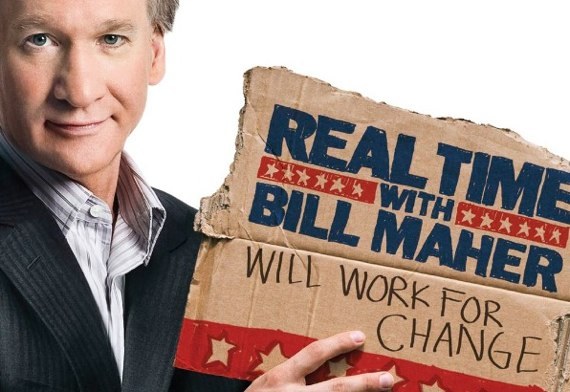 Poor Bill Maher. Right now, Maher holds the record for most Emmy nominations for an individual (27) without a win. And it's quite unlikely that "Real Time" wins this year, either. Though, since 2005, "Real Time" is tied with (yes) "The Daily Show with Jon Stewart" for most nominations in this category. And before that, Maher's "Politically Incorrect" (on Comedy Central then, later, ABC) picked up seven nominations of its own in this category, before being canceled in 2002. The problem is, both Maher and Stewart address the politics of today. Their styles differ, but Stewart does this four nights a week while Maher only does it one night a week -- not to mention the long hiatus that "Real Time" often takes. Maher is just never going to beat Stewart.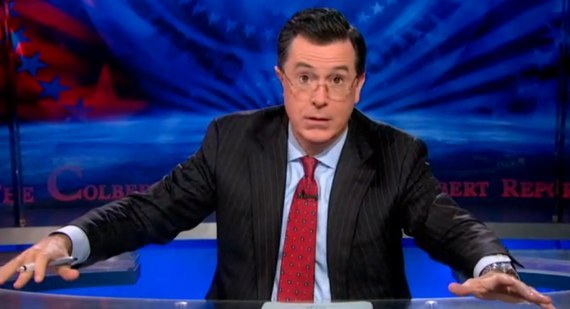 "The Colbert Report" has been nominated for Outstanding Variety Series every year of its existence. (And it has already won two Primetime Emmys for Outstanding Writing for a Variety Series and has two Peabody Awards.) And, somehow, Stephen Colbert manages to up his game every year while the case can be made that Stewart's show has remained excellent, but has certainly hit its stride some time ago. Both shows will gain from the fact that the voting period took place during a presidential election, but it just feels like this was the year that "The Colbert Report" made more of an impact. (It's too bad Colbert's handling of the whole Daft Punk fiasco was after the awards deadline.) From his emotional reaction to the Boston bombing to offering Donald Trump $1 million to "dip my balls in your mouth," this just feels like Colbert's year. Finally. (But, yes, it's really hard to argue with 10 years of momentum.)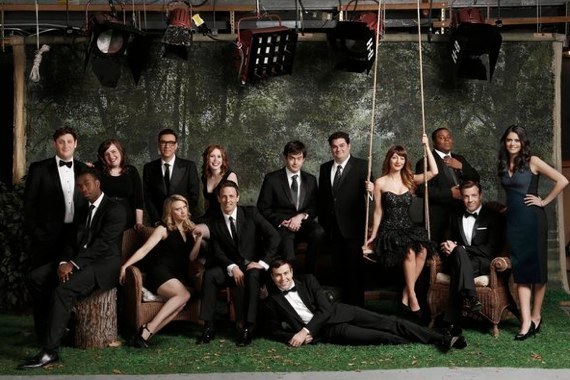 "SNL" benefits, too, from the fact that it was an election year. Though, as someone who covers "SNL" on a weekly basis, their election coverage this past season wasn't as biting as it's been in the past and certainly wasn't as biting as it was in 2008. Put it this way: If "SNL" couldn't beat "The Daily Show" after Tina Fey's turn as Sarah Palin in the fall of 2008, there's no way that "SNL" is beating "The Daily Show" this Sunday. Though, this "Undecided Voters" segment is still fantastic.
Regardless of all of that, it's insanely remarkable what "The Daily Show" has accomplished over the last 10 years and, if it wins an 11th this Sunday, it's deserved. Though, with so many of his competitors raising their respective profiles, plus the conceived notion that Stewart was already thinking ahead to a directing career, this year, it's at least a little more likely that we might see a new winner.
Mike Ryan is senior writer for Huffington Post Entertainment. You can contact him directly on Twitter.
PHOTO GALLERY
Emmy Nominations 2013
REAL LIFE. REAL NEWS. REAL VOICES.
Help us tell more of the stories that matter from voices that too often remain unheard.