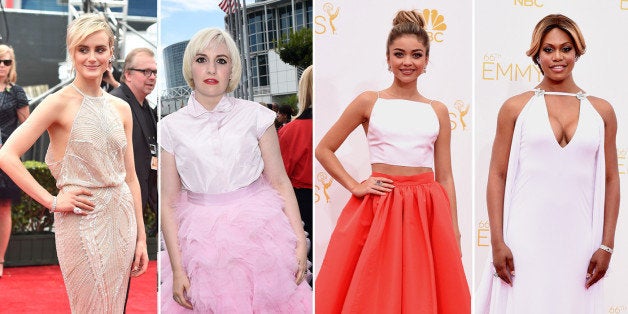 We can't help but get super excited on Emmy night. Seeing all of our favorite TV stars dressed in their finest threads almost makes us forget about the maniacal, hilarious and eccentric characters they portray on the small screen.
At the 2014 Emmy Awards, leading ladies like Taylor Schilling, Debra Messing and Sarah Hyland donned designer dresses that proved they've got style in spades. But we were totally surprised by Heidi Klum, who strayed from her usual revealing look, and wore something a bit more conservative.
Check out our continuously updated slideshow for every Emmys red carpet look.