With the Emmys just around the corner, Jane Lynch is finally able to sleep, and we've made up our minds on who deserves the highest honors in television. Over the next two days, we'll be bringing you our picks and predictions for the actresses and actors up for Emmys, as well as the Big Ones. We began with the main 24 actresses nominated. Today, the actors are up for the challenge. You can find the full list of nominees here.
Emmy judging works this way: The actors submit one episode from the entire season that they think best represents their work, and Emmy judges use it to determine how they vote. Though surely other factors -- like their performances all season long, whether it's "their turn," etc. -- come into play. As for the judges here at HuffPost Culture, we've viewed all the sample episodes, and based off those, have come to some conclusions. Read on, and let us know in the comments if you agree.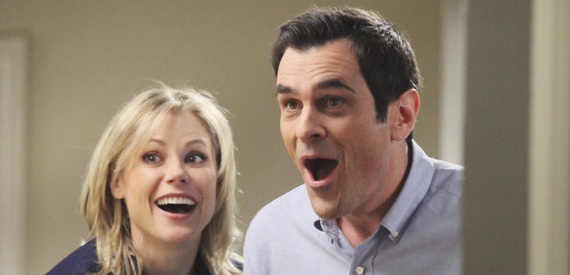 Outstanding Supporting Actor, Comedy
Should Win: Ty Burrell, "Modern Family" Will Win: Ty Burrell, "Modern Family"
Should a dramatic role done well win when it's categorized under comedy? Such is the case with Chris Colfer of "Glee." He's powerful in his submitted episode, which has him dealing with a sick father and classmates shoving religion down his throat. But this is a category for comedies, so if you make me cry instead of laugh, I just can't take you seriously. Sorry, dramedies. Which brings us to our real comedies -- with four out of six odds, "Modern Family" either has a really good chance, or they could split the vote and leave us with Jon Cryer ('Two and a Half Men") or Colfer the victor. My money's on "Modern Family" pulling through, and out of the four "MF" nominees, the field can be narrowed down to Ty Burrell and Ed O'Neill. O'Neill is long overdue for recognition of his contributions to comedy, but that's what honorary awards are for. No one makes me laugh more than Ty Burrell as the clumsily lovable Phil Dunphy, and isn't that what this is all about?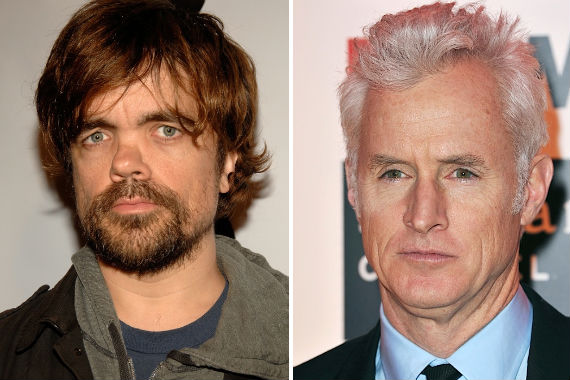 Outstanding Supporting Actor, Drama
Should Win: Peter Dinklage, "Game of Thrones" Will Win: John Slattery, "Mad Men"
It's a tough break for the two nominees from "The Good Wife"; while Alan Cumming may deserve the Emmy, he'll undoubtedly split much of the vote with Josh Charles. Dinklage deserves the prize, too, no doubt -- people love his character (which explains, in large part, the popularity of "Game of Thrones") -- and he's great in the season's best episode, "Baelor," which was submitted to jurors. In "Baelor," Dinklage, the only cast member nominated for an acting prize, gives a memorable speech about a woman he fell in love with as a child who turned out to be a prostitute paid for by his family. It's a rare example of emotional range for a show that is usually caught up with fantasy twists and turns. But it seems a "Mad Men" sweep may be upon us, and so no surprises if John Slattery picks up the trophy. Too bad, also, for the wonderful Walton Goggins. "Justified" just isn't the type of show for an Emmy voter.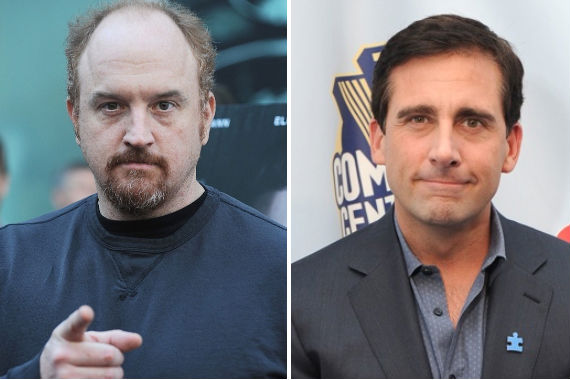 Outstanding Actor, Comedy
Should Win: Louis C.K., "Louie" Will Win: Steve Carell, "The Office"
Though the race makes for a tough call -- Steve Carell is long overdue for Emmy recognition for his consistently hilarious Michael Scott -- no other actor was more fearless and fascinating to watch last year than Louis C.K. He's unafraid to show weakness and never panders to the Gods of TV, providing himself a platform to show off not only his surprising acting chops and sublime subtlety, while also proving he's willing to do just about anything (as long as it's truthful) for a laugh. Of course, we wouldn't be sad to see Carell walk away with it this year. He's been joyously commanding "The Office" for years and this past season -- though it might have been one of the weaker ones -- added an extra dose of sentimentality that warmed our hearts (remember that part with the candles and the proposal and all that? What a mensch.) Let's be honest: this one is Carell's to lose.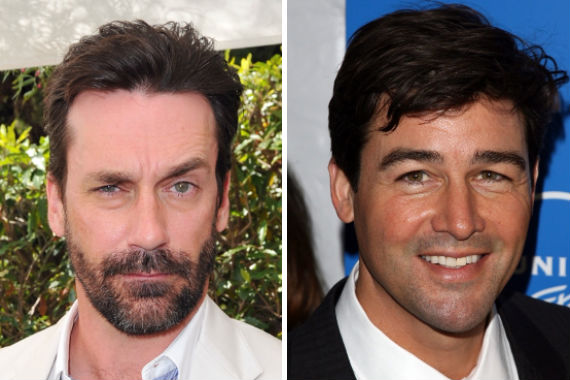 Outstanding Actor, Drama
Should Win: Jon Hamm Will Win: Kyle Chandler
This category belongs to one of two actors in my mind-- Jon Hamm or Kyle Chandler. Hamm is phenomenal in his submitted episode, "The Suitcase," with a range that travels from bitter old man to vulnerable puppy. We see him cry -- Don Draper emotes. This puts the viewer in an odd position. It's similar to watching your dad cry for the first time -- you're not sure what to do, but it's overwhelming to witness. Hamm is a hard act to follow, but Chandler makes a good case for himself in "Friday Night Lights." As the strong-willed Coach Taylor, his range is more subtle, but he runs the gamut from compassion to pure anger all in the flicker of an eye. Plus, as this is the last chance for "Friday Night Lights" to ever be recognized, a win either here or in the Best Drama category would be both appropriate and well-deserved. This doesn't change the fact that I went into this thinking Jon Hamm should win -- I still do. But more and more, the sentimental value of a Kyle Chandler win is appealing. My mind is telling me no, but my heart is saying this is where the Emmys will surprise us.
Calling all HuffPost superfans!
Sign up for membership to become a founding member and help shape HuffPost's next chapter