On Showtime's hit series "Shameless," Emmy Rossum plays Fiona, the matriarch of the dysfunctional Gallagher clan. She has to do some downright disgusting things, including work a sewage cleanup job, to provide for her five younger siblings.
But it turns out that Rossum has a lot in common with her small screen character, as she's not ashamed to reveal her gross quirks like popping her besties' pimples or to share her TMI- experiences with the rest of the world. (We're still LOLing about those gynecologist tweets.)
While on a break from filming, I caught up with Rossum, a celebrity spokesperson for Restorsea, to find out why she's so into zits, how I could get shiny curls just like hers and what beauty tricks she uses on the set of "Shameless."
On her obsession with pimple popping videos...
I love to watch pimple popping videos. Like if you go on YouTube and search "biggest pimple popping" or "grossest pimple" or "world's largest pimple popped," I just think that it's one of the funniest things ever. I mean it's nasty, but really funny.
On the skincare products she applies religiously...
Definitely eye cream and day cream. I like to keep the Restorsea either next to my bed or in the fridge. I'm really into eye cream and keeping that part of my face hydrated, especially as an actor since all of your feelings and emotions come through your eyes. I like to keep that skin soft and supple. [Restorsea] is a natural product that doesn't make me break out, keeps me hydrated and protects my skin so that I can put the money in it, so I won't have to turn to needles later.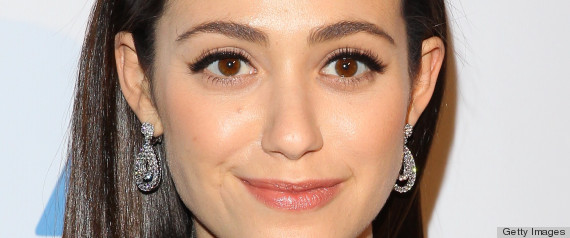 On how she amps up her skincare routine with kitchen staples...
I will sometimes add a drop of olive oil to my Restorsea night cream if I need an added boost of moisture, like during the winter. I'll be traveling to London for Christmas and New Year's, and that's a really kind of snowy and drying place to be, plus traveling on airplanes.
On what makes her hair so incredibly shiny...
I just use a ton of conditioner and hydration products. I use things like natural coconut oil, and Rodin makes a great hair oil. And I kind of just saturate the ends of my hair and only wash it maybe twice a week.
On her best travel packing tip...
I use those pill cases, you know the ones that have the days of the week on them that you think of for your grandma's pills. I'll take lipstick and just take the bullet of the lipstick out and smash it into a Monday and take a different one and smash it into a Tuesday. That way I have seven different lipsticks in a very, very small container to travel.
On what else we'd find inside her travel carry-on bag...
Probably the New York Times crossword puzzle. I don't use an iPhone, I use a Samsung Galaxy. I usually travel with my Fuji X100 camera because I like to take pictures, and I definitely have bobby pins and raw almonds at all times.
On her favorite drugstore beauty product...
I exercise a lot and I think you should take care of your skin afterwards, so I use a Neutrogena anti-acne body wash. Then I use the Restorsea body butter to put the moisture back in.
On beauty tricks she's picked up on the set of "Shameless"...
I like to use eye creams to double as lip balm, cuticle cream and even eye makeup remover. I do that with my makeup artist on set, especially because there is not a lot of makeup on "Shameless." In terms of other tricks I've learned, I like to take the mascara wand and kind of really root it at the bottom of the lash line and zigzag back and forth at the base because it creates this darkness and thickness that almost mimics eyeliner. That gives your eyes sort of an extra pop without just focusing on elongating the tips of your eyelashes.
On the unusual way she's learned to wash her face...
I got really good advice from Patti Pao, who is the founder of Restorsea, and she told me that you have to splash your face 30 times while you're cleansing. And I often find that I don't splash enough. We just think that we're blessed to have clean water, but if you splash many times it will help to take that layer of dirt off.
On her love for Pinterest...
I am more into Pinterest than YouTube in terms of makeup and tutorials. I love The Beauty Department. I like to follow specific makeup artists that I love to get their tips. And I love to look on Pinterest because I don't work with a stylist. So I'll go on Style.com, pull all the dresses that I want and put them on a Pinterest page. And if I have an event coming up or a press junket, I'll just pull from there.
On her worst hair memory...
Earlier this summer, I was considering wearing a fake bang piece for a film that I did. So I took a hair extension and clipped it to the front of my head so that it would hang in front. I pulled the rest of my hair behind my ears, and I cut the hair extension straight across to see what bangs would look like on me. And I was like, "Oh, this is interesting. Yeah, I don't think I'm going to do that." When I unclipped the bang piece, I realized that I had actually chopped off a piece of my own hair. And I had that moment like that girl in the YouTube video when she realized she's burnt off her hair with the curling iron, where you look in the mirror and go, "No! Wait, what?"
Welp. We'll always picture her as this: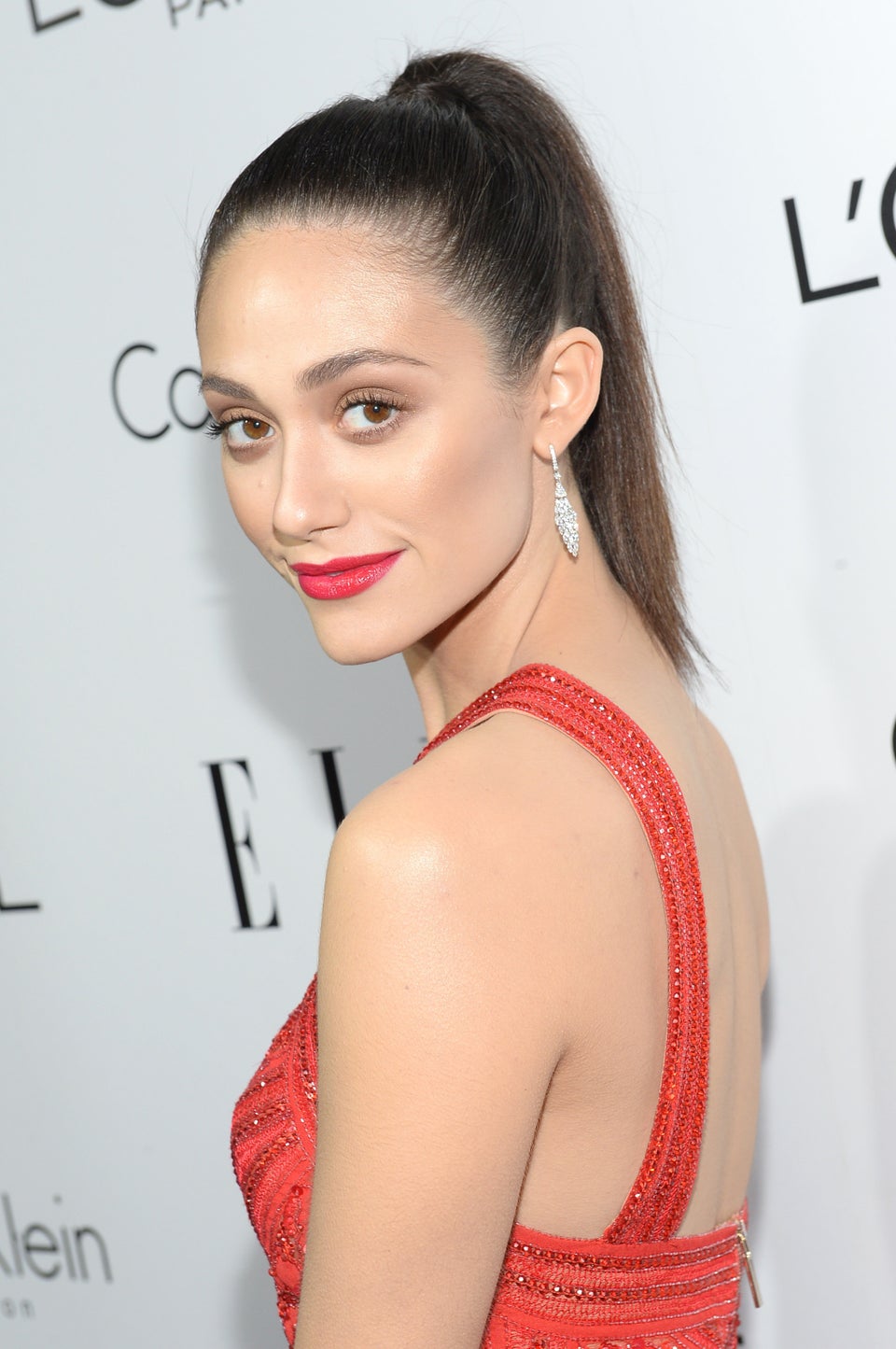 Want more HuffPost Style beauty content? Check us out on Twitter, Facebook, Tumblr, Pinterest and Instagram. (For everything else check out our main HuffPost Style Twitter, Tumblr, Pinterest and Instagram @HuffPostStyle.)
---
Do you have a beauty story idea or tip? Email us at beautytips@huffingtonpost.com. (PR pitches sent to this address will be ignored.)