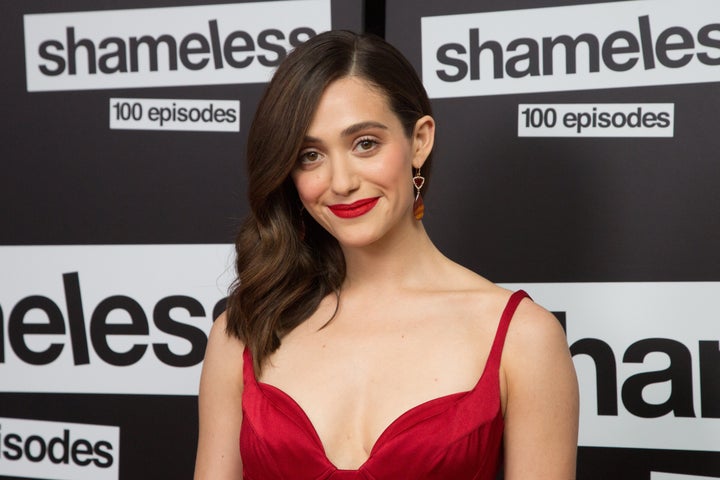 After eight years as the glue that held the Gallagher family together, Emmy Rossum is saying goodbye to "Shameless." 
Ahead of the ninth season, which bows on Showtime Sept. 9, the actress has announced that she's moving on, writing in a Facebook post that definitely did NOT make us cry that the "opportunity to play Fiona [Gallagher] has been a gift."
"Until 'Shameless' came into my life 8 years ago, I led that kind of transient wonderful life of an actor. And I never realized how much I actually craved the kind of continuity that this show has given me," she wrote, alongside a black-and-white photo of the cast early on in the show's run.
"And given all of us in the crew. Season after season I'm amazed that our same crew comes back. And it's not just because it's a wonderfully written, wonderfully layered show," she continued. "There are these real connections, real friendships that bring us back season after season after season."
Rossum went onto explain that because she is an only child, the "Shameless" cast and crew became the big family she had always dreamed of having as they experienced major milestones together on and off the set. 
"We've watched the kids grow up into the strong, talented, independent human beings that they are. I taught Emma to shave her legs," the actress continued. "I was there when Ethan learned to drive. Shanola and Jeremy and Joan and Bill danced at my wedding in New York last year."
She added: "This kind of stability, this family, has nurtured me and made feel safe enough to stretch and grow creatively."
Rossum also paid tribute to the "layered and dynamic" character of Fiona, who became the de facto matriarch of the unruly but lovable Gallagher family.
"I know you will continue on without me, for now," she concluded. "There is much more Gallagher story to be told. I will always be rooting for my family. Try not to think of me as gone, just think of me as moving down the block."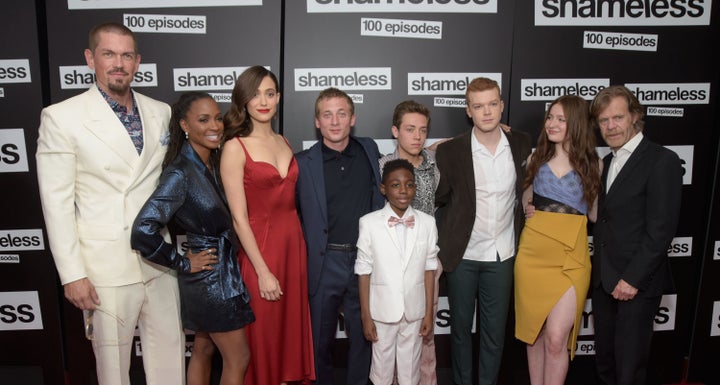 Executive producer and showrunner John Wells confirmed Rossum's departure, writing in a statement to HuffPost that she'll "forever be part of the 'Shameless' family."
"She has been integral to the show's success, from her wonderful portrayal of Fiona to her leadership role on set, as well as directing multiple episodes of the series. We are hard at work now creating a season nine finale for 'Shameless' which we hope will provide a Gallagher-worthy sendoff for Fiona that honors the great work Emmy has done," the statement read.
"It is always bittersweet when an ensemble member decides to move out of the proverbial house, but our door will always remain open for Fiona to return home for a visit, or to move back in. I look forward to continuing the stories of this wildly unpredictable family and all of us on 'Shameless' will miss Emmy and her wonderful Fiona."
Rossum made news ahead of the show's eighth season for demanding pay equal to that of her co-star William H. Macy. Rossum was paid less for years, despite being the clear lead in the series.
As for what lies ahead for Rossum, she's set to star in the action thriller "Hard Powder" alongside Liam Neeson and Laura Dern. 
This story has been updated with a statement from "Shameless" executive producer and showrunner John Wells.
REAL LIFE. REAL NEWS. REAL VOICES.
Help us tell more of the stories that matter from voices that too often remain unheard.
BEFORE YOU GO
PHOTO GALLERY
Celebrity Photos 2017