Emmy Rossum had a Memorial Day weekend filled flowers, dancing and joy.
The "Shameless" actress finally tied the knot on Sunday after a two-year engagement with Sam Esmail, creator of the "Mr. Robot" series. Rossum shared a beautiful photo of her and Esmail standing at a lavish alter of flowers at Central Synagogue in New York City.
Rumors were abound last summer that she and Esmail were already secretly married, but Rossum's Instagram post was well worth the wait.
The pair got engaged in 2015 and took their time getting to the altar. Rossum told E! News that she was just "chilling and enjoying" her engagement.
And maybe enjoying the perks of being a bride-to-be?
The 30-year-old spent a lot of time with designer Caroline Herrera on her gorgeous off-the-shoulder wedding gown. The bride told Vogue the dress had to live up to the grand scale of the wedding and the reception at the Guggenheim Museum.
In fact, the reception inspired the dress.
"I knew I'd be getting married at the temple, which is quite grand, and that the reception would be at the Guggenheim, so we knew that it needed to be a dress that could hold up to that," Rossum told Vogue. "And it was Mrs. Herrera's idea to make it quite modern and fresh, and kind of use the shape of the Guggenheim on the bodice."
The only pair that fit together better than Rossum and Esmail is Rossum and that dress. She looked stunning, even in the goofy reception photos she took with her friends and "Shameless" co-stars.
It looks like Rossum and Esmail took all that time throwing the perfect celebration of their love.
Congratulations to these newlyweds!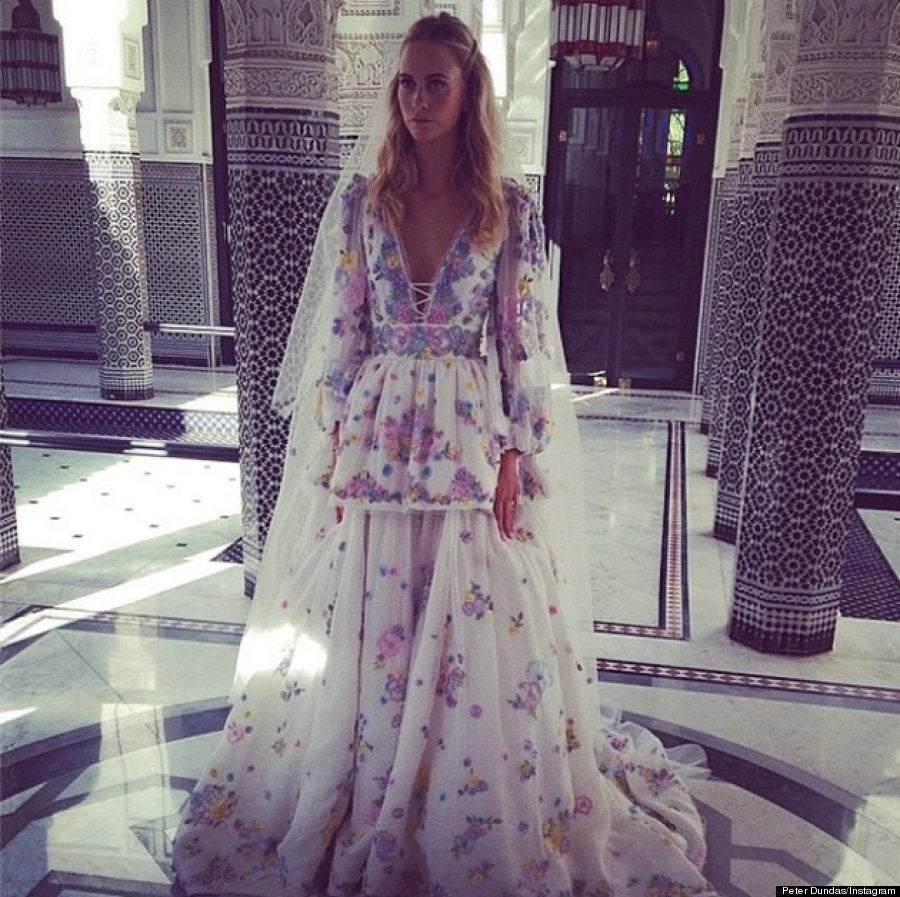 Celebrity Wedding Dresses