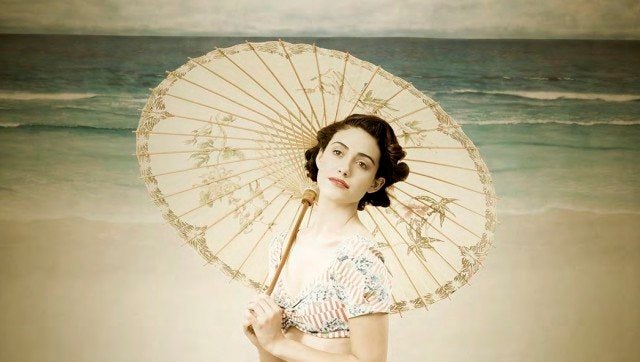 I recently caught up with beautiful actress Emmy Rossum, who just wrapped a movie with Hilary Swank called You're Not You, and a season of Shameless on Showtime. She has also just signed with Warner Brothers Records, and is releasing her first album for the label, Jan 29th.
The title of her album is Sentimental Journey, which is also the name of one of the many great tracks. It is a collection of cool classics and jazzy covers that span from the '20s to the '60s. Emmy's voice and the sound of these old time tunes is really special, rich, vibrant and unique. There is nothing like it today. I believe that is part of the reason Emmy wanted to make this type of album, to share her love of this music to those who are familiar and to those who aren't -- to take you down a musical journey with her. You'll be happy you did, indeed!
Q: Do you enjoy the experience of performing to a live audience?
A: Yes, very much. It is what I grew up doing when I sang in the Children's Chorus at the Metropolitan Opera House. It is so fun for me now, when I get the opportunity to perform live. To share this music that I feel such a connection to, in an intimate setting -- it's a really special thing.
Q: If you could be a fly on the wall and see how your music has an affect on people, would you like that?
A: I am so excited about turning on a younger generation of people who are not familiar with this era of music. So, I'd especially like to see how those people get into it, and respond to it.
Q: Who are a few of your favorite vocalists from the past that influence and inspire you?
A: Bing Crosby, Frank Sinatra, The Boswell Sisters and Judy Garland -- there is a special, almost sad quality to her voice that has influenced me.
Q: Also from those days the women dressed so elegantly and enhanced their femininity in such a beautiful way. Is the wardrobe, the hair and the makeup a big part of creating that retro vibe for you?
A: I think of those times with great nostalgia and fondness for all its glamour and romance. The women took such special care and attention to detail with everything from their hair, to their nails and shoes. So all of those elements are a big part of making it all come to life in a real way. We would source photos to reference different looks for me for video and photo shoots. We check style.com and various costume houses.
Q: Who are a few of your favorite designers with that vintage flair?
A: I really like Anna Sui, Johanna Johnson and Katharine Kidd.
Q: Can you tell me what products help create that flawless, luminescent skin and perfect red lip you have in the album's photos?
A: In some of the album art I was wearing Armani foundation, which gives you a flawless complexion. To highlight, we used MAC Strobe Cream. For my lips, because of all the extreme close-ups, I gave them a good exfoliating scrub with a tooth brush. Then applied my favorite red lipstick, Dior La Dolce Vita.
Q: Are there certain things you do to take care of your voice?
A: They say to stay away from diary and alcohol, but most important for me is to keep it rested with a good humidifier.
Q: Is there a musical instrument that you play?
A: I play the piano... really poorly! I'd like to play the washboard, speak German, make a good Duck a l'Orange -- I'd like to learn just about everything under the sun, if I could.
Q: Do yo let your instincts be your guide for most of your career choices?
A: I am lucky to have a great team of people working with me, they give me their opinions. But in the end, I have to trust what my gut tells me. I know when a certain thought takes over my brain, that's the thing I have to do.
Q: How did your path lead you to acting?
A: I got too tall to fit into the Children's Choir costumes at the Met. So I got myself an agent, and ventured off to work on Broadway.
Q: Each song on Sentimental Journey is tied to a month or season of the year. How did that idea come about?
A: Well, there are just so many great songs from that time period that I thought it was a good way to narrow it down. So I chose songs that fit lyrically or emotionally to reflect different times of the year. But honestly there is so much material that I'd love to cover, that I could have easily done another album. We'll see how things go -- I just might do that!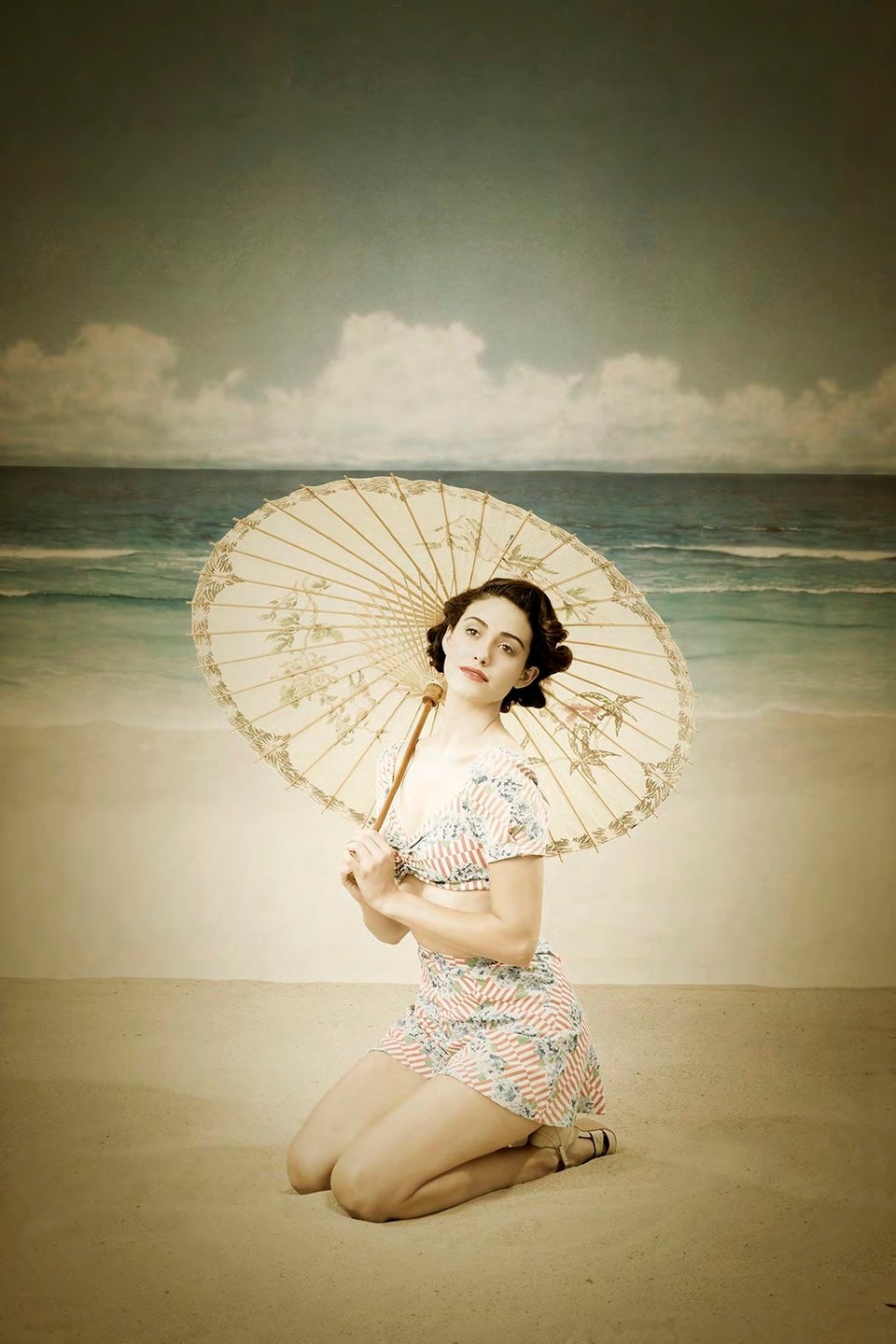 Emmy Rossum Sentimental Journey