The 27-year-old star of the Showtime series, "Shameless," feels no shame in posing topless for photographer James White, who shot the actress for the Esquire spread. In one photo, Rossum wears just a black leather jacket and black undies. In another, she poses in a crop top and flashes her underwear in a pair of unbuttoned short shorts.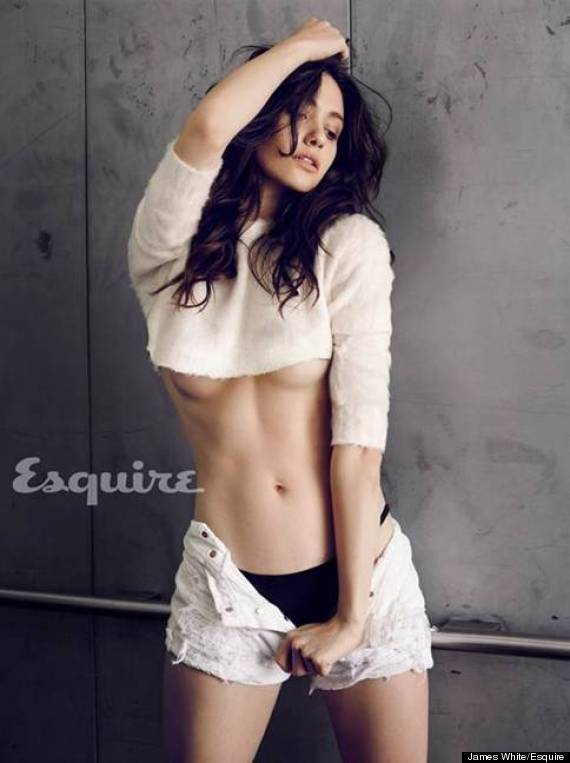 In what turned into an odd interview with with the magazine, which was conducted via Skype ("because she also knows how to use the Internet"), Rossum reveals she's fascinated by the "weirdos" on TLC's "My Strange Addiction," telling Esquire writer, Ryan D'Agostino, "My favorite episode is where the guy has a relationship with his car. An intimate and sexual and emotional relationship with his car."