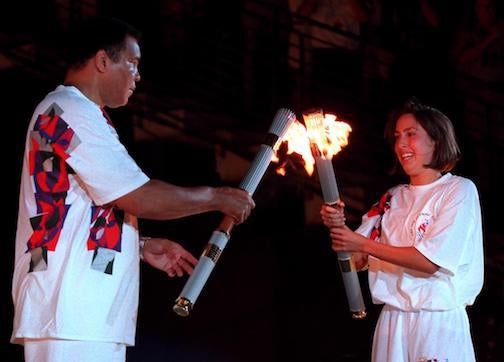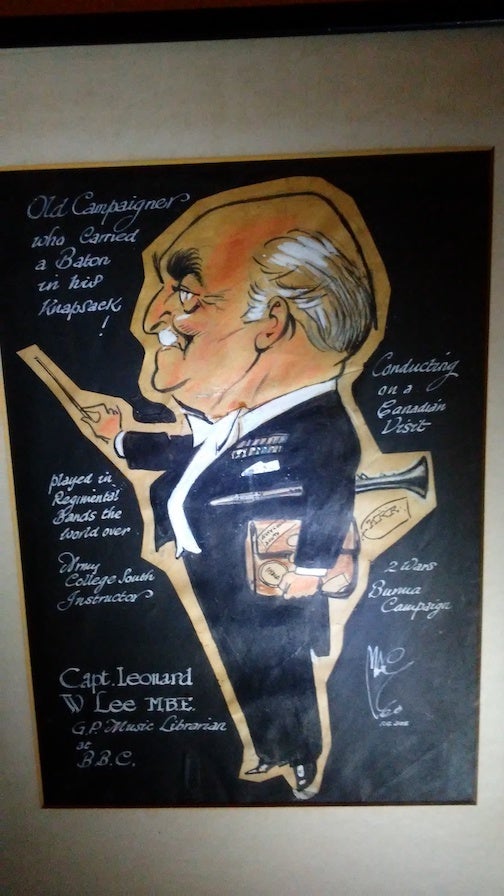 Amiable British-born John Lee, an Emmy-award winning cameraman who worked for ABC Network on numerous shows and on five Olympics, names one of his career highlights as taking the "money shot" of celebrated American swimmer Janet Evans handing the torch over to legendary Muhammad Ali at the opening ceremonies of the 1996 Atlanta Olympics — one of the most poignant moments in sports history.
Previously, he was also on duty as a BBC sound recording engineer, and recorded the announcement that Edmund Hillary had conquered Mt. Everest in 1953 — a "coronation gift" for Queen Elizabeth.
Lee, who admits that ever since he bought his first Leica camera while serving in the British Armed Forces in Germany after WW II, he's always had an eye for composing a shot, while he worked in Britain, Canada and in Hollywood. Along the way, Lee, who's been married to his wife Daphne for almost 60 years, also earned SOC's Lifetime Achievement Award, his guild's prestigious honor.
But Lee has had a lifelong connection to music starting with his bandmaster father Leonard, who earned a prestigious MBE (Member of the British Empire), to his musician brothers, and to befriending Sooke Philharmonic Orchestra Maestro Norman Nelson and helping him set up the Harmony Project Sooke in British Columbia.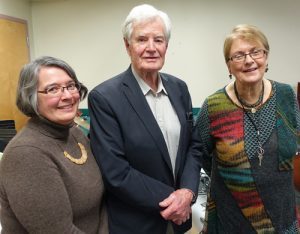 Lee is always on the lookout for beautiful musical instruments that people are willing to donate including two prized flutes he recently took up to Harmony Project Sooke. Lee takes huge pleasure in helping people realize their music dreams. And, even though he's not a trained musician himself, he's been surrounded by music all his life.
Born in Twickenham, England, John's father Leonard took his young family to India when he became a bandmaster. John, only a nipper at the time, was wondrous about traveling to the Far East, explaining:
My father had studied at Knellar Hall and graduated as Director of Music, whereupon he was assigned to the North Staffordshire Regimental Band, and off we went to India. As was custom, the regiment moved every two years and we moved from Madras, to Hyderabad, then Poona and Calcutta. It was exciting. But then things got a little hairy during the War. When the Allies were fighting the Japanese in Burma, my brave father knew the troops could do with some relief from their battle horrors, so he requested his band be transferred to entertain the troops on the frontlines. He and his regimental band performed over 500 concerts near the battle zone, one time within 500 yards of a Japanese position. Another time, they played a concert at Kennedy Peak, performing a piece called 'Voice of the Guns' when a big battle ensued.
And, then, to paraphrase Rick in wartime movie, Casablanca, "destiny took a hand." John continues:
Earl Louis Mountbatten was attending a concert and was about to leave, when my father cleverly played one of the great man's favorite pieces from 'Snow White.' After the concert, Mountbatten told my dad he was suitably impressed but my father admitted he was short on musicians as they were being repatriated or lost for other reasons. Mountbatten immediately said he could fix that, promising that he would enable musicians anywhere, who wished to transfer to the band, to do so. The band was renamed the Eastern Command Military Band, which it remained until the end of hostilities. Both my older brothers joined the band as 'bandboys' and experienced an incredible and unpredictable life in Burma. Alex, a trumpeter, became a bandmaster himself and was also selected as one of the silver trumpeters for Princess Margaret's Wedding. My brother Ken became a concert clarinetist and eventually moved to Cape Town with the Symphony Orchestra. And, for his efforts in Burma, my father was awarded a well-deserved MBE by King George.
For his dad's 75th birthday, John surprised him by taking him to meet Lady Pamela, the youngest daughter of Mountbatten. John recalls telling Lady Pamela that Leonard and Earl Mountbatten had had "an enviable relationship" that revolved around their love of music.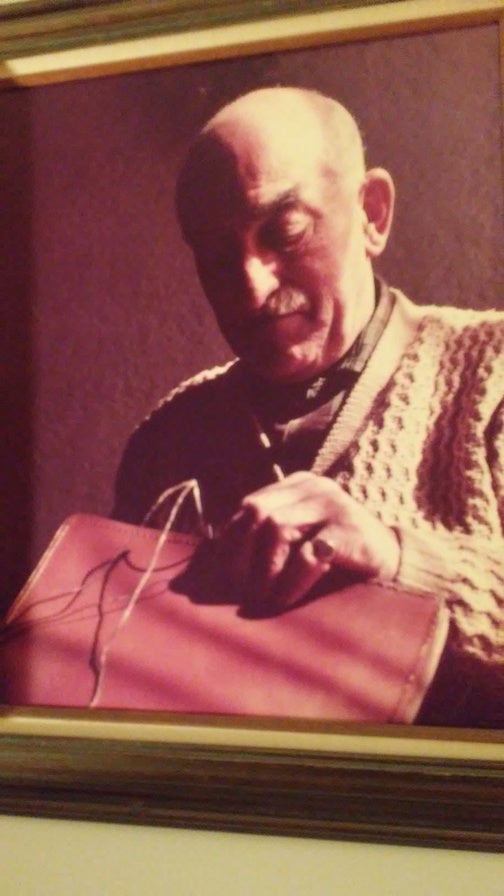 Now, John Lee has taken up his father's baton by helping young people, like those involved in the Harmony Project in LA and Sooke, to achieve healthy growth and development "through the study, practice and performance of music."
Inspirational Dr. Margaret Martin is the founder of Harmony Project Los Angeles, a program that has provided instruments and tuition-free music lessons to thousands of children as a means of positive youth development and social inclusion. Lee had developed a musical friendship with Martin and was impressed with her program. So, he invited his friend, Norman Nelson, the founder and music director of the Sooke Philharmonic Orchestra to come visit LA. Nelson had been a founding member of the Academy of St. Martin in the Fields chamber orchestra, created by Sir Neville Marriner in 1958. Both were longtime friends, and Lee invited Nelson to enjoy a Disney Hall concert directed by Sir Marriner. Through Lee, Nelson also met with Dr. Martin during that visit.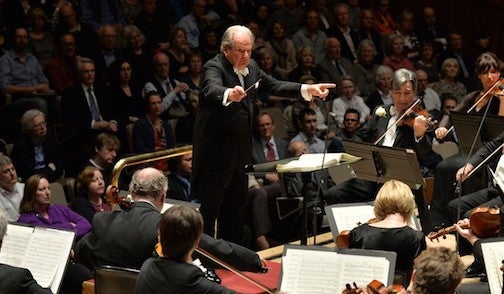 The Harmony Project LA was inspired by Venezuela's highly acclaimed "El Sistema," a music education program that Gustavo Dudamel, current musical director of the LA Philharmonic, had his musical beginnings in. Lee knew Nelson wanted to create a similar program in British Columbia, and his introductions led to the creation of Harmony Project Sooke.
Lee has enabled significant financial funding, and also taken over 15 prized instruments up to the Sooke program. And, he and Daphne continue to attend music concerts performed by the likes of LA's Colburn School of Music.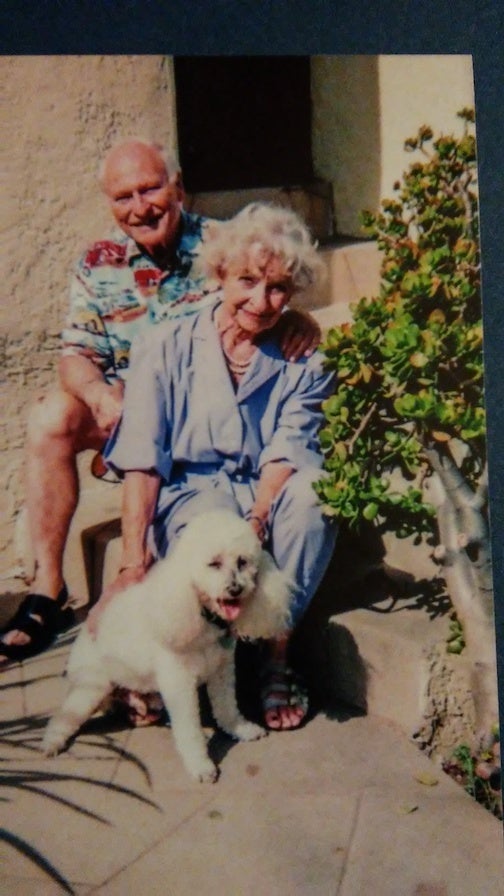 His celebrated camera days are over, but he does recall working for PBS which was televising the LA Philharmonic concerts from the Dorothy Chandler: "The director wanted a small gent, and I fit the bill. So they set me up on a dolly with my camera right inside the orchestra. I was formerly dressed, so I was inconspicuous as I did my work. My father, the 'Old Campaigner,' would've been chuffed."
For John Lee, if music be the food of love, play on...
Related
Popular in the Community