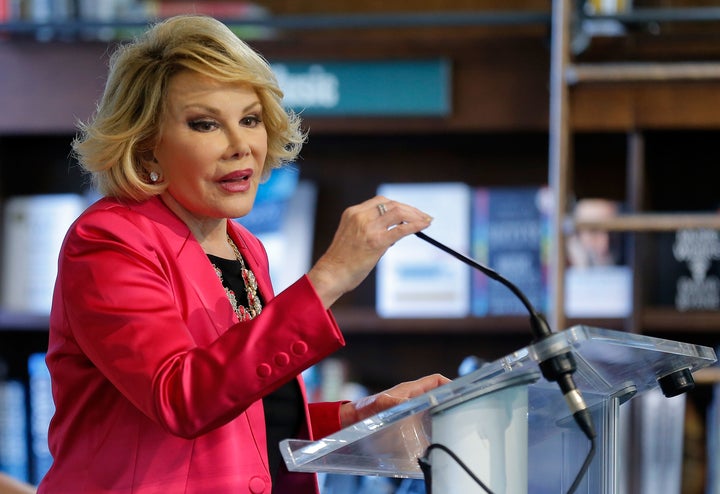 Sunday's Emmy viewers said goodbye once again to Joan Rivers, Leonard Nimoy and the other entertainers who've died throughout the past year. Set to the sounds of "Somewhere Over the Rainbow," the tribute spotlighted the following people:
Mike Nichols, Polly Bergen, Jerry Weintraub, B.B. King, Wes Craven, Gary Owens, Clark Terry, Anne Meara, Taylor Negron, Jack Rollins, Martin Milner, Bud Yorkin, Stuart Scott, Brandon Stoddard, Marv Adelson, Bob Simon, Patrick Macnee, Harris Wittels, Glen A. Larson, Stan Freberg, James Best, Jenna McMahon, Harve Bennett, Ed Sabol, Ann Marcus, Joan Rivers, Ernest Kinoy, Marty Pasetta, Gilbert Lewis, Albert Maysles, Sam Simon, Jack Carter, Dick Van Patten, Ian Fraser, Jan Hooks, Elizabeth Pena, Howard Lipstone, Frank Gifford, Judy Carne, Ray Charles, Rod Taylor, Donna Douglas, Richard Dysart, Joseph Sargent, Edward Herrmann, Jayne Meadows, Alex Rocco, Dean Jones and Leonard Nimoy.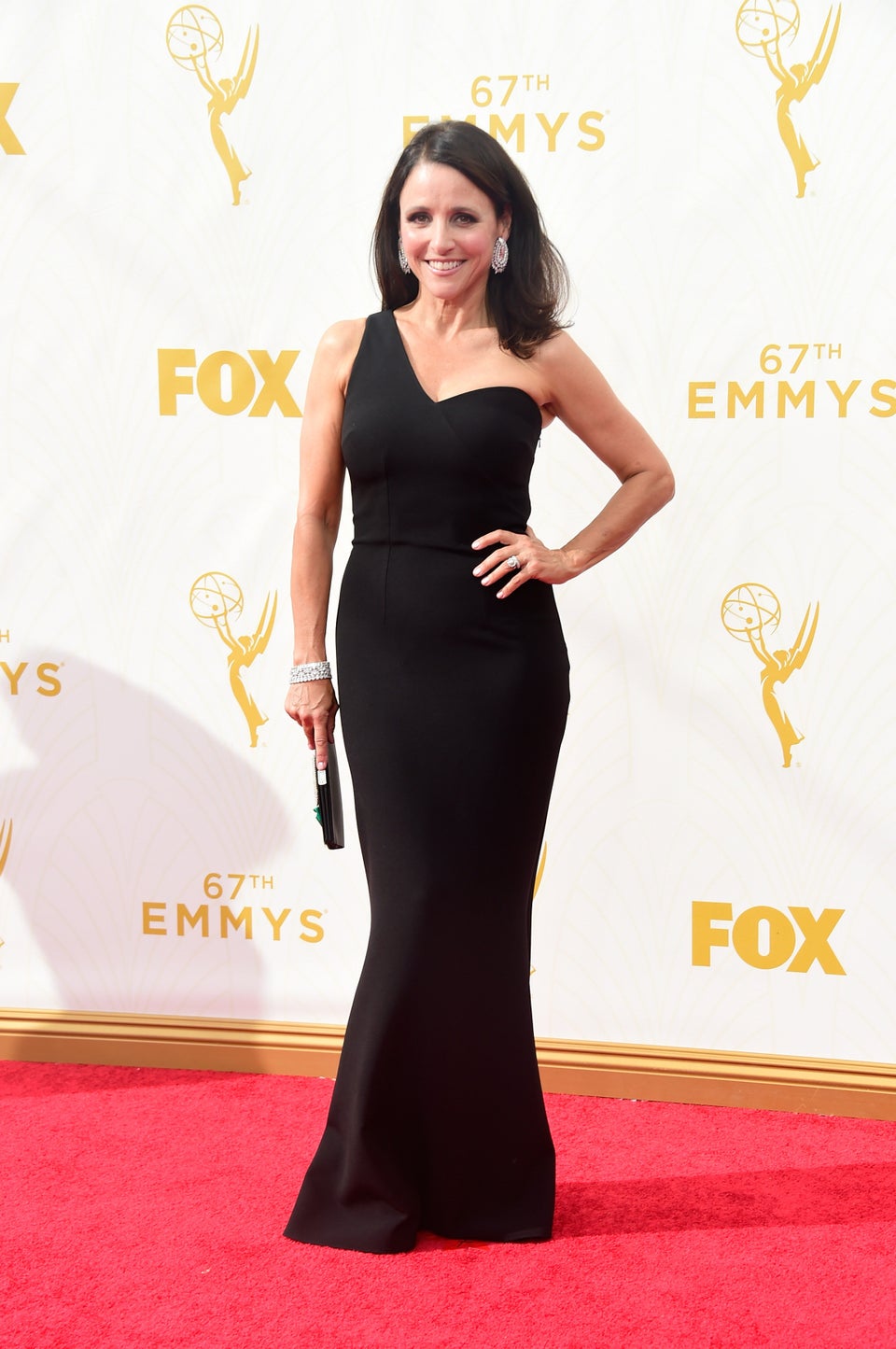 Emmys Red Carpet 2015
For a constant stream of entertainment news and discussion, follow HuffPost Entertainment on Viber.