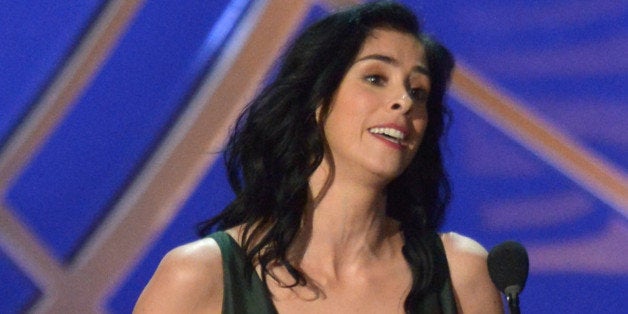 There were some high-profile wins for female writers and directors at the Emmy awards on Monday, but that doesn't mean we should be celebrating.
Moira Walley-Beckett took home the award for Outstanding Writing for a Drama Series for "Breaking Bad," Gail Mancuso snagged the win for Outstanding Directing for a Comedy Series for "Modern Family" and Sarah Silverman won the Emmy for Outstanding Writing for a Variety Special for "Sarah Silverman: We Are Miracles."
But while we applaud these fantastic women for their work -- and the fact that they're being recognized for it -- we cannot walk away from Monday's Emmy Awards thinking we're at a good place for women in Hollywood. As the Women's Media Center pointed out in July, women make up just 26 percent of this year's total nominees. And when it comes to writing and directing categories, the numbers get even worse. Via the Women's Media Center:
There are six awards for writing and women comprise only 20 of 130 nominees (15 percent); in the directing awards categories, only four women were nominated, compared to 31 men (11 percent).
In the categories of Outstanding Directing For a Drama Series, Outstanding Directing for a Variety Series, and Outstanding Writing For a Miniseries, Movie or a Dramatic Special, there were a total of zero female nominees.
If we're ever going to see new types of viewpoints, characters, bodies, sexualities, races and genders represented on TV, we need to diversify the types of people calling the shots offscreen. We can't let a few notable (all white) female wins distract us from the bigger picture.
If anything, the Emmy show itself proved how far we are from a place of gender equality. During the Television Academy president's speech about diversity on TV, Sofia Vergara was literally showcased as "something compelling to look at" on a rotating, elevated pedestal. Nothing quite undermines a man's message of improved representation like a woman simultaneously being objectified one step to his right. Elsewhere in the evening, Stephen Colbert congratulated his writers on their Creative Arts Emmy for Outstanding Writing for a Variety Series with the line: "I'm so proud of those guys and one woman -- sorry for that for some reason."
Does he really not understand why?
A lack of diversity in writers' rooms leads to the same points of view informing the majority of stories we eventually see onscreen. This in turn validates a very specific subset of people's lived experiences (mainly straight, white males), and marginalizes (and often reinforces negative stereotypes against) those that don't fit the traditional "norm." As "Precious" star Gabourey Sidibe said: "If I see myself on screen, then I know that I exist." Put in other words by The Box Scene Project:
Due to lack of representational equality, our media is often teaching that LGBTQ, female, minority, and/or disabled persons either do not exist or exist only in accordance with specific, and often negative, stereotypes. This lack of representation is not only harmful to the self-esteem and self-worth of underrepresented groups, but also reinforces negative ideas about marginalized groups in the minds of dominant groups.
To viewers at home, the troubling gender inequality at the Emmys may not be glaringly apparent. After all, we see many female actors take the stage to accept awards all night. But we have to remember that most of those wins are in all female categories. As much as we love Julianna Margulies, we can't go home from a night in which white men dominated both nominations and wins, and women were blatantly objectified and disrespected, and call it a success.
We should all give a huge congratulations to the the women who were recognized at this year's awards. But next year, we should hope for much better.
Before You Go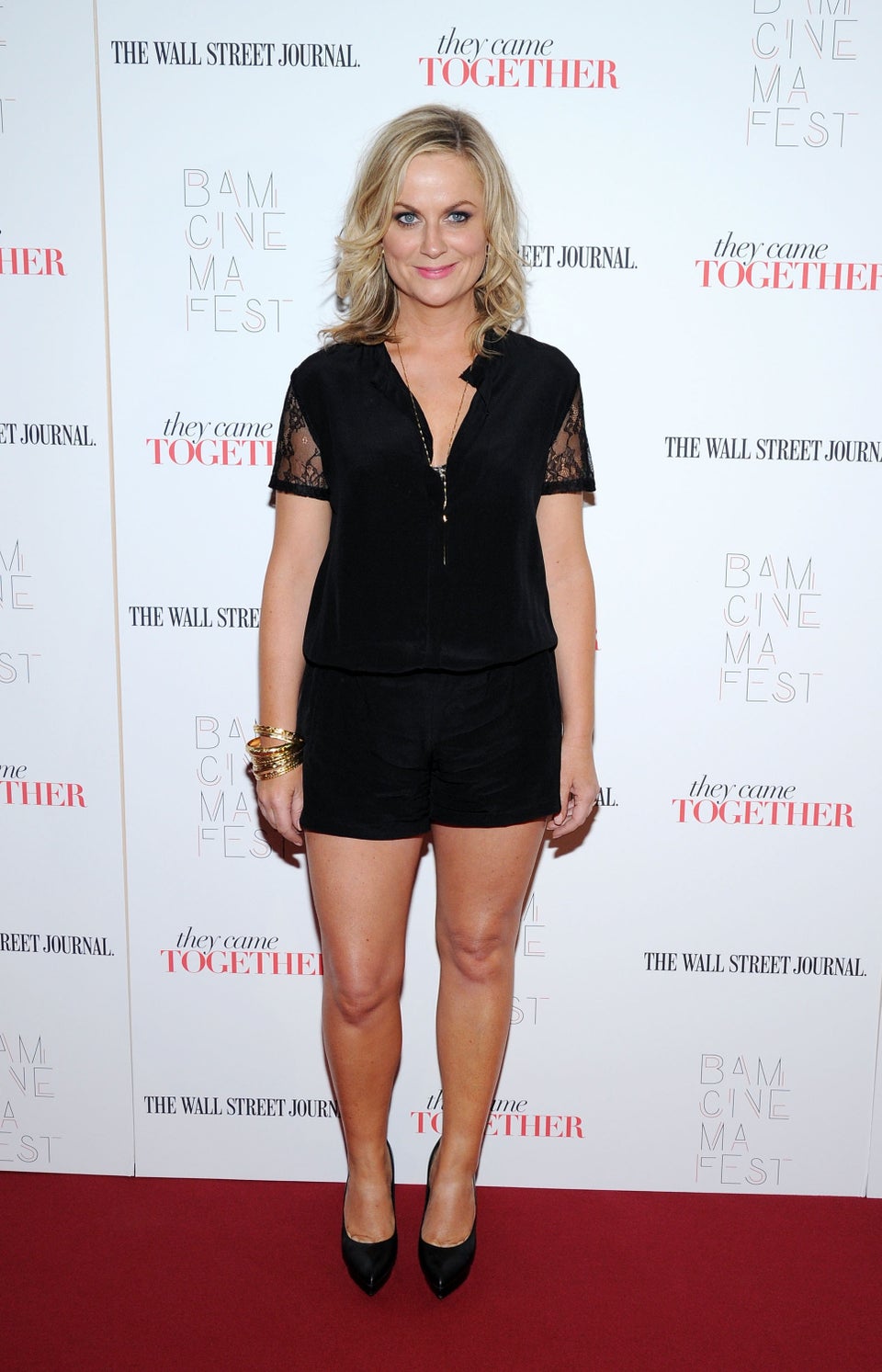 2014 Emmy Award Nominees