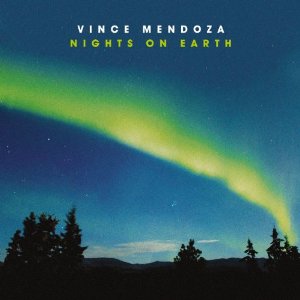 A Conversation with Vince Mendoza
Mike Ragogna: Vince, you've got a new album, Nights On Earth.
Vince Mendoza: Yes. I'm happy that it's finally here after a long process of putting the project together. It's finally available everywhere.
MR: It's been a while since your last one, Epiphany, was released. And this time out, you've got a pretty impressive guest list.
VM: Yeah. The idea of this record--besides concentrating on my own compositions--was to really embrace the various musicians that I've met over the years and to invite my old friends to participate in my music. I also worked with some new people that I hadn't worked with up until now. It's a reunion of sorts, and I invited some new people to come to the party.
MR: And this party includes John Scofield, John Abercrombie, Joe Lovano...so many others. You're based in California, right?
VM: I'm based in LA, yes.
MR: And you do your fair share of arranging in addition to your other work.
VM: I do. For the past several years, as well as arranging for pop CDs, I've been the chief conductor of the Metropole Orchestra in the Netherlands, which is the only full time symphonic jazz and pop orchestra in the world. So, we do a lot of jazz, pop, and world music. I am also fairly active in European pop and jazz projects. I have a lot of miles under my feet and I've worked with some great musicians from around the world, so this album was an opportunity for me to try to grab a few of them to work on some of my music.
MR: What was the mission in creating this album?
VM: Well, there really wasn't that much of a concept when I first started working on it. The only concept was to get back to my own work and improvisations and approach to writing songs. It was a chance for me to get back to writing songs the way I wanted to. As the songs came together and I started making choices about what I was going to use and play on it, a certain theme started to creep up. The theme turned out to be thinking about the people that I had worked with over the years and the experiences that I've had, and how different styles have influenced me. That was really the theme that started to present itself as the songs started to come together.
MR: It also seems that you made this album more centrally focused than a collection of songs. This seems more like a song cycle.
VM: Well, it's probably one of the more lyrical recordings that I've ever done. I really tried to concentrate on melody and making a good frame for each song. I tried to feature artists in a lyrical way. I also tried incorporating pieces with vocals and lyrics, which is a new exercise for me. Of course, working with vocalists for so many years before this made it a little easier, but putting it in the context of my own music is a new thing for me.
MR: Nice. A very beautiful piece from the album is "Shekere." Can you tell us a little bit about that song?
VM: Well, I recorded that session in Paris with Karim Ziad from Algeria and Nguyen Le, Stephane Guillaume on saxophone, Christian McBride on bass, and Tom Diakite from Mali, who sings the vocals in his native language. It's a very special and vital piece that we recorded in Paris.
MR: Great. Would you say that the title of this album Nights On Earth was inspired by "Poems Of The Moon"?
VM: Well, I'm not sure. It's all a part of our experience here on earth. I think that the idea of that title came from my travels. As a musician, you spend many nights traveling from one place to another. It comes from the thought of spending time playing music on stage and in cabs, and on buses--looking at the street lights going by and thinking about your experiences, then heading back home, maybe traveling across the earth to get there. That's the life of a musician. This particular piece is also, as I said, very lyrical. It allows me to write in a little more of an expansive sense than some of my other pieces.
MR: You've done quite a bit of orchestrating for some great artists including Joni Mithcell. I feel that your orchestrations on her albums Both Sides Now and Travelogue helped her become reinterpret her material as the mature artist we heard on those projects. Were you mainly focused on the messages and meanings of that music when you were putting those orchestrations together?
VM: Absolutely. That had to be the starting point for those records, particularly for Travelogue because we wanted poetry and the meaning of the lyrics as well as the narrative of the whole piece from the beginning to the end. We didn't so much want to focus on what the original songs were about when they were first recorded. We wanted to think about writing tone poems, about the lyric, what the lyric meant, and what all of the songs meant taken together. In contrast, the first record that had mostly standards was really about finding points of departure musically that we could grab on to. For example, doing Gordon Jenkins, Gil Evans, Brahms, or Strauss--anything that gave us a point of departure stylistically to identify each song. Travelogue really had a lot more to do with the poetry than what we were going to do with those songs. I think it was a mutual inspiration, really. The poetry is so strong and beautiful that I couldn't help but be inspired to create a frame that would inspire her to sing it.
MR: Yes, totally. And she thoroughly reinvented those songs as she melted into the richness of your orchestrations.
VM: Well, I think it was also a different point of view than what the originals put forth. Having a different orchestration helps, and maybe even a different harmonic language to accentuate the meaning of the poetry in a different way.
MR: I did kind of feel that "Both Sides Now," and "A Case Of You" would have made Travelogue feel more complete
VM: We probably wouldn't have done the album Travelogue if those songs that you mentioned didn't work so well on the first album. I think the fact that we realized what we could do with all of her other songs after those songs were done with an orchestra made the desire to do Travelogue automatic. We had to dive into that body of work to make it special.
MR: Vince, you've also worked with some pretty great producers including Larry Klein on Travelogue. Is a good producer an added bonus for you or mandatory in order to capture each individual artist's style and how it relates to the music?
VM: In a perfect world, you're working with a producer that you can communicate with very specifically--someone you can pass ideas back and forth with creatively to decide what can be done with a particular artist and text. You should be able to talk about what you want to say or feel or what you want the listener to feel. The good thing is that working with Larry, we had similar points of departure musically and artistically, so we were able to very easily communicate what is needed on each song. So, with each artist, obviously, the music is very different, their "voice" is different, the poetry is different, so you need to paint it all like a different painting.
MR: Working with a wildly imaginative artist such as Bjork must have been an interesting challenge.
VM: It was. It's a similar idea there, except that I was working with Bjork directly on most of the creative aspects of writing. She was much more open and a little less focused on what she thought I should be doing. She gave me a fair amount or freedom to explore different approaches to writing her songs. Of course, a lot of it was electronic and done ahead of time with the people that she was working with.
MR: Nice. You also worked with Elvis Costello.
VM: Yeah. We did a project with Elvis at the Metropole many years ago. His partner Steve Naïve was the pianist, so we did some of his music with the orchestra, which we recorded live at the North Sea Jazz Festival.
MR: Getting back to Nights On Earth, you contributed more with the lyrics.
VM: Yes, more than before. Epiphany was, I feel, a more lyrical project, but it was a lot more expansive in terms of the orchestra and the improvisation; there was a lot more attention on improvisation and orchestral textures on that project. Nights On Earth was a lot more focused on tunes, lyrical writing, and making a frame that would feature the soloist in a way that would compliment what they would have to contribute to the record. When you ask someone to play on your record, the best case scenario is that you have material that will inspire them to play or sing the way that they want to play or sing.
MR: Which song or songs on this album feel the most personal to you?
VM: The piece really pointed me in the direction that this album went is "Gracias." It's a very simple piece and very meditative. It centers around the organ and the batá drums. For me, the history of the use of the batá in Santeria--the melding of the Nigerian traditions, Cuban music, and Catholicism and how it related to my background growing up Catholic--was always very interesting to me. So, that piece focuses on the meditative nature of the batá and the guitar. John Scofield's guitar solo on this piece is just exquisite and lyrical and soulful at the same time. That is, I think, one of my favorite pieces on the record.
MR: Do you have any wisdom you'd care to impart on new artists?
VM: My advice to new artists is to be yourself and to try to draw from your own experiences to create original music. At the end of the day, what you're going to be asking yourself is what you'd created in your artistic life and hopefully the answer will be that you've come up with something that is completely you and your feelings and approach. In turn, I think your colleagues and fans will respond in the best possible way. To come up with honest music is what I aspire to do every day, and that would be the advice that I give to new artists coming up.
MR: Is there anything that you know now that you would like to go back and tell yourself when you first began?
VM: Well, I grew up listening to the radio. I, of course, studied instruments as a young person, but my start really came from listening to r&b and soul on the radio. When I heard all of those pieces when I was younger, I always thought that I wanted to be a part of that. I wanted to be in the studio, working with an orchestra, writing great tunes for great artists. That inspired me the most. When I look back on what I've done so far, I am so happy that I've been able to work with a lot of different great artists and make some great recordings. I'm hoping that will continue and that I'll have similar experiences over the next years of my career. And I hope to continually be inspired by the community of musicians around me.
MR: Will you be touring to support this new album?
VM: Well, you might have heard that times are hard economically. (laughs) Right now, it's difficult to bring large groups on tour, but I'm thinking about scheduling some concerts in various parts of the US. We're also going to do a little tour of some European festivals this summer. If the gods are smiling down on us, we may be able to bring this music to the stage. (laughs)
MR: I'm sure the gods are with you, Vince. It was great chatting with you today. Thank you so much for taking time out of your schedule to chat.
VM: Thanks so much for having me, Mike.
Tracks:
Otoño
Poem Of The Moon
Ao Mar
Conchita
The Stars You Saw
Addio
Shekere
Beauty And Sadness
The Night We Met
Gracias
Everything Is You
Lullaby
Transcribed by Evan Martin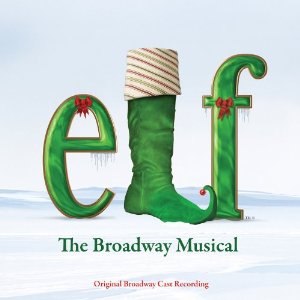 A Conversation with Matthew Sklar
Mike Ragogna: Matthew, can you tell us about your thoughts on the movie Elf when you first saw it?
Matthew Sklar: Well, I first saw the movie in 2003 sitting in a theater by myself, laughing my butt off. I thought it was the funniest movie I'd ever seen and the story was so heartwarming. I remember floating out of the theater thinking it was such a great movie and that Will Ferrell's performance was great. I loved all of the casting in the movie--Ed Asner as Santa, Bob Newhart as Papa Elf, and all of the great actors made for such an incredible movie. I just had a great time.
MR: How did you get commissioned to compose the music for the stage version?
MS: My writing partner and I, who have been working together since college, wrote the music for The Wedding Singer, which was on Broadway in 2006. The week we opened, Mark Kaufman, who was one of the producers of that show and who also worked with New Line Cinema came to us and said that New Line owned the rights to the Elf story and was thinking of making a musical out of it. I think we both said yes before he even finished his sentence because we both loved the movie, and I love Christmas even though I'm Jewish. (laughs) So, we jumped at the opportunity when it was presented to us.
MR: And The Wedding Singer was nominated for a Tony Award.
MR: Congratulations on that. What was that whole process like?
MS: It was such a blast, we had such a great time. We worked on developing that for about three or three and a half years. We also had such an amazing cast led by Stephen Lynch, who is an amazing stand-up comedian and writes his own fantastic songs. He sort of had his own take on the character of Robbie Heart instead of doing an impression of the movie. Whenever you take a movie and make a stage adaptation, you have to make it it's own entity, you don't want impressions of people because that just doesn't seem to work. We had a wonderful time making that. We took the show out of town to Seattle and worked on everything and made changes. It was a really special group of people. Most of us are still very close, and The Wedding Singer gets done all over the world now, and we'll go to see productions in other countries. Sometimes, we'll even see kids productions. Without a doubt, almost every time, the cast comes to us and tells us how much fun they're having doing it and how much the audience is enjoying it. It's really gratifying to see how well the show is doing five years later.
MR: What is the process like when you undertake a project like this?
MS: Usually, before we start writing any songs, we sit down with whomever is writing the book and we outline the show. Before we write any of the songs, we really want to see where the songs lie and what the shape of the whole evening is going to be. That way, you can make sure you don't have three songs with the same tempo in a row. If you write them out of order and out of context, you can get yourself into trouble. We like to have an overview of the entire show, then we pick the moments where we think a song should be. We try to work on the songs that feel the most natural first. For the actual writing of the songs, the process is the same about 50% of the time. In an up tempo song, Chad usually like to write the lyric first, and if it's more of a ballad usually I like to go first because it's more musically driven.
MR: So he'll come to you with lyrics and you'll write music for it?
MS: Absolutely. And there are some times that we have to go back and forth many, many times. Then sometimes he'll give me a lyric and that's exactly what winds up being in the show.
MR: Amazing. And I suppose the inverse is true when you give him music?
MS: Sure. The beautiful thing is that we've been writing together for almost 19 years now, so we used to have to get on the subway and run to each other's apartments and work. Now it's much simpler because I can record something and make an MP3 of it, and send it to him instead of having to schlep up to his place. We can go back and forth over the internet very quickly and that's helpful. We actually wrote a song called, "Just Like Him," that we decided we needed right before we started rehearsals for the Broadway production while Chad (Beguelin) was in Paris and I was in New York. We all realized at the last minute that we needed to write this song, so Chad and I were able to do most of that work across the Atlantic via the internet. It was kind of crazy.
MR: And you've kind of become the go-to-guys for musical conversions of movies.
MS: Yeah, we're very fortunate. Before we wrote The Wedding Singer, we mostly wrote obscure little black box musicals. Eventually, some of them got the attention of some Broadway producers and a woman named Margo Lion saw one of our small one-woman shows and found us and told us that she really wanted to work with us. This happened probably in 1999, I think. It took a while for us to find something to actually work on together, and in the meantime, she produced the monstrous hit Hairspray. That's kind of what led us to The Wedding Singer. Non of us anticipated saying that we were going to take movies and turn them into stage musicals. But my feeling about the whole thing is that if it's a good story, then it's a good story. Rodgers and Hammerstein's musicals were even based on something else. A musical that is truly written from nothing is very rare. They happen, certainly, but most other musicals are based on some other pre-existing material.
MR: That's true. For contrast or maybe context, it's as if it's better to start from a piece that people already relate to before adding people suddenly dancing and singing.
MS: Sure, I understand that. It's also just good to have a pre-existing structure in place. Then you can work with that instead of coming up with something when there are infinite possibilities. I mean, it certainly is gratifying when that works, but musical theater seems to be a more adaptive form.
MR: Now that you've seen this musical come to life, is it everything you dreamed of and more?
MS: It's been a joy to work on. The people that we've gotten to work with on this show are heroes of mine. Tom Meehan, who wrote the book, also wrote the books for Annie, Hairspray, and The Producers, and those shows were all monster hits. Then there was Bob Martin, who also made a big splash on Broadway as "Man in Chair" in The Drowsy Chaperone on Broadway, who is also a great writer and performer. Then there is Casey Nicholaw, our director and choreographer--who just won the Tony Award for Best Direction for The Book of Mormon--was also a joy to work with. It's just been so wonderful. Then there's out cast who is just brilliant. It was amazing going to the theater last year and seeing packed houses and seeing the audiences go crazy. It was also great to see little kids going to the theater for the first time and really paying attention. Sometimes, we'd speak to the parents at intermission and they'd be amazed that their kids were actually paying attention. The kids were mesmerized by it. It was really fun seeing the whole thing come together. And the beauty of a Christmas show is that Christmas happens every year, so hopefully, we can see it in many different places for many years to come.
MR: That's fantastic. What was it like working with Phil Reno?
MS: Phil is our music director and vocal arranger, and he's fantastic. He has so much energy and is an amazing conductor and vocal arranger. The big choral vocal arrangements in this soundtrack like "The Story Of Buddy The Elf" or "Nobody Cares About Santa" have these glorious vocal arrangements that make our cast sound great. Watching him lead an orchestra is great because he has such fantastic energy that you can tell that the orchestra loves playing with him--it's really very joyous. It was a great collaboration. He's a really terrific guy.
MR: You've also been associated with some big Broadway hits. You served as assistant conductor for 42nd Street, Putting It Together, and Titanic. What were those experiences like?
MS: Well, Titanic was the first show that I was with from the very beginning. I was very young and got very lucky as a freshman at NYU and got myself a job as a substitute keyboardist for Les Miserables when it was still running in New York. So, I sort of got involved in that world very early on through just meeting people through a high school, pre-college program that I did at Julliard. My freshman year, I started playing Les Mis, Miss Saigon, and the Guys and Dolls revivals, two revivals ago with Nathan Lane and Faith Prince, which was, incidentally, at the same theater that both The Wedding Singer and Elf played, which is kind of a fun thing.
MR: So, I guess you're kind of committed to this whole musical theater thing.
MS: Yeah, I think I'm stuck. (laughs) I'm stuck in the Broadway world, which is just fine with me.
MR: Matthew, do you have any advice for any budding musical theater composers or artists in general?
MS: I think the best thing to do is stick to what you know. If you're an actor, act. If you're a pianist, play. Also, try to work on every project that you can. Everybody has got to start somewhere, so if you have an opportunity to put on a show at your school, do it. Experience is really what keeps getting you someplace, and you learn by doing. This is really one of the few industries where with each new project you complete, you take away brand new information and people. With every project I do, I usually find people that I want to work with on my next project, and then I take them with me for the rest of my life. I have accumulated a team of people that I love, trust, and feel comfortable with as I move on to whatever is next. I think that's something you can only do by doing as much theater as possible.
MR: Since we see recording artists appear on Broadway more frequently now, do you have any advice for those artists looking to make the transition?
MS: Well, I think it's great if you're a great singer, but if you want to be a part of the musical theater world, you have to make sure you're going to acting class and dance class. These days, you kind of have to be a triple threat to be working in musical theater--that's the way Broadway is heading because there's so much movement in shows now. My advice would be to concentrate on the acting and dancing if you're already comfortable with the music part.
MR: Nice. With all of the success you've had so far, could any of that equal having one of your songs on The Mickey Mouse Club?
MS: (laughs) The song I had on The Mickey Mouse Club was a stellar moment for me. That was actually the first song that I had ever written that was performed anywhere besides my Junior High School. It's a song called "Tomorrow Is Calling," and I wrote it for my junior high graduation on a whim. My parents have always been very supportive, so for one of my birthday presents, I split the cost of a four-track recorder and recorded a little demo of this song of me playing and singing and sent it off to the show because I knew they performed original music on every episode. About a month later, I got a call saying that they wanted to do the song and fly me down to have me on the show. They even gave me a Mickey Mouse Club Hall of Fame trophy, which I am staring at on my bookcase right now. (laughs) They fully produced the song, and I got to be on it, and they paid me $100. It was very exciting.
MR: You're also the proud owner of some other awards including ASCAP's Richard Rodgers New Horizon's Award, the Gillman Gonzales-Fala Musical Theater Award, and the Jonathan Larson Performing Arts Foundation Award, right?
MS: That's right. There are a bunch of organizations in New York that are supportive of young writers and they know how hard it can be. If you're spending your life writing musicals, there isn't always a lot of money. Some of these awards are given by nomination, some by application, but they're so helpful to just help get you by. It's also a very nice pat on the back saying, "Keep doing what you're doing."
MR: Do you have any predictions about how long Elf eventually will run on Broadway?
MS: Well, we hope to be back next year. Unfortunately, this year, we weren't able to get a theater that was the right size. Hopefully next year, we'll be back and we hope to have a lot of different productions starting all over next year. We're very lucky to have Warner Bros. producing the show, and hopefully, we'll be back from next year on. This winter, we'll also be doing some selections from the show in Indianapolis at Yule Tide with the Indianapolis Symphony Orchestra. I think there are 28 performances, and we're very excited to fly out and see those.
MR: Are you working on any other projects now?
MS: I'm working on two things right now that are in the very, very early creative stage, so I'm a bit too superstitious to talk about them. (laughs) But I'm very excited about them both and they are keeping me very busy.
MR: Awesome. Matthew, thank you for taking time to talk with us. Best of luck with Elf.
MS: Thank you so much, Mike.
Tracks:
1. Overture
2. Christmastown
3. World's Greatest Dad
4. In The Way
5. Sparklejollytwinklejingley
6. I'll Believe In You
7. In The Way
8. Just Like Him
9. A Christmas Song Elf
10. World's Greatest Dad - Reprise
11. Nobody Cares About Santa Elf
12. Never Fall In Love (With An Elf)
13. There Is A Santa Claus
14. The Story Of Buddy
15. Nobody Cares About Santa - Reprise
16. A Christmas Song - Reprise
17. Finale
Transcribed by Evan Martin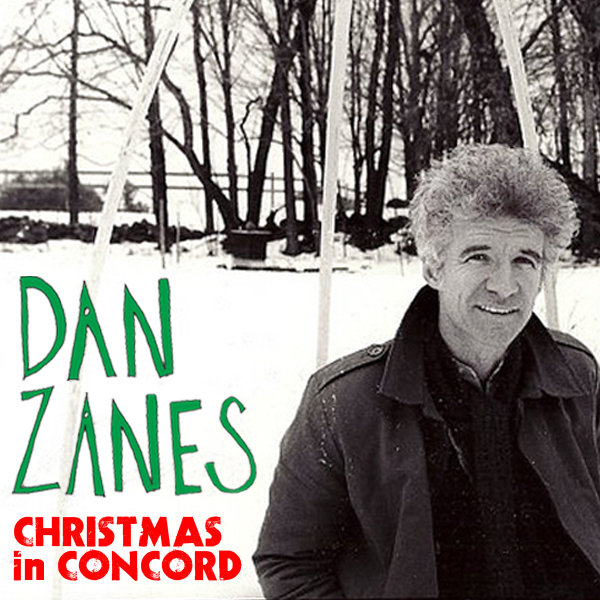 Well, if you have a digital stocking, this would stuff quite nicely. It's our favorite Del Fuego at it again, this time, with the live EP, Christmas in Concord. You'll be able to download it Tuesday, November 29th. Here's the link to 5 old time Christmas songs you know by heart, but not quite this old time-y nor with as many verses (check out "It Came Upon A Midnight Clear" and "Joy To The World"). Oh, can someone please pet that dog in the intro of "Joy To The World"? Thank you...
While you're at it, check out Dan's Little Nut Tree.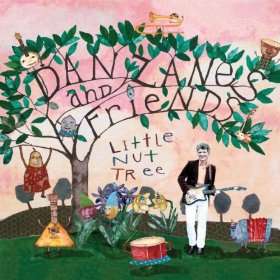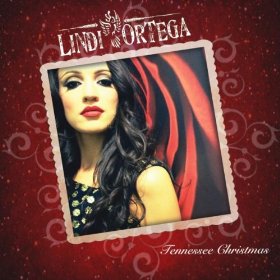 Lindi Ortega, not satisfied with merely releasing her terrific Little Red Boots (as opposed to Little Nut Tree), offers her seasonal 4-song EP Tennessee Christmas. The highlight? Why, "All I Want For Christmas Is A Cowboy," of course.
And speaking of stocking stuffers, you may want to try on Little Red Boots as well.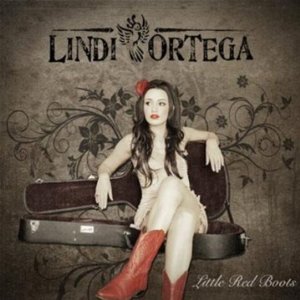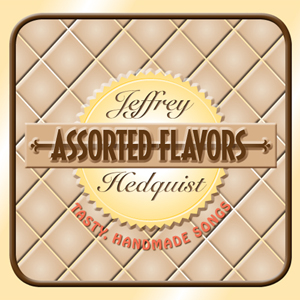 Singer/songwriter Jeffrey Hedquist has released his new CD of music titled Assorted Flavors. The album has twelve original songs, and all but one were recorded in Hedquist's home studio during 2011. Basically, Assorted Flowers presents the wide variety of music that he performs in concert, you know, poignant love songs, parodies and emotional anthems.
One track is a live recording of Jeffrey's song "New York Times," which was broadcast by WSUI on Iowa Public Radio's Talk of Iowa. The song was also featured on WSUI's compilation CD titled Live Java Blend: Volume 2.
In addition to Jeffrey's vocals, 6 & 12-string guitars, bass and banjo, Assorted Flavors features guest appearances by artists such as George Foster on bass (Sage, Bambu, Skunk River Medicine Show), Tim Britton on bass, mandolin, flute (Sage, Chulrua), Daniel Sperry on cello (Skyboat, Sage, Gypsy Soul), Andy MacKenzie on keyboard percussion (Yellow Submarine) and vocalists Alexandra Brooks and Maryana Eagleson.
REAL LIFE. REAL NEWS. REAL VOICES.
Help us tell more of the stories that matter from voices that too often remain unheard.