ELLIE GOULDING'S CATCHING FIRE WITH HUNGER GAMES' "MIRROR"
For those who just arrived on the planet, the next installment of The Hunger Games movie franchise is Catching Fire, and one of the pieces featured on its soundtrack album will be Ellie Goulding's "Mirror" that presents perhaps our first taste of the musical mood of the movie. Check out this exclusive audio track...
NOT YOUR FATHER'S SMOOTH JAZZ
Probably most everyone reading this piece who hasn't been keeping up on such things believes that "smooth jazz" is still sonic wallpaper, you know, light music that would numb one into submission at work, a soundtrack for trips to the mall, background music for meals, et cetera. However, I felt a little differently about the subject, and since I interviewed many of this genre's artists over the last few years, I figured I'd check out what truly was going on firsthand via Entertainment Cruise Productions' recent Smooth Jazz Cruise that featured Brian Culbertson, Marcus Miller, Boney James, and over a dozen of its star players. While attending almost thirty or so performances over the course of six days, I witnessed this allegedly innocuous format engage and thrill a couple thousand people virtually all day and much of the night, proving, at least to me, that "smooth jazz" as we knew it is gone.

It seems that over the last few years--as David Sanborn explained to me during an interview on our way to Mexico's Cabo San Lucas--this thing called "smooth jazz" has evolved into instrumental R&B, or at least a lot of it did. But that's only part of the progress report. The previously snooze-y format not only has embraced R&B and soul, but also funk, fusion, blues, and even some hip-hop and dance elements, allowing these previously restrained jazz artists to get back to the business of creating music of depth, not just pop fluff aimed at some nebulous Adult Jazz Contemporary format. To that last point, Arbitron ratings for local smooth jazz stations are abysmal, this genre of broadcasted music mostly having run its course, it no longer being able to go toe-to-toe with the more profitable country, Christian or conservative talk radio formats (non-Sirius/XM). Although that also has something to say about the current state of broadcast or "analog" radio, it seems that almost no attempt has been made by, on one end, labels, management and publicists, and on the other end, "consultants," and music/program directors to change smooth jazz's perception or at least reinvent its delivery beyond geriatric "Wave" formats.
The reverse is true for online radio. Smooth jazz is among the top five growing formats, and websites such as the little engine that could, smoothjazz.com, are experiencing unprecedented spikes in its numbers. Listeners from all over the world are enthusiastically embracing this new musical composite thanks to the broader programming stroke utilized by online stations such as the aforementioned smoothjazz.com that fully exhausts an album's content as opposed to fixating on label-mandated key tracks. And as this new breed of smooth jazz travels beyond American airspace, it is infiltrating a variety of cultures, becoming globally accepted and appreciated, and actually selling units.
Even in the case of "gentle jazz" that includes artists such as founders like Earl Klugh--who, by the way, is enjoying his own creative renaissance--this subgenre of smooth jazz is no longer grouped with the pleasant noodlings of New Age-y artists once found on the Windham Hill label and its copycats. Even Kenny G, one of the artists most associated with Smooth Jazz BC (Before Chutzpah), has moved away from his former airy pop and is experimenting with polyrhythm and atonalism, and can be found collaborating with R&B hipsters like Robin Thicke and Babyface. Overall, smooth jazz artists progressively have been utilizing more complicated chord structures and key changes as their music emphasizes groove-based workouts while remaining in the jazz realm.
Personally, I think jazz, smooth or otherwise, should be an ever-evolving field, embracing all of the above and more. It's the boundaries jazz artists of the last three or four decades had to confine themselves within--at least if they wanted record deals, airplay and coherent marketing--that got them into this smooth jazz pickle since the mid-seventies. And when it comes to many of these artists' live performances, this "smooth" application was never right. There's nothing smooth about David Benoit almost literally beating up his piano at venues that range from small clubs to amphitheaters; there's nothing smooth about Marcus Miller's manhandling poor, unsuspecting basses like they were lethal musical weapons; and there's nothing smooth about Jonathan Butler's gospel-jazz vocal evocations that would make even God get up and shout. Wallpaper? Methinks not. This is not your father's smooth jazz and though it may not be in the House of Miles, it's absolutely getting feistier in its middle age, no longer willing to be ignored, and quite possibly, in the process, it's becoming--dare anyone say it out loud--"cool."
Before attending Entertainment Cruise Productions' Smooth Jazz Cruise, I had never been on one of these musical jaunts (or any kind of cruise) my whole life. Considering these musical excursions have become one of the most popular activities of my age group, I decided it was time to check one out, and the timing for me to attend this particular cruise lined up perfectly. But what followed really surprised me. For me, it became a seminar in what should no longer be called "smooth jazz" (anyone for "groove jazz"?), and I was overwhelmed by the sheer amount of events that were centered around this allegedly breezy style of jazz. There were endless performances by over twenty or so artists (an unprecedented sixty or more shows in six days), interviews conducted and recorded for broadcast on and off-ship by entertainer/über-host/smarty Dane Butcher, talent contests, social media and musical presentations, private classes and tutorials and more that dogpiled on my slate of interviews I conducted, making it a pleasantly surreal experience that my own words can't describe. So let's see what ECP's head honcho, Michael Lazaroff, had to say about the whole shebang...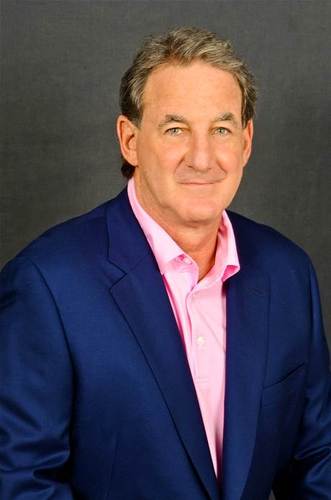 A Conversation with Entertainment Cruise Productions' Executive Director, Michael Lazaroff
Mike Ragogna: One of the interesting discoveries I made from this cruise has been that smooth jazz versus other jazz is not really what's going on right now, it's an integrated jazz. For instance, the Gospel/Jazz show with Jonathan Butler wasn't anything I expected it to be. One of the things I would like to do with this piece is tell people it's not what they think anymore.
Michael Lazaroff: Very, very clearly, if we were to begin this cruise now, it would not be called "The Smooth Jazz Cruise." We began the cruise during the peak of the smooth jazz era, when there were lots of smooth jazz radio stations. Now we have a brand, so that's why we keep the name, but normally when I go on stage the first night, I actually talk about "no labels" and I always use the same quote, which is what my father taught me: "There are only two kinds of music in the world, good and bad." This is a lot of different music. It is improvisational and it is audio-enhanced, which are two of the elements of what smooth jazz is versus straight-ahead jazz and some other stuff, but there is nothing smooth about it. It is vibrant and it is active and it is fun and there's a lot of R&B in it, there's a lot of funk in it, there's a lot of blues in it, there's a lot of fusion in it. It is just good music, and the reason that it is really good music is simple. They're really good musicians. If you look at Marcus Miller and David Sanborn, they've played everything.
MR: Also there were surprises for me on this cruise, like the educational elements. For instance, the guitar trio of Marcus Miller, Earl Klugh and Norman Brown not only discussed their own origins, but they were discussing jazz, even showing certain chord patterns, etc. So this cruise includes education in addition to the performances, and the passengers are eating it up. Now, you also have jazz cruises, right?
ML: Yes, a straight-ahead jazz cruise.
MR: Which artists do you invite? Would artists like Herbie Hancock fit the bill?
ML: Those guys are actually modern contemporary jazz artists. Straight-ahead jazz is jazz the way that it's always been played, bebop and forward--Ella Fitzgerald, The American Songbook, Nat King Cole, but with modern flavor. We have Arturo Sandoval, The Manhattan Transfer, Gregory Porter, Poncho Sanchez, we have our own big band made up of all-stars that include vocalist John Pizzarelli; it is jazz the way that it's always been played. Herbie Hancock takes that element of jazz and then does an impressionistic angle to it. Our guys play the notes in their own voice, but they play the notes the way the notes were always meant to be played.
MR: So it's more traditional?
ML: "Traditional" is a word that I try to avoid for one reason. Technically, "traditional" jazz is New Orleans jazz, Dixieland jazz. You can stumble in the jazz world by just a very small little word here and there. There was a time when the Grammys had thirteen different categories of jazz. It's all over the place.
MR: What is the mission of this 2013 Smooth Jazz Cruise?
ML: We used to call all of the non-music events "Behind The Instruments," because that's our goal. Our goal is to present shows but then to give our guests the opportunity to learn more about the artists, more about the genre, to have an education and also have some fun. We have a lot of fun events. In about an hour, Euge Groove will be up there doing a party show. That's just fun.
MR: Your audience seems to be so up on the artists, the concepts, and the history, more so than I've seen with regular concert attendees.
ML: Well these are the P1 fans; you have to realize this. These are folks that have taken a week out of their lives and a bunch of money out of their bank accounts to spend all this time doing this. They're not casual fans. They're into it. They have seen these guys perform numerous times but they come on the ship because, just like the opening night when you saw a whole bunch of them together, that can only happen on the ship. It cannot happen anywhere else. Financially, it can't happen anywhere else because you couldn't afford to hire them just for one show but when they're on the cruise the whole week, they mix, they match, they share the stage.
MR: During my interviews, I've been asking the performers, "What are the long-term effects of this cruise?" I think almost all of them said they were meeting up with other cruise performers to do projects beyond the cruise.
ML: There isn't any question that some very important associations began on the cruise. Marcus and David Sanborn had not performed together in the twenty-something years before we put them on the cruise. During that particular cruise, they talked to George Duke and then the three of them toured for a year. David Sanborn had never met Brian Culbertson, met him on the cruise, they toured. So it does foster those kinds of opportunities.
MR: What we witnessed on the main stage was pretty extravagant. What goes into these shows? Do the artists just rehearse once and this is what we end up with because they're that good?
ML: Well, they are that good, but we have rehearsals the whole week before the cruise in LA. Brian Simpson, who is our music director, runs the rehearsals, a Dane Butcher and a Joey Fairchild do the programming--they actually match the people up--and then the artists submit their play list and then they are assigned one of the three bands that we have. That's the other magic of our cruise, we have terrific bands, we have the best guys in the industry for that.
MR: So far we've seen a few acts, but to what you just said, I don't think those backup bands were the same. How does that work?
ML: They weren't. We have three separate backup bands and they were assigned to various performers and they all do different things.
MR: Who did you consult with to get the acoustics right?
ML: Joey Fairchild, who's our production manager, has been doing this forever. This is his twentieth cruise with us. So he has the sound down very, very well.
MR: Tower Of Power is showing up on Tuesday and then they leave the same day as opposed to the other artists, except Marcus Miller, who will stay for the whole cruise.
ML: They come on, they're going to have a sound check, they rehearse for probably about forty-five minutes, do two shows and then leave. They'll be great.
MR: As far as the future, where is The Smooth Jazz Cruise headed, so to speak? What kind of innovations are you working on?
ML: Every year, more top-end folks are willing to participate. Last year, we had George Benson. A future cruise will have Natalie Cole. Years ago, she wouldn't have even dreamed of going to one of our cruises, but as they become more well-known, accepted, legit, whatever the word you wanted to use, we're able to get more folks like that. So each year, we wind up with kind of more interesting events and things just kind of move a little easier. That's all.
MR: So it's really just judging what's happened from the last cruise and how the next one can build on that.
ML: Exactly right. But I don't see any major changes.
MR: Okay. I'm just making sure you don't have something in the wings that you can't quite talk about yet or anything.
ML: No, well, other than our Star Vista signature cruise, which is our European cruise with Diana Krall.
MR: Oh, nice. From where does that depart?
ML: That leaves out of Monte Carlo in the Mediterranean.
MR: What else do you have in the works?
ML: Well, we have our Australian jazz cruise, that's in its thirteenth year. It's absolutely spectacular. We have a country music cruise coming up in January that has Vince Gill, Kenny Rogers, The Gatlin Brothers, Ronnie Milsap, Jo Dee Messina, and that's a fabulous cruise. We have our virtually sold-out Malt Shop Memories cruise, Neil Sedaka, The Four Tops, Lesley Gore, Petula Clark, all kinds of fun things like that. We just finished our Soul Train cruise, we had Gladys Knight, Earth, Wind & Fire, Jennifer Holliday, Jeffrey Osborne, that was great and then we have another one in late February.
MR: Whose idea was it to start this venture?
ML: My mother. At age seventy she was the first person in the world to charter a ship for music.
Transcribed by Galen Hawthorne
A Quick, On-The-Fly Conversation with Smooth Jazz Cruise Host Brian Culbertson
Mike Ragogna: Bryan, you are the maestro for this cruise. How do you feel about your musical cast?
Brian Culbertson: You know, the bottom line is that everyone is such a pro, it's really easier than it looks. Everyone does their homework ahead of time; they come in prepared and we're just putting the final touches on everything. I'm just making sure everyone stays in place, basically. I'm kind of conducting, like, "Oh, no, we've got to go over here now." But when you have this caliber of musicians, they do their thing and it's going to be great.
MR: This particular group, everybody learns something from someone. Did you personally take anything away from these performances, including your own?
BC: Wow, that's a good question. I'm always listening and watching, so I would say yes, and I might not know it yet because I'm so nutty going from event to event to event. But once I have some time to decompress and download it all, I'll probably think over some things like, "Wow that was really cool, I've got to remember that." So right now, I don't know yet, but I'm sure I did.
MR: [laughs] What about the non-piano performance that you did yesterday, flying off of the keyboard and then playing it backwards. Does anyone have the right to do that?
BC: [laughs] You know, that was one of those things that just kind of happened on one gig and the audience went nuts, so I said, "Okay." That's one of those things that I learned from a show and I kept that one in because, hey, you've got to do it. That's the cool thing about shows; they're always evolving and changing. We don't necessarily put things into the show that we rehearse, they just happen sometimes, off the cuff, and those are some of the greatest things that happen. I think some of that definitely happened on the cruise as well. So many jam sessions that are unrehearsed, that's an awesome thing.
MR: Do you ever walk away from some of these performances with big ideas? "That groove that we played over here, I need to work that out now."
BC: Most of the time, if I like something, I'll probably forget it by the time I'm working on a record, so I would say yes but then it never happens because I've moved on. Most of the time when I'm creative, I'm in the studio with a purpose. So that's just kind of the way that I work and I'm about to go into this songwriting seminar and talk about it.
MR: Songwriting's also a strong suit of yours. What's the balance there between keyboards and songwriting, et cetera?
BC: Well, I think you kind of touched on how much technology do you use versus real instruments and to me, it has to do with what style you're going for. What type of song is it? Is it more of an R&B-type song? Well, then I'm going to use the programmed drums to get that more edgy kind of sound.
MR: So that's a part of the creative process?
BC: Yeah, I know what kind of song I'm in the midst of during the creative process and I'm sort of producing it as I write.
MR: Is it usually something very different by the time you're done or is it close to what's in your head?
BC: It definitely evolves, but once it gets to a certain point, then it stays.
MR: You're about to do a certain project where you revisit older material. I expect you're going to change things up a lot. What are you expecting to find when you start going back in time to fetch these pieces?
BC: Number one, it's going to be different because of what the live musicians are bringing to the table. The first record, I pretty much did all the parts myself--drum programming and synth bass and all of those keyboard sounds and even sampled percussion stuff I was playing--trying to sound like a real guy. But all the real legendary musicians are coming in and I'm letting them do what they do. Obviously, there's a guideline because I already have the songs. I'm like, "Okay, we're going start here," and then I let them do what they do and bring ideas that make it better.
MR: You like to mentor new artists as well, right?
BC: Oh definitely, I love working with new artists because there's a blank slate.
MR: And you know where I'm going here, what is your advice for new artists?
BC: The advice is these days you sort of have to do as much as you can yourself when you're first starting out because relying on other people is really tough right now. You've got to learn how to run Pro Tools and Logic and get in there and write your own songs and be a songwriter. Otherwise, the money's going to somebody else. So write your own song, do your own tracks, and find your own sound. When you're doing your own tracks, it's easier to find your own sound, I think, versus finding a producer. When you're starting out, what kind of producer are you going to hire when you don't have much money? The more you can do yourself, the better. And you've got to self-market in the beginning as well, otherwise no one's going to know who you are. You've got to get on the social media, you've got to post some YouTube clips of you doing your thing in your studio to get some awareness. Once you have a ground swell, maybe play out live, get a band together, become the biggest thing in your town, wherever that is, and put that on YouTube. You've got to use all of these tools that you have.
MR: Are you going to be using all these tools when you host your Napa Valley festival?
BC: Yes I am. It's all about social media these days, just getting the word out, we've got a lot of videos out there already, highlights from the first two years. I'm excited about that because this year the lineup is really stellar.
Transcribed by Galen Hawthorne
A Poolside Costume Party Conversation with Tower of Power's Larry Braggs
Mike Ragogna: Larry Braggs from Tower Of Power, what does a Smooth Jazz Cruise mean to you?
Larry Braggs: People don't realize that the Smooth Jazz Cruise is the greatest party at sea because the phrase "Smooth Jazz" just didn't fit it after a few years. So now, it's just the greatest party at sea with some of these great artists like Marcus Miller, David Sanborn, Brian Culbertson, Boney James, all the great hosts, Jonathan Butler... It's kind of an eclectic mix of a lot of musicians. We don't get to see each other a lot through the years, so we're on this ship for like two weeks or a week at a time and I think we have more fun than the guests because the camaraderie we have with everybody playing together and that mix of musicianship and all types of music and backgrounds and culture coming together, that's why it's called the greatest party at sea. It's not even a jazz fest anymore.
MR: You've got something that doesn't resemble what they used to call smooth jazz, which was this sort of light jazzy pop music. Now it's got funk, soul, hip-hop elements... How do you see Tower Of Power as part of that? Does Tower Of Power play a role in this phase shift that's happening in smooth jazz?
LB: Well, it does. Tower Of Power never considered themselves smooth jazz artists. When you look at the makeup of the Tower Of Power band, it's jazz, it's funk, it's soul, it's a lot of different things; it's R&B, it's kind of like a gumbo melting pot of music. So for it to be in this particular genre is perfect for it because the brass is all there, the syncopation of the groove and all the funk that's going on. Even some kinds that we don't do, we have elements of them in the music.
MR: Maybe we should call it "groove jazz," what do you think?
LB: Groove jazz! That's why it's called the greatest party. You know, music always comes back around. It circles back around, so when you think about all of the musicians and the types of music together... Back in the seventies, when they had Bill Graham in San Francisco, he used to put groups together like that. He used to put Miles Davis with Aretha Franklin. He would put things like that together that didn't make any sense, but people loved it because it wasn't one type of music. We got away from that, but this is kind of like that genre again, this is like everything together.
MR: It's touching people in the same place, creating a shared musical value.
LB: Music is the only thing we have that's still universal. It's the universal language of everything. No matter what background people come from--their creeds, their colors, their culture--when you play music it's just one person, it's one world, everything's together at that one moment.
MR: I know that you were with the band for thirty-six years. But why? What's the staying power? What's the secret that keeps you guys going this long?
LB: You know, Emilio [Catillo] always says the band is selfish because they make music for themselves. They tried to do the disco scene back in the seventies, they tried the eighties thing, and they always wound up sounding like Tower Of Power. So they just decided, "Hey, we've just got to be Tower Of Power." It's got a cult following now. There are generations of people that raised their children and their children raised their children on Tower Of Power. We go to Europe and we have this following of sixteen or seventeen-year-olds who know all of the music. We go to Japan and all of these other countries where people don't speak a lot of English but they know all the words to every song. That's a tribute to the band's staying power.
MR: Where do you think Tower Of Power is heading?
LB: The resurgence of the band, it's just churning. It's churning and churning and we don't know where it's headed but people love it. Next year, the band's going out on tour with Journey. So it's Journey and Tower Of Power and we played the America's Cup together. It was a blast and we loved it. But yeah, I think the music is going to evolve and evolve until it gets back to real music. There are so many things going on that you could call the flavor of the month now, but I think real musicianship is always going to be there and as long as Tower Of Power is playing, even if you hear the band make a mistake, it's still real musicianship and it's like, "Wow, listen to that, man, that's so great."
MR: You have that awesome classic, "What Is Hip?" that kind of says it all.
LB: "What Is Hip?" has been around forever and you just have to question, "What IS Hip?" and that just tells you that music is going to be around for a while, live music. People still want to know what hip is. We always think we do but we really don't.
MR: What advice do you have for new artists?
LB: Stay true to the music that you're going to do. Music always touches someone, whether it's good or bad. You want to stay on the good side of it.
Transcribed by Galen Hawthorne
Popular in the Community