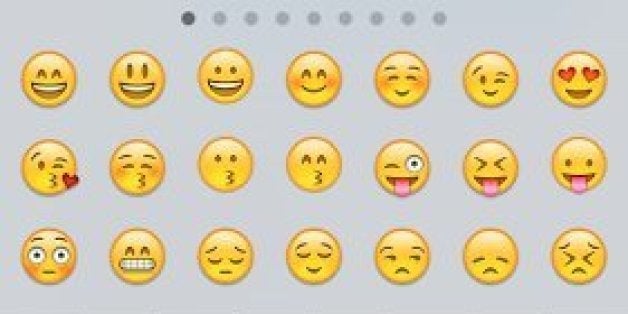 Why express yourself in words, when emoji are just so much better? The makers of Keymoji, a free, downloadable keyboard that's compatible with the new iOS 8 for Apple, clearly agree.
Keymoji replaces Apple's new autocomplete bar with emoji-only suggestions. For example, typing "Going to bed" brings up *Zzz* or the more complete *person* + *number 2* + *sleeping face.* If you click on either, it'll convert the entire text to emoji. For that phrase, it also suggests *zzz* + *ant* + *ladybug* + *ant* in case you actually meant "bed bugs."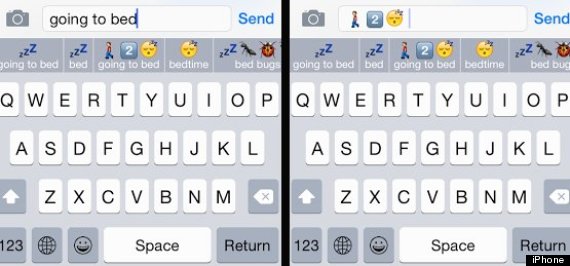 You can't rely on autocorrect when you have Keymoji on, so type carefully. But it's easy to go back and forth between the predictive text and the predictive emoji by just pressing the globe in the lower left corner.
Beyond the keyboard, the app itself allows people to submit their own emoji phrases and art. Anyone can use the user-generated emojis, and you can find them by clicking on the little artist palette on the keyboard.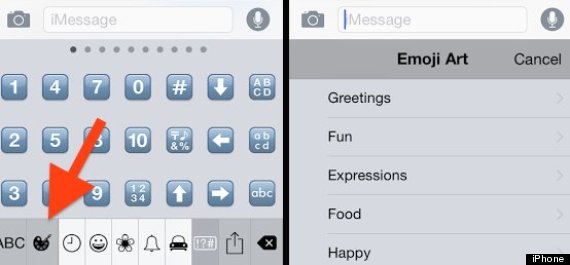 The original emojis that get used the most are ranked on the app's Leaderboards.
It looks like Keymoji users are making the most of the option to express themselves in little pictures. Check out the highest ranked emoji combos below: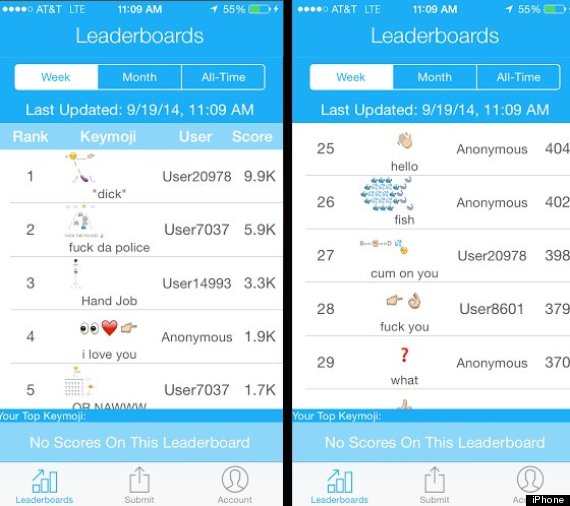 UPDATED: Those current stakes will soon change, however. Cofounder Randy Saaf told The Huffington Post that his team will introduce a profanity filter within the week and plan to add a reporting feature for users similar to what Facebook and YouTube has done.
Related
Popular in the Community