In the realm of aesthetically-inclined pop culture goodies, two forces reign supreme. In one corner of the ring we have the the iconic, little images that spruce up your awkward text messages -- we're talking the smiley poop, the twin ballerinas, the happy devil man. Emoji! On the other side, we have the guiding power categorizing the colors of the rainbow into digestible and classy color swatches. Pantone!
And now, thanks to Italian graphic design firm BurroStudio, the two are coming together for one very buzzy project: Moji Itten.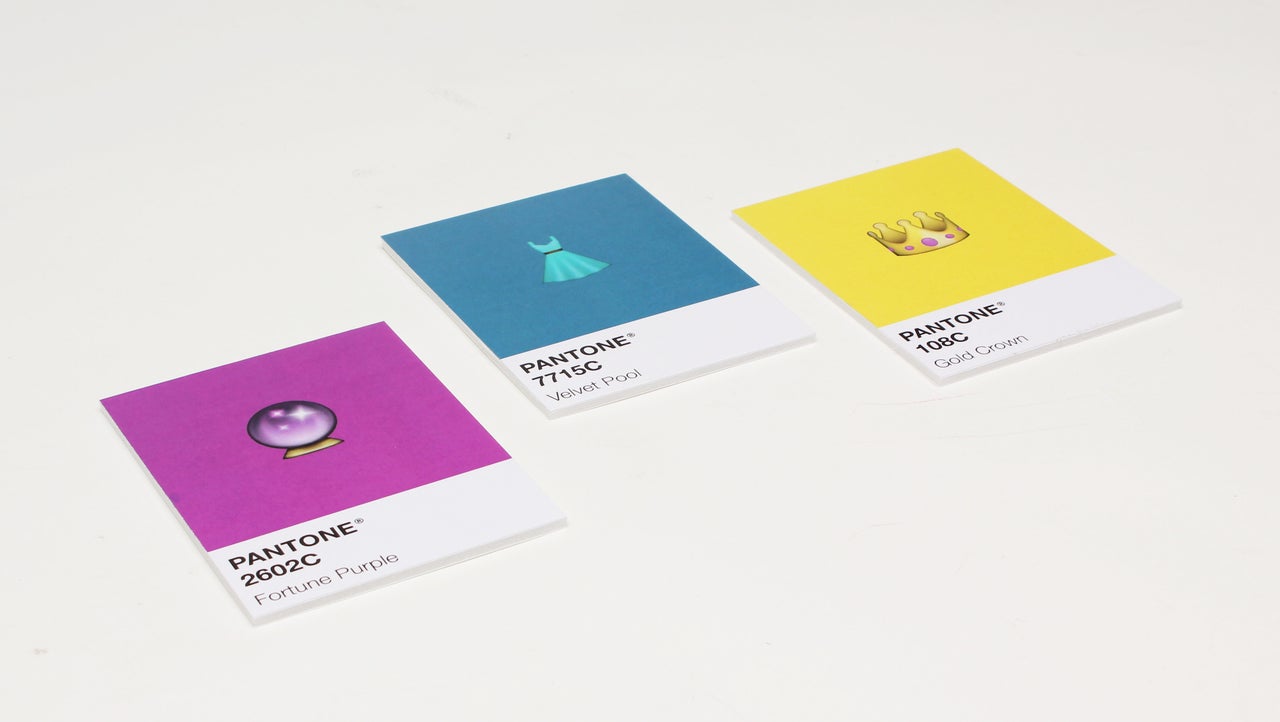 The savvy project is a tribute to artist and color theorist Johannes Itten -- known for painting colorful Bauhaus abstractions and defining seven strategies of color combinations.
In honor of Itten and the millennial obsessions that are perhaps indebted to him, BurroStudio created a series of twelve square cards matching a beloved emoji with its respective Pantone hue. The colors are then categorized according to a very serious code, including Cheeseburger yellow, Fortune purple and Nighiri red.
I cannot yet predict the ramifications of a union of two pop cultural giants of this scale. But I bet they'll be pretty fun.