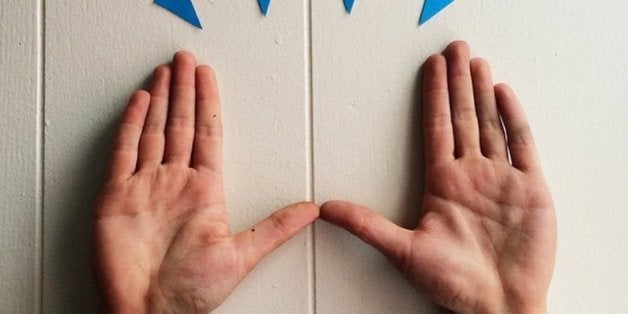 For nature fiends, a glimpse of a rare Black Rhino or an endangered Sumatran Orangutan is the stuff dreams are made of. For lovers of the wild terrain that is the Internet, however, we get our kicks from seeing Prayer Hands IRL.
May we introduce you to #EmojisInTheWild, the hashtag that's taking Instagram by storm, tagging rare shots of the elusive Eggplant, the mysterious Twin Ballerinas and the infamous Vanilla Ice Cream Cone. (And, before you ask, no one has yet sighted a Smiley Poop.)
Yup, believe it or not, people are actually taking photographs of real life emoji Dislikes (thumbs down) and actual, non-digital emoji Pineapples (a pineapple). It's almost as if the real world was transforming itself into a simulacrum of the emoji world. What is real?!
Put on your safari hat and take a look at the many strange and colorful breeds of emoji making their way out of the screen and into real life below. Oh, and did we mention you can hashtag emoji now? #😍
Calling all HuffPost superfans!
Sign up for membership to become a founding member and help shape HuffPost's next chapter
BEFORE YOU GO