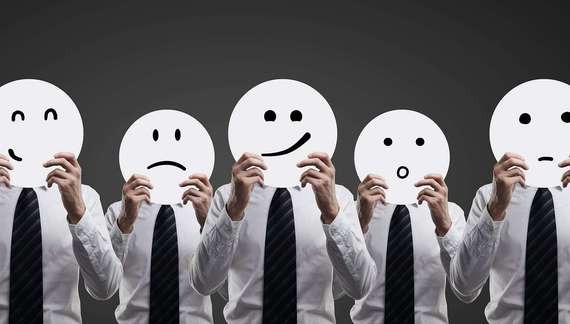 No purchase is void of emotion. Brands have spent millions attempting to connect positive feelings to a product, from De Beers equating diamonds to affection to McDonald's insisting that their customers are "lovin' it." Increasingly, brands are striving to bring emotion beyond slogans and packaging and incorporate it into the entire customer experience.
One reason that companies are examining the emotions surrounding customer experience is because it has been found to be a huge indicator of whether or not a customer will return. As best-selling author and psychologist Dr. Daniel Goleman once observed,
How customers feel when they interact with an employee determines how they feel about the company itself. In a psychological sense, the "company" as experienced by the customer is these interactions. Loyalty is lost or strengthened in every interaction between a company and its customers.
It's becoming clear that companies cannot afford to funnel their customers into traditional demographic profiles that once may have been sufficient enough to provide a somewhat enhanced customer experience. Now that this is the status quo, best in class brands must stay one step ahead of the competition and build more robust customer profiles with information that wasn't previously accessible. The new data that everyone is scrambling to understand: emotions and behavior. In a recent study, Forrester found that emotion and how an experience makes a customer feel, is the number one factor in customer loyalty- ahead of effectiveness and ease - across 94 percent of the industries that they studied.
One way that companies can harness data around emotions and behavior is by analyzing previously hard to quantify information such as linguistic patterns and personality styles captured during services calls to contact centers. Now that brands can collect this information, it's becoming easier to detect patterns and make predictions. For example, a company may find that a certain segment of their customer base would prefer to speak with a warm and caring call center agent that demonstrates empathy and concern. Meanwhile, another customer may be emotionally fulfilled by an interaction that is frank and direct without extra friendliness and small talk. Regardless of differences in specific emotional and communicative preferences, a recent Mattersight study of 1000 consumers found that, if given the option, 92 percent would prefer to choose their customer service representative, based on the representative's personality, compassion and knowledge.
As with previous eras that made new customer intelligence data available, companies that take the time to embrace these insights and use them to develop a deeper and more robust understanding of their customers will find themselves ahead of the competition. Emotion and the customer experience go hand-in-hand. Empathic brands will be able to emotionally engage their existing and prospective customers and, in turn, enhance satisfaction, retention and recruitment.
Calling all HuffPost superfans!
Sign up for membership to become a founding member and help shape HuffPost's next chapter