From delivery room photos to Pride weekend, here is the biggest news for moms and dads from the last week. For more parenting news and first-person stories, visit HuffPost Parents or sign up for our newsletter.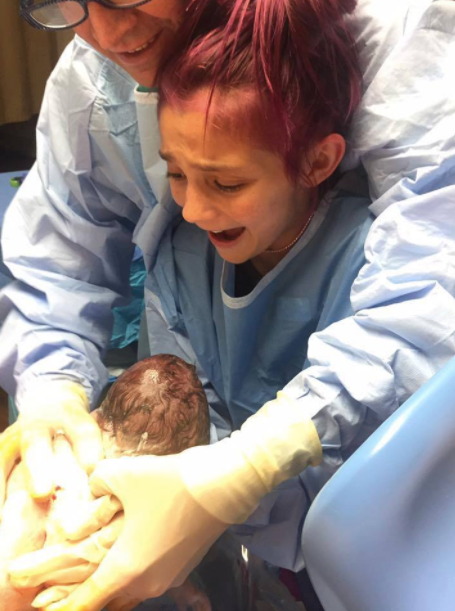 Twelve-year-old Jacee Dellapena gained a baby brother and a new direction in life when a doctor let her help deliver her sibling last week ― now she wants to be an OB-GYN.
Jacee's mother, Dede Carraway, shared the emotional photos of Jacee helping to bring her new brother, Cayson, into the world on Facebook, along with the story of how the doctor guided Jacee's hands through the delivery.
"From the pictures, you see the expressions on her face ... there just was not a dry eye in the room. She made everybody, I think including the doctor, tear up at her emotion because she was just so happy. I can't even explain the emotions that I had," Dede told HuffPost. Click here to see the full set of photos.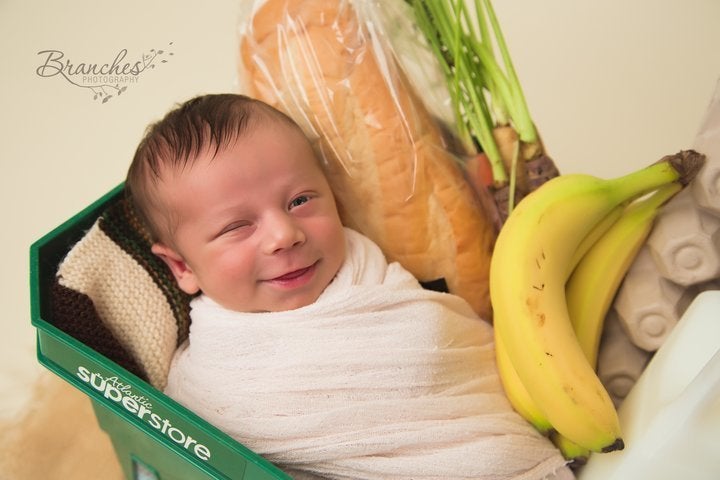 After making headlines for her surprise grocery store birth, a Canadian mom celebrated her baby's arrival with an aptly themed newborn photo shoot.
On April 28, Ashleigh Miller-Cross of Halifax, Nova Scotia, gave birth to her son Ezra in her local Atlantic Superstore. The mom, who had given birth to a daughter just 10 months earlier, had no idea she was pregnant, but fortunately, the store's assistant manager sprang into action and retrieved a doctor from the store's medical clinic to help with the delivery.
Photographer Jen Matchett of Branches Photography told HuffPost she saw the story of Ezra's birth in the local news and immediately offered a free newborn session. Naturally, Matchett had the fitting theme in mind.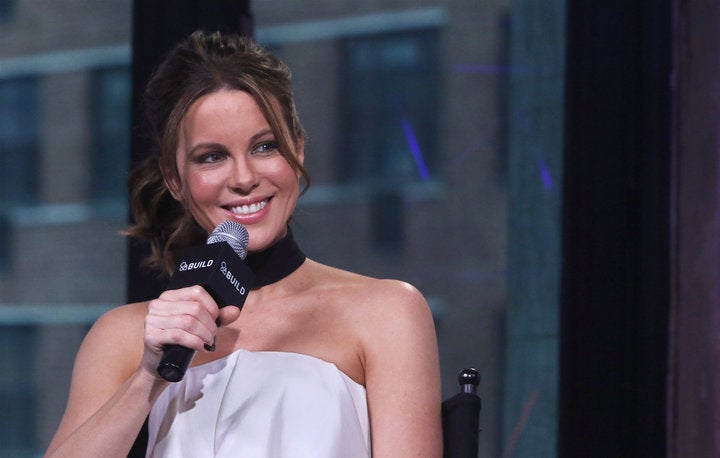 Kate Beckinsale has a message for anyone who thinks parents, especially moms, shouldn't party.
On Tuesday, the "Underworld" actress, who has an 18-year-old daughter, posted a Boomerang video on Instagram that shows her dancing with friends.
One commenter responded to Beckinsale's post by telling her to "go home and take care" of her kid, prompting the actress to tell the commenter to get with the times.
"What's amazing is it is no longer the 18th century so now that my one child is grown I don't have to stay home (while she's out with her own friends) playing the pianoforte, getting consumption or trying to secure her a marriage," she wrote. "But thank you for the quaint blast from the past. Oh and I can vote now too! YAY."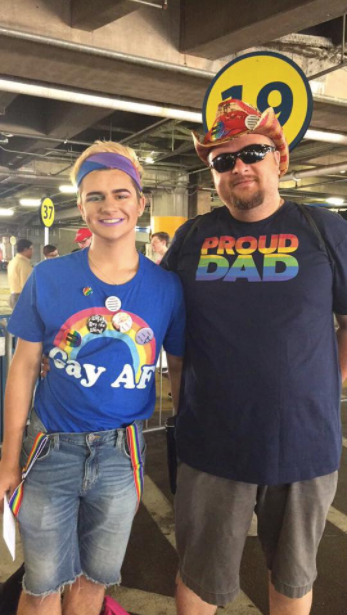 It's no secret that coming out to the parents doesn't always go perfectly. Given the very real hazards associated with coming out, especially for young people, there's something extra heartwarming about seeing parents show up to support their LGBTQ kids.
And this past weekend, as people turned out for local Pride celebrations, there was no shortage of extra-proud parents in the mix. We rounded up some of the best examples of parents supporting their kids at Pride and from afar here.