 Stressed about the holidays? If you're an emotional eater, those triggers may be one more thing you're stuck stressing over. While the holidays typically come with a great deal of celebration and joy, they can also bring up feelings of loss, regret or depression. And that's the problem: no matter the emotional response, an emotional eater will often turn back to food.
"Many people use eating as a way to cope with difficult emotions, not only bad ones, but also happiness, excitement and celebration, for example," says Alexis Conason, a clinical psychologist in private practice and a researcher at New York Obesity Research Center.
Researchers believe that many emotional eaters turn to food to numb emotions that are too painful or difficult to process. As Conason explains, it can be a mindless cycle in which an emotional eater suddenly finds himself in front of the fridge, not quite knowing how he got there.
Family time during the holidays can be a particular challenge, as many disordered eating habits begin with poor boundaries between family members, Conason says. Preparing oneself for difficult and triggering interactions might be an important aspect of getting ready for the holidays.
What's more, during this season, food is more plentiful. Many people have favorite, traditional treats that they only eat during this time of year.
"There are all sorts of memories associated with family favorites -- these foods are imbued with expectations," says Ellen Shuman, president of the Binge Eating Disorder Association and an emotional and binge eating recovery coach. "That feeling of deprivation can make an emotional eater feel like they have to eat their fill in that moment. They become forbidden foods -- and that brings out the rebel in many emotional eaters."
Instead, Shuman counsels patients not to have once-a-year foods. If they love a certain dish, they should make it occasionally all year long to avoid that panicked feeling of scarcity.
So what's someone with a history of stress-based eating to do as the holidays loom large?
First of all, work on mindfulness. Conason asks her patients to check in with themselves before they eat anything. Do you feel physiologically hungry? Rate your hunger on a scale. And if you aren't actually hungry, but you want to eat, think about what you might be feeling and what underlying desire is at the bottom of the impulse to eat.
Conason also recommends practicing kindness to oneself, especially in the aftermath of an overindulgence. "Trying to find acceptance can be challenging, especially in a society that condemns us for having eaten this way; especially if our bodies don't look the way society says they should. But it's important not beat ourselves up over it. If this happens, try to learn from it. Don't shame yourself."
But Shuman adds, you may not be the only person you need to forgive. Letting go of painful family history could help prevent the emotional eater's cycle. "Keep in mind that you don't have to spend the holidays with your history with Mom -- just with Mom in that moment."
Related
Before You Go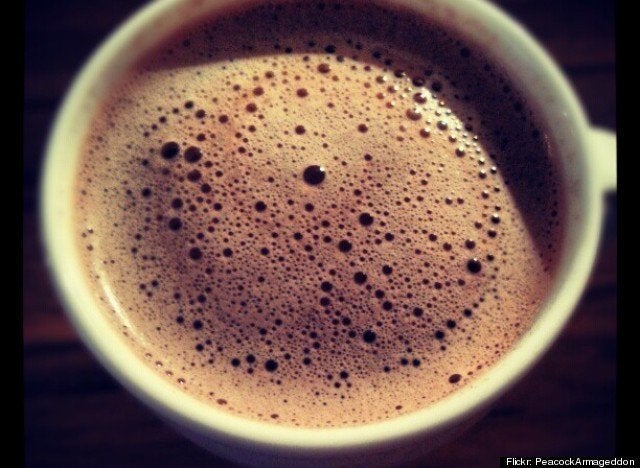 How Nutritionists Really Eat At Holiday Parties