After Amanda and Wayne Hartwig tragically lost their son, photographer Renee Hattaway offered the family a special way to honor his life.
On September 4, Bo Hartwig passed away suddenly at the age of 11 months. Family and friends in the Hartwigs' Wisconsin community helped put together a basket of gifts and donations for the family. Recalling that Amanda had called to plan a family photo shoot prior to Bo's passing, Renee donated three free photography sessions with no expiration date.
Amanda and Wayne are also parents to 5-year-old Ariana, and an unborn third child due in February. When the mom reached out to Renee to set up their photography session, she expressed a desire to include all three of her children in the pictures. "I instantly had ideas in my head," the photographer told The Huffington Post.
Renee created beautiful remembrance photos that incorporated Bo through digital editing with older pictures of the baby boy.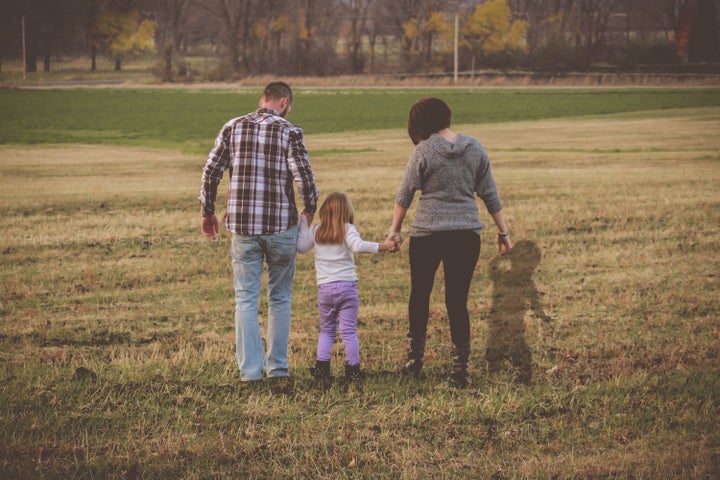 On the day of the photo shoot, the photographer worried there wouldn't be enough sunlight to capture the images she'd envisioned. But the clouds in the sky seemed to disappear once they reached the shoot location, she said.
"I had these weird feelings that Bo was actually there ... almost guiding me as to the shots that I wanted to get," Renee said, adding, "Bo may not have been there physically, but I have no doubt in my mind that he was there spiritually."
When Renee shared the finished photos with the family, Amanda was overcome with emotion. "She told me how these images will help them with the grieving process to know that Bo is and always will be by their side," the photographer told HuffPost.
"My goal for these photos was to prove to Amanda and Wayne, as well as other people, that their loved ones that have passed away are still there, right by their side," Renee said. "Days will be tough, they will drag on, but that loved one they lost is standing right beside them. They always have and always will be."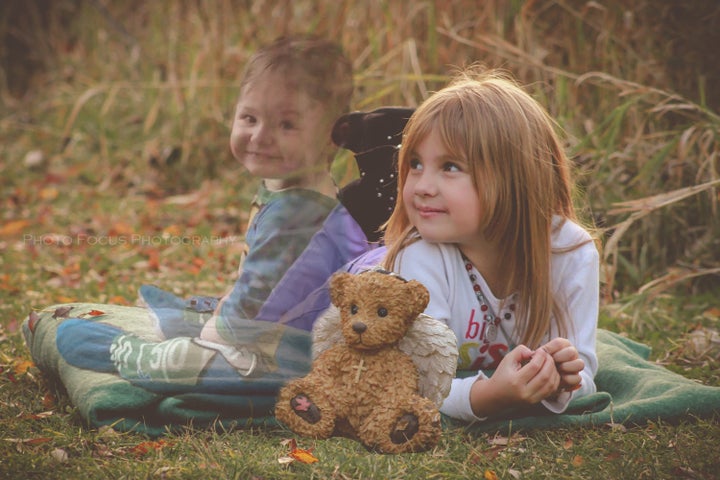 Renee said she hopes her photos can comfort those who have lost loved ones and perhaps inspire others to create similar images. "I believe remembrance photography can definitely be a healing process," she said.
"When someone loses someone that they loved, their lives are torn a part," she continued. "By doing the remembrance photography and seeing your loved ones in the same photograph as you, it is almost as if you had one more time with them. One more memory with them that is frozen still in time in a photograph."
"It may also bring a smile to their face to see their loved one next to them in a photograph, and smiles can cure almost anything."